NCIS: Los Angeles Showrunner Talks Hetty's Return for Season 14
Showrunner R. Scott Gemmill has been working hard to follow up Hetty's absence in Season 14.

Linda Hunt's last appearance as Hetty Lange in Season 13 of NCIS: Los Angeles has left fans wanting for more, especially given her very little screen time. Now that Callen (Chris O'Donnell) and Anna (Bar Paly) are engaged, showrunner R. Scott Gemmill has not only teased a possible return for Hetty but has provided an update on the plan for her return as well. It looks like Callen will "realize he has unfinished business and wouldn't want to get married without Hetty present." Gemmill told TVLine:
"The plan is to go and rescue her at some point, find out what she's gotten herself into. We're just trying to figure out schedule-wise when we can pull that off. That was the plan last year, too, but it didn't come to fruition. We had a bit of a [COVID variant] surge, but things seem to be settling down a bit. Hopefully, nothing new comes along, and we can make that happen this year."
As for Hetty's whereabouts, she has been off on a dangerous mission in Syria and may need the team to rescue her.
Will Rescuing Hetty Be the Team's Toughest Mission Yet?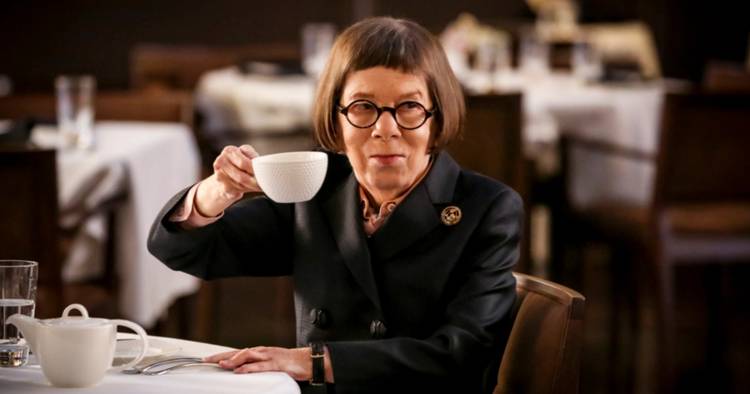 Fans are well aware of the fact that Linda Hunt has appeared sporadically throughout the last few seasons of NCIS: Los Angeles due to being involved in a car accident that occurred during the start of season 10. Then COVID created concerns for the star, but she was able to come back for some key episodes, like Nell and Eric's emotional goodbye in the season 12 finale.
When Hetty does return, she will have to face Callen, who has been doing an investigation into his childhood to learn exactly what he means to her. Was he just one of hundreds of young recruits she brought into the agency? Or is their relationship as special as he believes and wants it to be? Gemmill told Parade magazine:
"We've pitted her a little bit against Callen in terms of what he went through as a child, so that's something we're very eager to explore and have fun with. We saw a little bit of that confrontation earlier this year, but before they could really have it out, she disappeared again. That'll be focus for us in season 14 when we come back."
When asked if Hetty's return would mean a departure for Admiral Kilbride (Gerald McRaney), Gemmill answered with an adamant "absolutely not," adding:
"It took me forever to get Gerald on the show. I wanted Gerald for so long. I had him on an episode and kept bugging CBS to let me hire him. Finally, they relented. I am not going to get rid of him."
Season 14 of NCIS: Los Angeles airs Sunday, October 9, 2022, at 10 p.m. EST on CBS.