What Cote De Pablo Really Struggled With When She Returned To NCIS
"NCIS" is returning for Season 20 this fall (via Twitter) as the show continues its storied run on CBS. However, like many other long-running series, the original cast loses a few members as the years go on. Many fans of "NCIS" might argue (via Reddit) that the "original" or even the "best" cast of the Major Case Response Team includes Leroy Jethro Gibbs (Mark Harmon), Anthony DiNozzo (Michael Weatherly), Timothy McGee (Sean Murray), Abby Sciuto (Pauley Perrette), Dr. Donald 'Ducky' Mallard (David McCallum), Jimmy Palmer (Brian Dietzen), and of course, Ziva David (Cote de Pablo). 
However, the team quickly changed after Cote de Pablo's exit from "NCIS" during Season 11 (via Deadline). After there reportedly being no drama behind her personal decision to leave, Pablo later revealed in a 2016 Q&A that it had to do with the way Ziva was going to be written. She ultimately felt that her character was being given a disservice, and she would only return to the show if there were something better and more involved written for Ziva. She would get that wish in 2019.
Pablo notably returned in Season 17 for four episodes, revealing that she faked her d***h to protect her and Tony's daughter, Tali (Emelia Golfieri). However, her return did cause a struggle in a way you might not expect.
Cote de Pablo struggled performing fight scenes when she returned to NCIS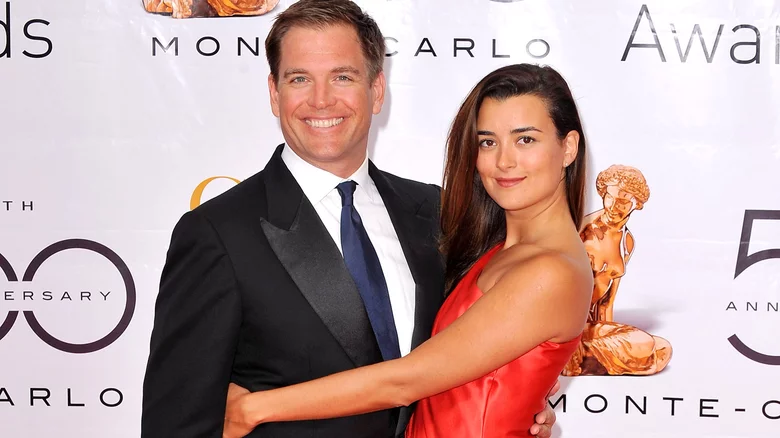 Pascal Le Segretain/Getty Images
According to an interview Cote de Pablo had in 2019 with BUILD Series, returning to "NCIS" after a few years away was a challenge for one specific reason — the fight sequences. Pablo explained that often getting the fights right on "NCIS" can take three hours or more, depending on its complexity. "You know it's funny, I mean, I'm a gym person, and I go all the time and everything," Pablo noted of her physical preparedness for fight scenes. However, she explained that reading the script and seeing those words is always intimidating. "The crazy thing about that is that, the first time we did it, we did it once completely from beginning to end — and I thought to myself, 'oh, my God.'"
Pablo explained that she wondered how she could get through it for three hours, curious if her struggle was due to being away from the show for so long. It might be something actors would get used to while being regulars on "NCIS," but it likely makes it more challenging after taking time off.
With Michael Weatherly now ending his time with "Bull" after its cancellation, many are curious to see if he will return to "NCIS" along with Pablo for guest appearances, even the show's executive producer Steven D. Binder (via Newsweek). Only time will tell.
Read More: https://www.looper.com/986597/what-cote-de-pablo-really-struggled-with-when-she-returned-to-ncis/?utm_campaign=clip