Mark Harmon Is Real-Life Hero Who Rescued 2 Teens – He Still Stays Strong & Fit as He Turns 71
Mark Harmon is not only solving c****s and saving lives on "NCIS," but he also rescued two teenage boys from a burning car. Harmon also just celebrated his 71st birthday and still does not skip a day of exercise.
Mark Harmon is one of the long-standing characters of the investigative drama "NCIS". His heroic role as Naval Criminal Investigative Service Special Agent Leroy Jethro Gibbs has kept fans glued to the show for 19 years.
After keeping his character alive for almost two decades, Harmon spoke about his open-ended departure from "NCIS."
Mark Harmon in New York 2013. | Source: Getty Images
The actor said he has always felt drawn to his NCIS character because he enjoyed the challenge of keeping it new and fresh.
Harmon is now 71 years old, but it seems like Gibbs' character might still make a comeback. The actor alluded to starting a new chapter in his career, but he assured fans that he has not retired and his character has not d**d yet.
Harmon's last episode on "NCIS" ended with him telling his colleagues that he is staying in Alaska and not returning to his investigative job. Gibbs also did say how long his stay in Alaska would be.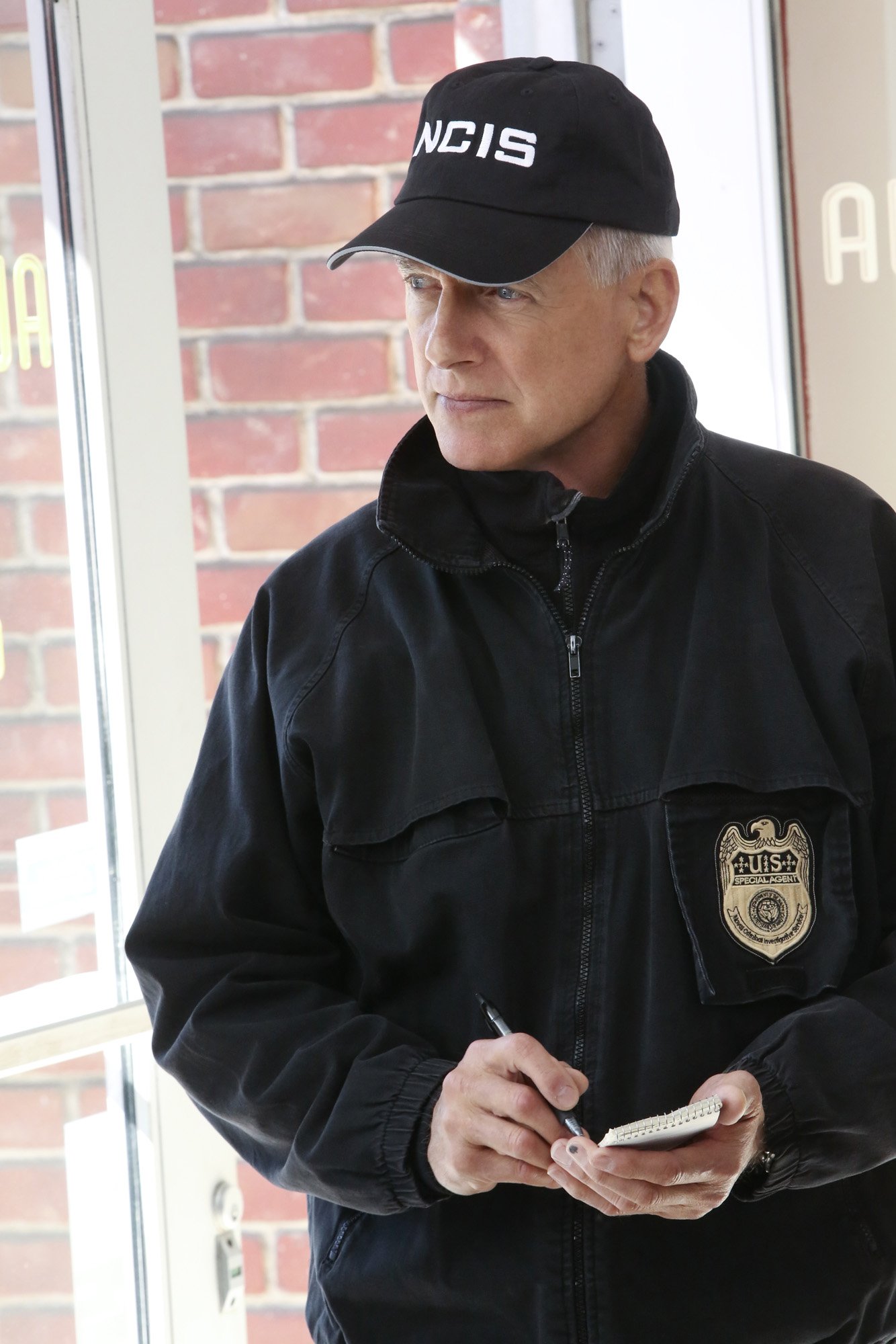 Mark Harmon photographed during a scene on "NCIS" in 2015. | Source: Getty Images
Executive producer and showrunner Steven D. Binder also put longtime fans of the show at ease when he released a statement after Harmon's departure.
Binder said he's leaving the door open for the character to return. He added, "So regarding the future of Gibbs, as longtime fans of the show may have noticed over the years… never count Leroy Jethro Gibbs out."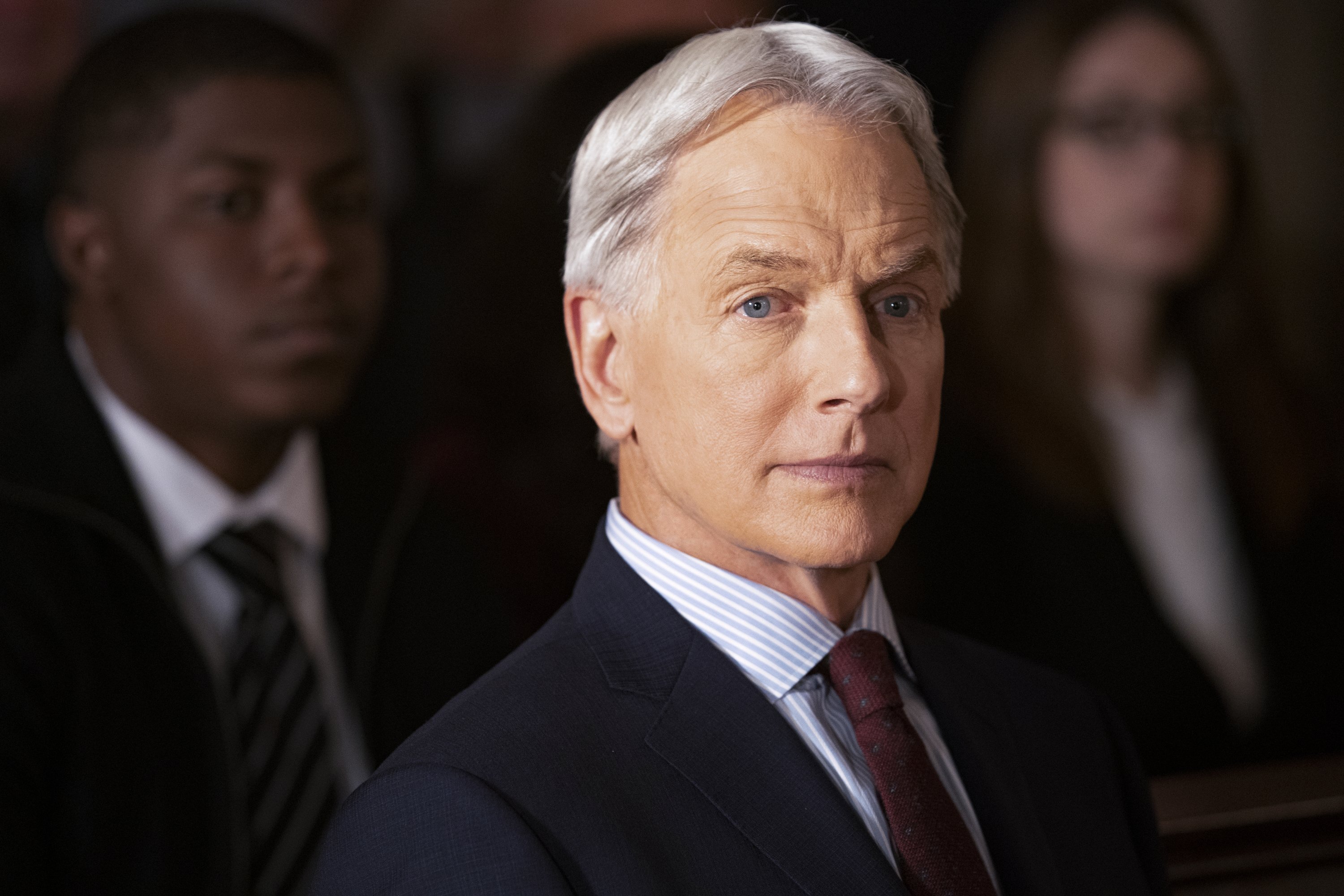 Mark Harmon on "NCIS" IN 2019. | Source: Getty Images
Harmon might be loved for his criminal investigative role, but the actor has also been a part of many other movies, including the TV movie where he portrayed serial k*-**r Ted Bundy.
Mark Harmon Is a Hero on and off the Screen
It turns out Harmon does not only save lives on screen, but he is also a real-life hero. The actor rescued two teenage boys that crashed their car near his home in Brentwood.
The 16-year-old boys were driving at around 7:15 p.m when they missed a turn and crashed their car into a tree. The vehicle rolled over and caught on fire.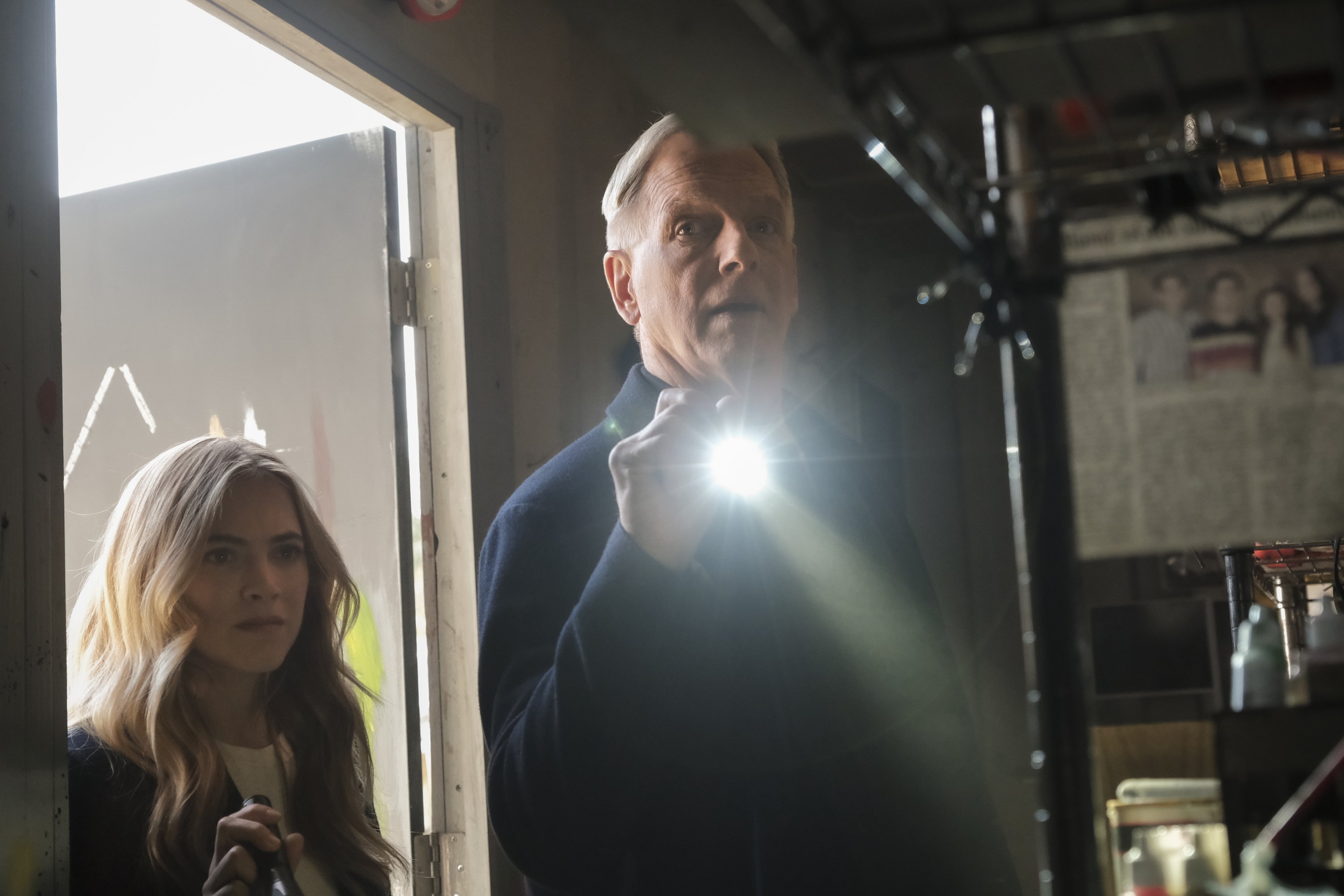 Mark Harmon on "NCIS" IN 2020. | Source: Getty Images
Los Angeles Fire Department spokesman Brian Humphrey said Harmon reacted quickly, smashed the windows with a sledgehammer, and pulled the boys out.
Humphrey said that one of the boys suffered a severe burn on 30% of his body, but he was rushed to the UCLA Medical Center.
The other teenager had minor injuries but was also taken for medical assistance at St. John's Hospital and Health Center.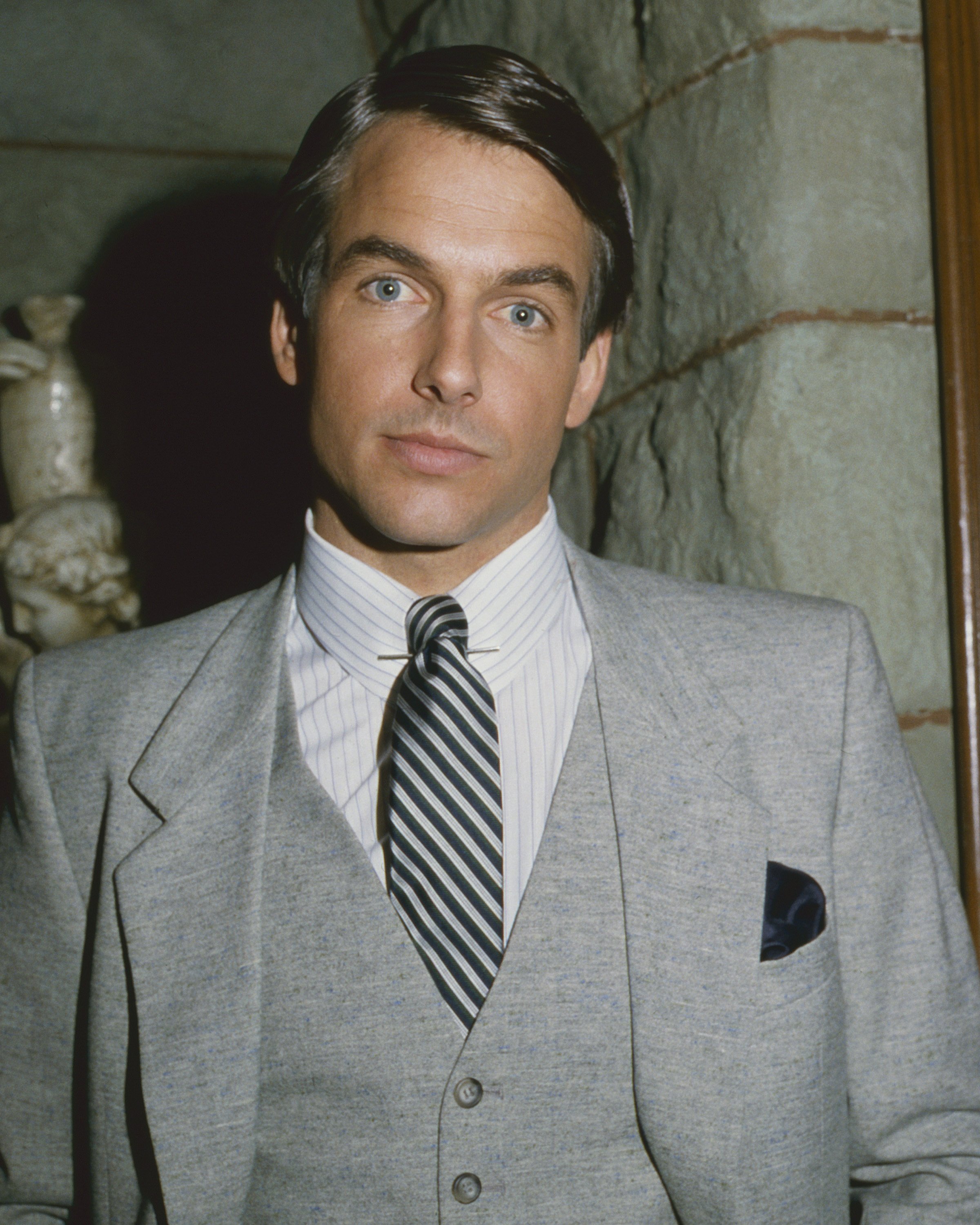 Mark Harmon photographed for the TV show "Flamingo Road" in 1982″. | Source: Getty Images
Harmon might be 71, but his strength and fitness are essential to him. The actor used to be the quarterback of the UCLA football team from 18-22, so training was a part of his everyday life.
This part of his life cemented the significance of staying healthy and fit. Additionally, his dedication to his health and strength is another reason fans love him so much.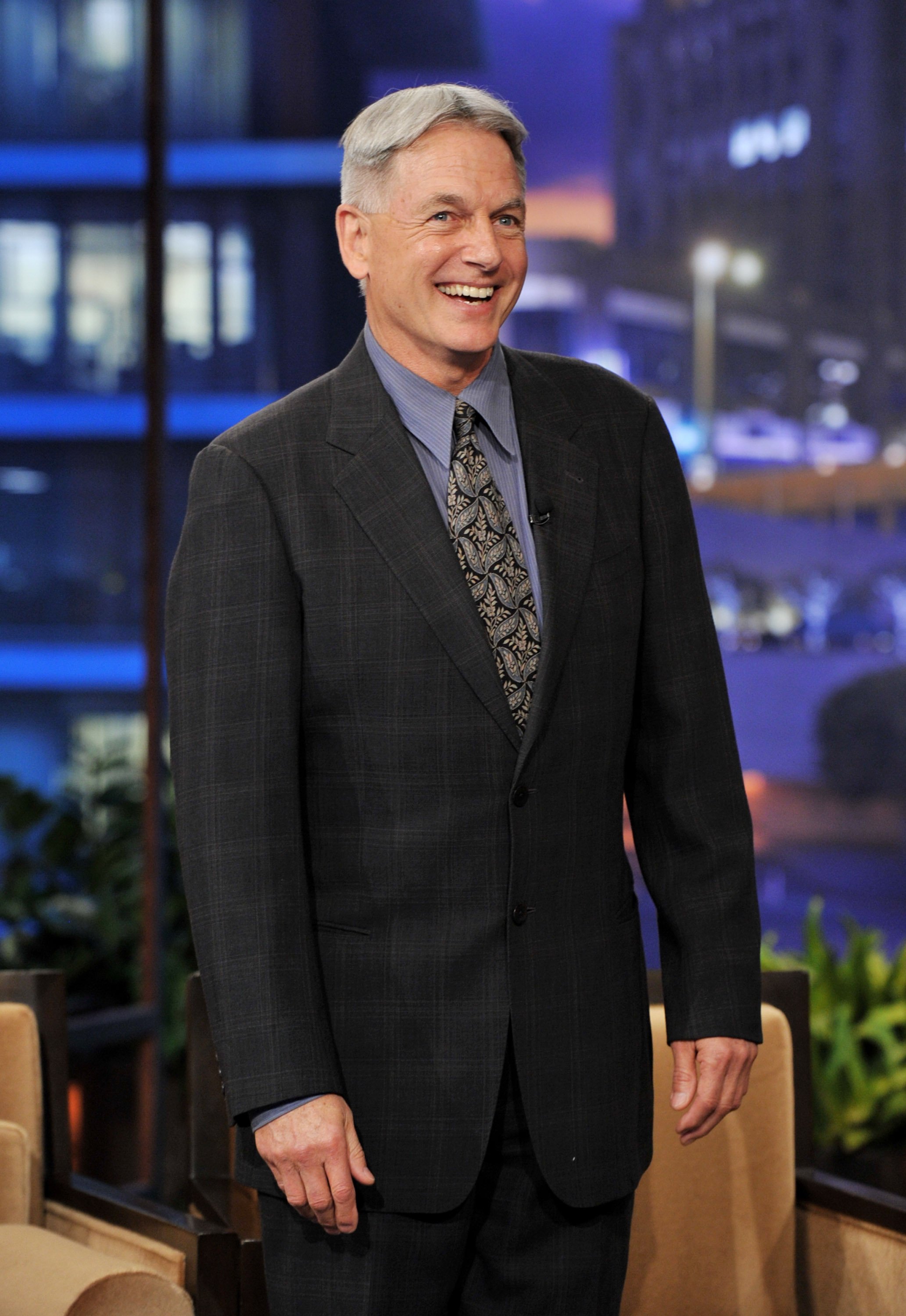 Mark Harmon on the "Today Show with Jay Leno" in 2012. | Source: Getty Images
Now that Harmon does not have the stamina of an 18-year-old, his go-to exercise has been pilates. The actor said it was challenging, but that is what he likes about it. He said:
"I used to do 60 to 70-mile weeks every week. I wish I had some of that back now. [Pilates] is all about controlling the machine, and that's twice as hard.

Mark Harmon on "NCIS" IN 2020. | Source: Getty Images

Mark Harmon's "NCIS" Cast Mates Go Against His Rules

Harmon is apparently shy about his birthday and does want people around him to make a fuss about it. However, his "NCIS" co-stars Michael Weatherly and new cast member Lauren Holly, who worked with Harmon on "Chicago Hope," went against his wishes.

Weatherly and Holly decided to go big; they first started by printing 150 t-shirts with the words "It's Mark Harmon's birthday" and passed them out to the entire crew.

The next step of the birthday extravaganza was to deck out Harmon's trailer. This was a mission that Weatherly and Holly took very seriously.

Mark Harmon in Beverly Hills 2010. | Source: Getty Images

Holly said she waited in her hotel room until Weatherly confirmed that the sh00t1ng was wrapped. Then at 03:00 a.m., Holly drove back to set in her pajamas to drop off the party supplies.

This birthday surprise even had the art department involved. They decorated all four walls of Harmon's trailer and put a picture of him on a plasma screen.

Holly and Weatherly took care of the inside. The "NCIS" stars filled that trailer with helium balloons, pinatas, and a lot of confetti.

Mark Harmon with the cast of "NCIS" in New York 2012. | Source: Getty Images

Holly could not be there for the big reveal because she had to drive back to her husband and children in Chicago, so she had to wait for her colleagues to tell her how her surprise went.

When Harmon arrived at to set with everyone wearing the same t-shirts, he said from a distance; it looked like there was a protest, so he was worried. When he finally got a closer look, he was still nervous, and the first thing he asked was, "who did this?".

The crew threw Holly under the bus, who was worried about Harmon's reaction. But to her surprise, the actor loved it and appreciated the love and attention he received from his "NCIS" family.

Although Harmon has left the show, he is still a big part of it. The "NCIS" crew has kept the birthday tradition, and the actor gets an exclusive birthday shoutout each year.