Why everyone quit NCIS – the reasons why actors left NCIS
NCIS is one of television's longest-running (and most successful) shows, having aired over 400 episodes and churned out three spin-off series: NCIS: Los Angeles, NCIS: New Orleans, and 2021's new series NCIS: Hawaii.
With a dedicated fan-base and jaw-dropping storylines in abundance, it's no wonder why CBS renews the naval drama year after year.
For nearly two (yes, two!) decades, Mark Harmon's Special Agent Leroy Jethro Gibbs has led a team of agents of the Naval Criminal Investigative Service's Major Case Response Team, but last year he made the decision to retire from law enforcement and spend the rest of his days in Alaska, where his last case had led him.
Though Harmon still serves as executive producer on the series and showrunner Steve Binder believes there's still a chance for his return, his departure (coinciding with the series' upcoming 20th season) has us wondering about all the other cast members who have come and gone over the years.
So that being said, here's why they all quit.
Michael Weatherly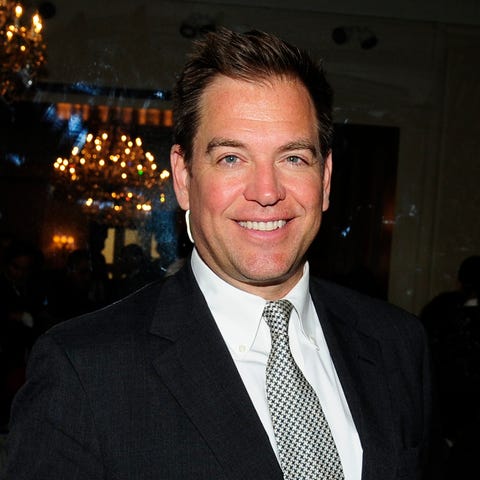 Michael Weatherly was an OG NCIS cast member alongside Harmon, but in 2016, he announced that he'd be retiring from the "wonderful, quixotic character" Anthony DiNozzo after portraying him for 13 seasons.
He tweeted at the time: "I will miss the amazing crew & cast, who are like family to me, & to the fans all over the world – THANK YOU, it's been a fantastic ride!"
Speaking to The Hollywood Reporter after his departure, the actor admitted that he was "burnt out" after 13 years on the show, so when the opportunity to star in the CBS legal drama Bull arose, it was the perfect time to leave.
"It came about at the right time. I was burnt out by NCIS and I was ready for a new challenge," he said. "Sometimes change is as good as a rest."
He added: "It really felt like a circle that had gone all the way around and I really felt happy with the resolution of character and my time on the show."
Pauley Perrette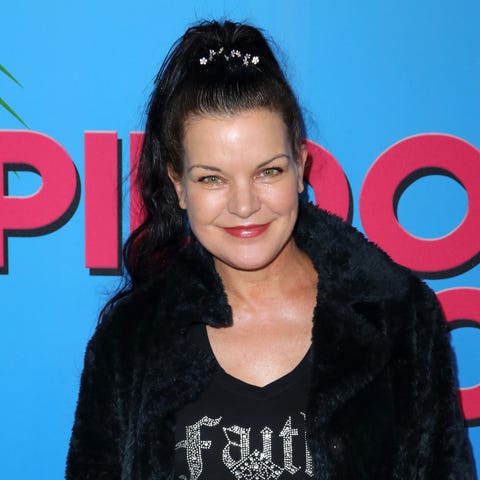 Pauley Perrette was another original NCIS cast member, having played the role of forensic scientist Abby Sciuto for 15 seasons.
Perrette's departure in 2017 came as a surprise to her fans, but it was her reasons for leaving that were even more shocking.
At the time of her exit, the actress posted a series of cryptic tweets that accused Harmon of bringing his dog to work, which bit a crew member who then required 15 stitches. "I am terrified of Harmon and him a*******g me. I have nightmares about it," she wrote.
In a now-deleted tweet, Perrette said that she "fought like hell to keep it from happening again," before going on to say: "And then I was physically a*******d for saying NO!?and I lost my job."
CBS later responded to the tweets in a statement: "Pauley Perrette had a terrific run on NCIS and we are all going to miss her. Over a year ago, Pauley came to us with a workplace concern. We took the matter seriously and worked with her to find a resolution. We are committed to a safe work environment on all of our shows."
Cote de Pablo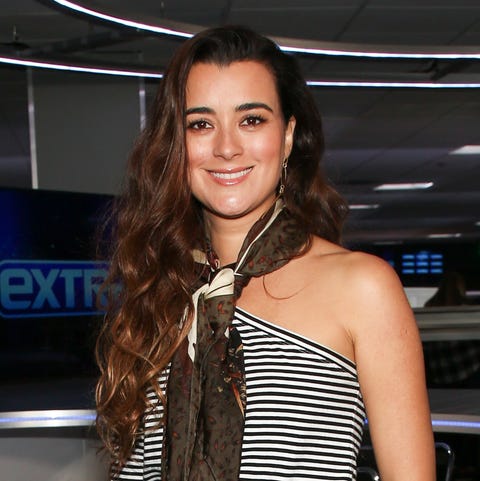 Cote de Pablo joined NCIS in season 3 as Ziva David and quickly became a fan favourite, but she abruptly left in 2013 when viewers were led to believe that her character had d13d.
In her original statement, De Pablo told TV Guide: "As far as my decision to leave, that's a personal thing, and I'd rather leave it at that. The idea of leaving was not something I toyed around with for a long time. It was an overwhelmingly hard thing — at times terrifying."
Three years later, De Pablo cleared up the speculation surrounding her decision to leave the show, explaining that it had to do with the series' direction and the treatment of her character's arc.
"Look, I love this character. I worked eight years crafting this character and loving her," she said in a 2016 interview. "And so when I felt or I perceived that the character was not being treated with the respect that she deserved, no money in the world [would make her stay]."
"They were going to send her back to Israel and make her an unfortunate, miserable woman," she continued. "I said, 'What do I leave all the women that have watched and followed the show for so long?' And I didn't think it was fair. So I said, 'Unless someone can really write something fantastic for her, I won't go back.'"
Clearly De Pablo's bargaining worked, as her character made a shock return two years later, revealing that she had faked her own d***h.
Maria Bello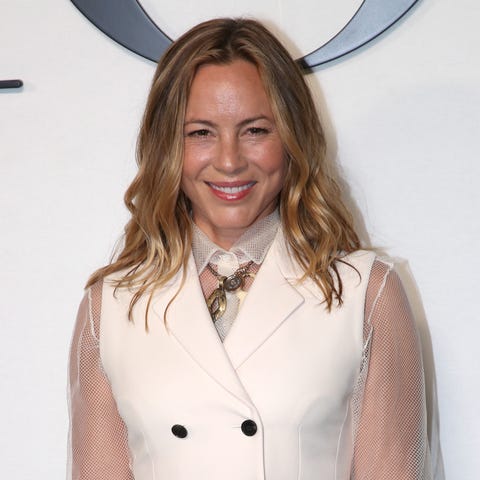 Heading into season 18, NCIS lost one of its main cast members in Maria Bello, with a storyline dedicated to wrapping up the arc of her character Jacqueline 'Jack' Sloane.
Bello joined the cast in 2017 for the show's 15th season with a three-year contract, which was (unsurprisingly) the reason for her departure in 2021.
"And that's a wrap for Jack Sloane @ncis_cbs !!! I've learned many things on this journey for the last three and a half years," she wrote in a heartfelt tribute on Instagram. "I learned about commitment and community. I've learned that the woman I am enjoys process over product. I've never worked with a kinder, more generous group of people."
The actress added: "I understand why this show after 18 years is the most watched in the world – you must all feel our love. Keep watching. I have a feeling there will be many more years to come. Thank you to all of my pals at NCIS and to all of our fans. I am truly grateful."
Sasha Alexander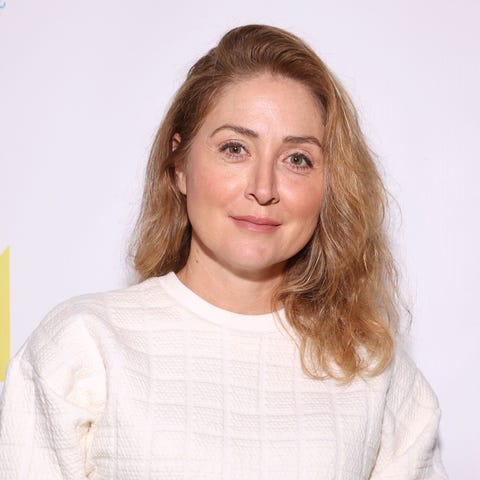 Sasha Alexander played secret service agent Caitlin 'Kate' Todd for the first two seasons of NCIS, leaving in 2004 when her character was k****d off in the season two finale.
In 2012, Alexander explained to TV Guide that she was feeling overwhelmed with the pace of work on the police drama.
"People don't realise that on a network show, you make 24 episodes a year — that's 10½ months a year, 17 hours a day," she shared. "It's hardcore. Plus, people really loved the character, and the way they did it was really shocking… it was a bullet to the head, you know?"
The actress went on to say that she has no regrets about leaving, adding: "I really firmly believe in my heart that I would not be where I am today — happily married, with two kids, doing things creatively that I want — if I had stayed."
Muse Watson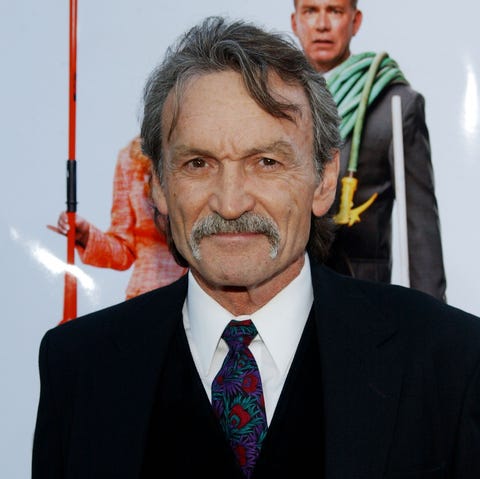 Muse Watson joined the cast of NCIS in season three as Mike Franks, a retired marine who assisted Gibbs in his early career, but he was unexpectedly k****d off in the show's ninth season.
Fans were heartbroken by Mike's d***h, but Watson made it plain that the choice to go was made by the production team, not him.
When questioned by a fan on Twitter in 2012 about why he left, the actor joked: "Because they wrote that I got stabbed by ONE young man with a [scalpel]. LOL … and yes I was packing."
Watson later revealed that he wasn't satisfied with the way his character's story ended.
"To be fair, I think in planning it, it sounded good, but the way it played out — I think Mike needed more," he told NCISfanatic.
He did go on to reprise the role as an angel and in flashbacks, though.
Lauren Holly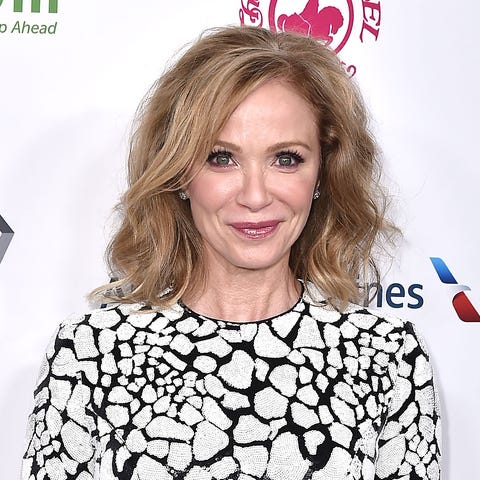 Lauren Holly began playing Director Jenny Shepard in season three, but her time on the show was cut short when her character was k****d off in season five.
The actress admitted on her official website in 2009 that she simply grew bored of portraying the character, so she wasn't too upset when Jenny's arc came to an end, no matter how brutal.
"To be honest, now that the work bug had bitten me again, I got bored with my part of the 'Director.' Then the decision was made to k**l me, and boy did they. About five different ways!" she wrote.
Duane Henry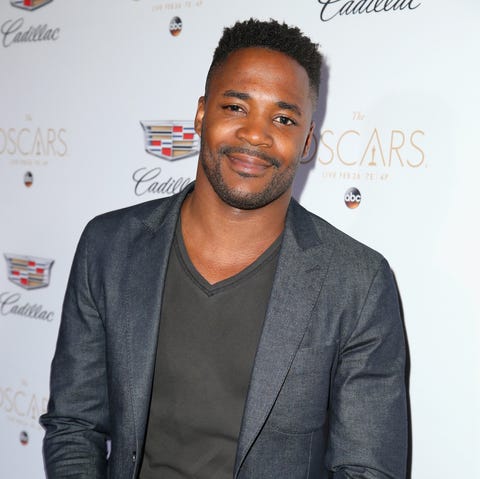 Duane Henry first appeared as the charming MI6 agent Clayton Reeves in 2016 and left after the show's 15th season.
Clayton was created by NCIS showrunner Gary Glasberg, so when Glasberg sadly d13d in 2016, the rest of the show's creators were unsure of what he had planned for the character. As a result, they cut Clayton out completely.
Opening up to TV Line about the decision to k**l off Clayton, Henry said: "Clayton was Gary's brainchild, he created this character. So when Gary passed, I was feeling a bit of panic in people's faces.
"I could tell that they were not really sure [what the future held]. I kind of got my bearings together and thought, 'What's going to happen now with the character?'"
Nevertheless, Henry has no hardships against the NCIS team as he went on to add: "You can't ask for a better exit."
NCIS airs on CBS in the US. Seasons 1-19 are streaming on Disney+ in the UK.