Who is NCIS' Michael Weatherly's award-winning wife? All you need to know
Michael Weatherly has carved out an impressive career for himself and is probably best known for his roles in NCIS and Bull – but the talented actor is certainly not the only star in his family
While the 54-year-old enjoyed success with his TV roles, he sadly never won an award for his portrayal of Special Agent Anthony 'Tony' DiNozzo or Dr. Jason Bull. His wife, however, has been honored with several accolades for her work. Find out everything you need to know below…
Who is Michael Weatherly's wife?
Michael has been married to award-winning doctor Bojana Jankovic since 2009 and together they share two beautiful children, daughter Olivia, ten, and son Liam, nine.
Bojana has quite the resume and is a fellow of the American College of Physicians and double board-certified in internal and integrative medicine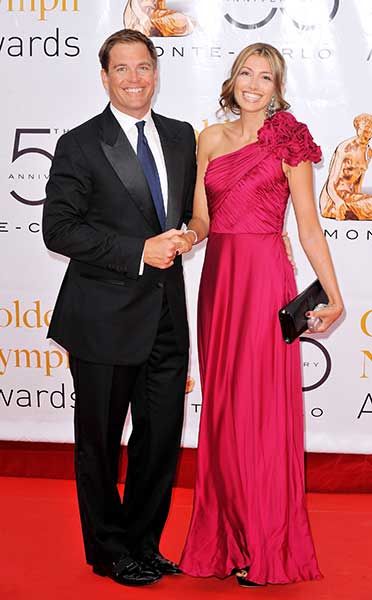 Michael and Bojana married in 2009
The mom-of-two is trained in functional medicine, nutrition, and mindfulness and patients typically visit her for "their gut health, thyroid health, energy levels and anxiety among many other conditions," according to her website.
Bojana has received various awards for her work, including several patient satisfaction awards at Cedars-Sinai, Southern California Super Doctors Rising Star in 2016 and 2017, and Top Doctor and Super Doctors recognitions in New York between 2018 and 2022.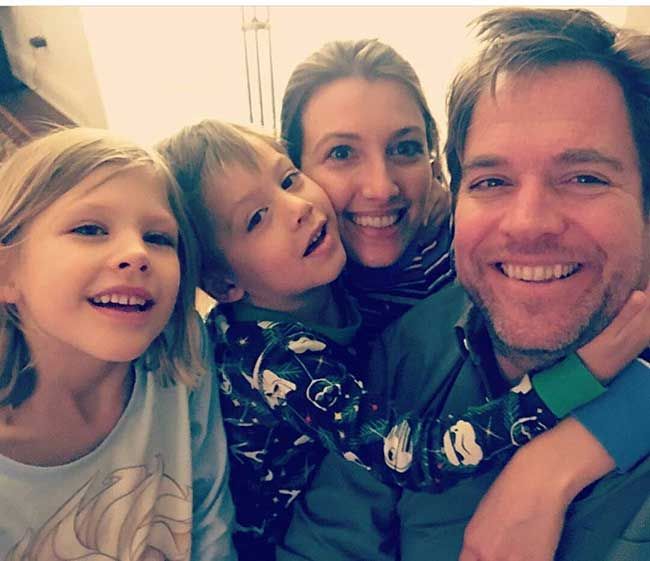 Michael and Bojana have two children
Ironically, before she met her actor husband and became a doctor, Bojana dabbled in TV and film and worked as a writer and assistant director in her native Serbia on projects including the 2009 Serbian TV series TVWWW and the 2007 short film Do Not Leave Me with Strangers.
Bojana now often appears in front of the camera as a health consultant and has enjoyed TV stints on Today, MSNBC, and Racheal Ray.
How did Michael Weatherly meet his wife?
Michael met his impressive wife in a bar in Vancouver in 2007. "I kept looking out of the corner of my eye and seeing this ravishing, gorgeous beauty," he told People in 2010. "We made eye contact. And that was it."

Michael reveals the lengths he went to date his wife
In fact, Michael was so enthralled with Bojana after their first meeting, that he flew all the way to Paris to take her on their first date after she revealed she was going on vacation with friends.
Michael's romantic gesture worked as following a two-year long-distance relationship the couple wed in 2009 and have been going strong ever since. He added to People: "My kids and my marriage are the things I'm proudest of."