The Two Law & Order Episodes That Featured NCIS Star Jennifer Esposito
"Law & Order" first premiered in 1990 and was recently brought back by NBC in 2022. The show follows a c***e (usually a m****r), most of the time adapted from current headlines, from two separate vantage points: the police investigation as well as the prosecution in court.
Through the years, the series has had some notable guest stars, and one of them was Jennifer Esposito, who appeared in not just one episode but two! You can easily recognize the actress from her time on "NCIS" as Alex Quinn and "Blue Bloods" as Jackie Curatola. While on "Blue Bloods," she played Donnie Wahlberg's on-screen partner. She called the actor one of the "best people" she's worked with, adding how much fun he is to be around.
You might not know that she has actually been acting since her early 20s. So which episodes of "Law & Order" can you see Esposito in?
Jennifer Esposito has multiple Law & Order brand credits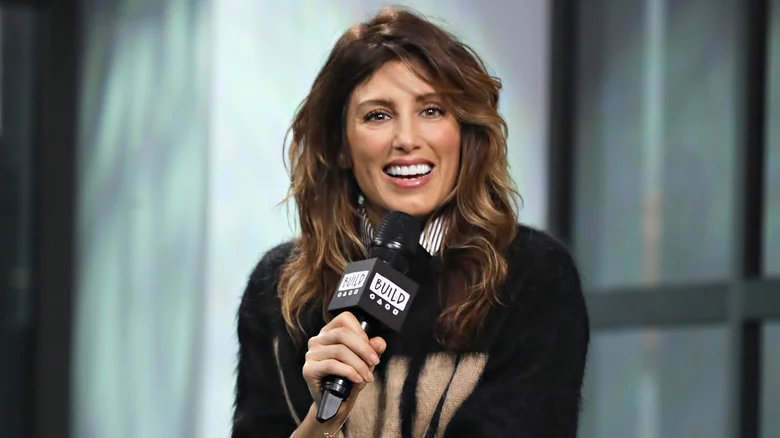 Cindy Ord/Getty Images
The actress can be seen in Season 7 Episode 3, "Good Girl," and Season 17 Episode 7, "In Vino Veritas." In her first appearance, she played Gina Tucci. The case presented shows "a white teenager accused of mu******g an African-American man claims that she was a date-rape victim, and racial overtones threaten to overpower the actual merits of the case" (via IMDb). For her second appearance, she portrayed Justine Bailey. The episode depicts "a washed-up, anti-Semitic actor is arrested with blood on his clothes. Detectives later discover that a Jewish television producer he has connections to has been m*rd3r3d" (via IMDb).
But that's not all, Esposito was also on "Law & Order: Special Victims Unit" multiple times. The series is part of the "Law & Order" brand and follows the lives of the SVU of the NYC Police Department, an elite squad of detectives who investigate c****s of sexual a*****t, child a***e, and dom3st1c v10l3nc3. Her credits include Season 1 Episode 20, Season 20 Episode 15, Season 22 Episode 4, Season 22 Episode 11, and Season 22 Episode 16.
Maybe she will appear on "Law & Order: Organized C***e" next!