The Untold Truth Of NCIS: New Orleans
In 2014, "NCIS: New Orleans" became the second spin-off series in the "NCIS" franchise, and was filmed on location in the Big Easy. With seasoned actors like Scott Bakula, CCH Pounder, and Lucas Black attached, and "NCIS" star Mark Harmon at the helm as executive producer, the show seemed destined to follow in the successful footsteps of "NCIS" and "NCIS: Los Angeles" (which first aired on CBS in 2009). According to the Los Angeles Times, in 2014, "NCIS," the long-running flagship show, became the most watched procedural drama across the globe. Per Deadline, it ranks only behind "Law & Order: SVU" and "Law & Order" as the longest-running drama on television.
Unfortunately, the Naval C***e Investigative Service set in New Orleans didn't fare as well, and was canceled in 2021 after a seven-season run. Variety called "NCIS:New Orleans" a show "produced with factory-like precision" and described it as "undaunted by concern about clichés" –- which isn't exactly a slam on the series, but perhaps points to its failure to land in the same way as its predecessors. Only "NCIS: Red" fared worse -– the two-episode pilot hinged off of "NCIS: Los Angeles," but failed to get picked up. Seven seasons could be considered a successful showing for a series that doesn't sit under the shadow of a behemoth like "NCIS," and the Big Easy characters had some stellar moments. Let's take a look at some fascinating truths of "NCIS: New Orleans."
A genuine depiction of Big Easy life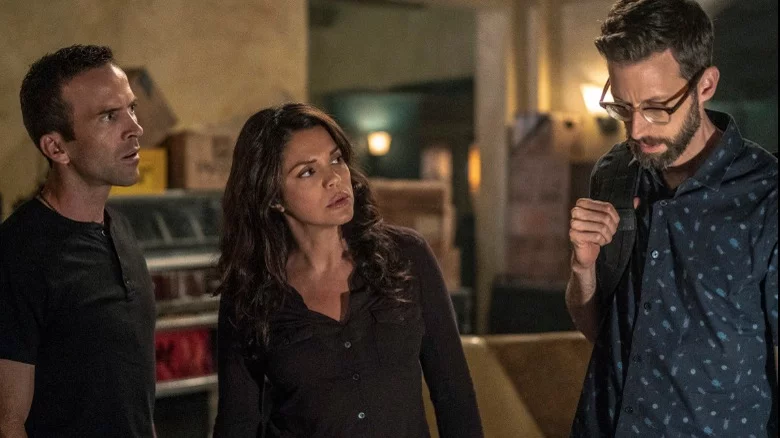 CBS
According to nola.com, the attention to the intricacies of life in the Big Easy is one thing "NCIS: New Orleans" gets right. The website notes the show's inclusion of real-life New Orleans bands like Sweet Jones and the New Orleans Swamp Donkeys Traditional Jass Band, along with references to restaurants that serve as local and tourist favorites, including the Café du Monde and Mother's. The cast even rode on a float in the famed pre-Mardi Gras Orpheus parade (per CBS News). Nola.com also notes the authentic decor in Pride's squad room, but points out that although the New Orleans setting becomes a character on the show, it never eclipses the "c***e of the week" storylines.
Subtle and not-so-subtle nods to the real life of the famed French Quarter, Lake Pontchartrain, and other notable New Orleans landmarks help the show to feel more plausible in ways locals and tourists alike can appreciate. In another nola.com article on the accuracy of the show's fictional New Orleans, Carroll Morton, the director of the New Orleans Film Office (via her LinkedIn profile), is quoted praising the show: "One of the gifts that 'NCIS: New Orleans' gave to the city was how much they shot on location and in music venues, and the support they gave to cultural organizations. They were very focused on being authentic and communicating to the world the culture, richness and beauty of the city."
Pride and Rita are married in real life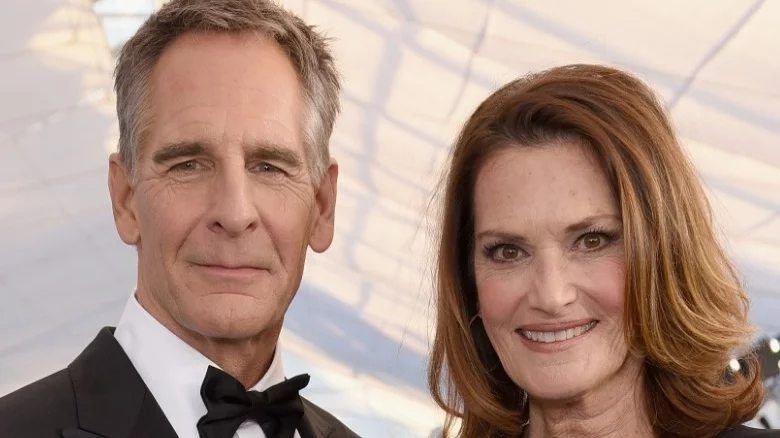 Presley Ann/Getty Images
As Dwayne "King" Pride, Scott Bakula acts as the patriarch of the "NCIS: New Orleans" team. Pride has a layered family history that helps him to provide leadership and counsel to his team. At the onset of the series, Pride shares a platonic friendship with JAG lawyer Rita Devereaux (Chelsea Field), a woman he dated briefly in their formative years. By Season 3, this friendship blossoms into romance. In c***e dramas, protagonists often experience doomed romances, yet this show allows the relationship between Pride and Rita (known as "Prita" per the NCIS database on fandom.com) to thrive. For fans who anticipated a tragic end to Prita, the wedding in the series finale, "Laissez les Bons Temps Rouler" alleviated stress; no future on-air trouble could befall the couple, and we could believe in a "happily ever after." But did you know Bakula and Field are also married in real life?
Scott Bakula and Chelsea Field were married in 2009: The couple dated for fifteen years before their wedding ceremony, and were married for six before they appeared together on "NCIS: New Orleans." Per Country Living, Bakula was previously married from 1981 to 1995, and shares two children with his first wife –- Bakula also has two sons with Field. Bakula spoke to Country Living about working with his wife on "NCIS: New Orleans," stating, "She makes me a better actor because she works more intensely and more deeply than I tend to work."
Lucas Black left the show to protect his family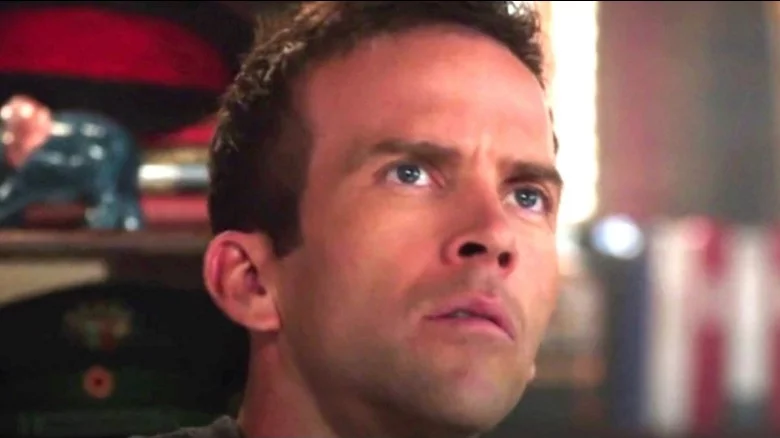 CBS
When fan-favorite Christopher LaSalle was k****d off of "NCIS: New Orleans" in Season 6, the character's absence left a painful hole in the cast. It wasn't a publicized exit for Lucas Black's integral character, and the d***h of LaSalle shocked many. LaSalle was attempting to find justice for his m******d brother, Cade (Clayne Crawford) when he protected an innocent woman from a gunman. Fatal shots ripped through his body.
The decision to leave was made by Black, as opposed to a decision made by CBS or the "NCIS: New Orleans" showrunners. Black didn't leave because of a contract dispute or unhappiness over his character's arc: He left to end the demanding and grueling schedule of a location-based television series and to spend more time with his family. The actor first came on the Hollywood scene when he was 10 years old and starred alongside Billy Bob Thornton in "Sling Blade." In an interview that aired on the podcast "Legacy Starts Today," Black talked to host Lee Domingue about his decision to leave, saying, "I would observe how the entertainment industry would destroy families, and destroy marriages … In the first three seasons [on 'NCIS: New Orleans'], I was working 70 hours a week … there was a concern there for me. How's it gonna affect the relationship with my wife? … with my kids?"
The show's cancellation surprised its stars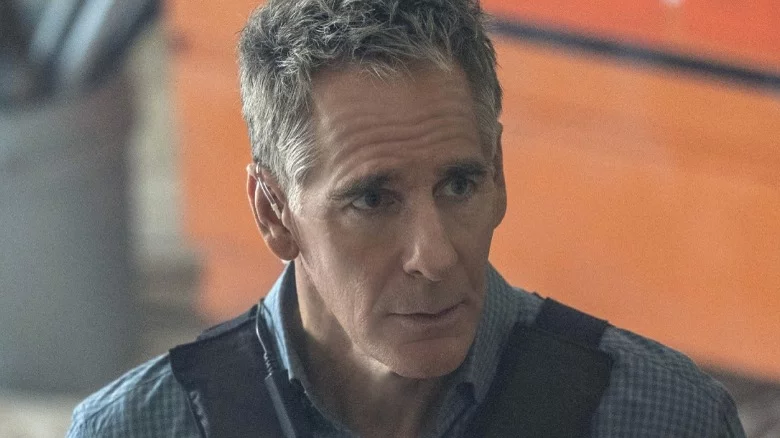 CBS
"NCIS: New Orleans" aired in over 200 global markets –- including rerun syndication on TNT. After its debut season, the series became the No. 1 new show of 2014, gained the notable title of "most-watched debut series in over a decade"(per Deadline), and boasted of fans around the world. Although the "NCIS" franchise premiered "NCIS: Hawaii," a fourth spin-off show, the decision to cancel the Big Easy series was shocking to fans.
Even the core cast members of "NCIS: New Orleans" weren't expecting the show's cancellation. Star Scott Bakula opened up to TV Insider about his dismay over the series' demise after seven strong years that maintained consistently decent ratings. "This being the last season, going out in the middle of a pandemic, I didn't think it was going to happen. I'm surprised the show was canceled," he shared. Bakula went on to discuss how the audience for the show persisted through several different moves in time slots and days the episodes would air. The show held up under three different showrunners, behind-the-scenes scandals, and it stayed on air after the departure of stars like Lucas Black and Shalita Grant (who played Special Agent Sonja Percy). Bakula wasn't alone in his shock –- Daryl "Chill" Mitchell, who portrayed computer analyst Patton Plame, expressed his sorrow on Instagram, saying his heart was "heavy."
CCH Pounder almost declined her role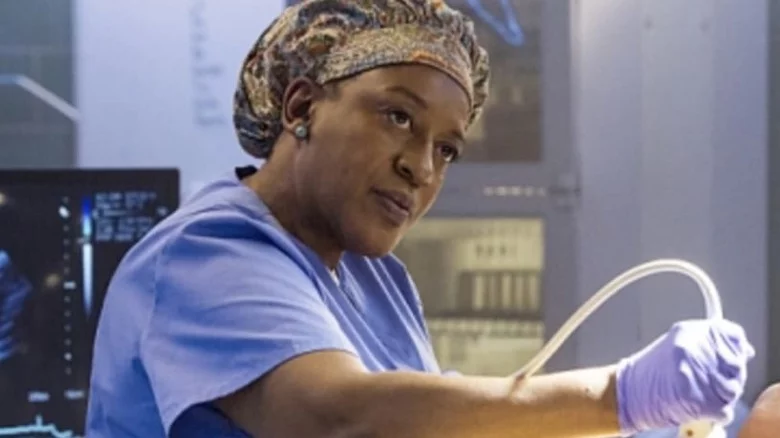 CBS
It's hard to imagine anyone other than CCH Pounder portraying Jefferson Parish coroner and Dwayne Pride's closest friend, Doctor Loretta Wade, on "NCIS:New Orleans." However, the actress almost turned down her role. The seasoned film and television performer, who appeared on "X-Files" and "The Shield" (among other roles) before her longest-running role as Doctor Wade, spoke to AARP about her initial hesitation. "I'll be honest. I just didn't think that CBS could sustain yet another 'NCIS,'" she said. Pounder didn't trust that her black character would be fleshed out, as often police procedurals include one-dimensional characters of color. However, she ultimately decided to take the role. She went on to explain, "We've gotten to that place where now that is not the issue."
After choosing to join the "NCIS: New Orleans" cast, Pounder rented a condo in the Big Easy during the first seasons of filming. After her husband, anthropologist Boubacar Koné, passed away in 2016, the actress chose to move to New Orleans permanently. She purchased a home in the Faubourg St. John neighborhood and has lived there ever since. According to the Preservation Resource Center of New Orleans, built in 1925, the home came with a storied history that Pounder felt connected to, and she restored the dilapidated building to its former glory.
Pride was inspired by a real NCIS agent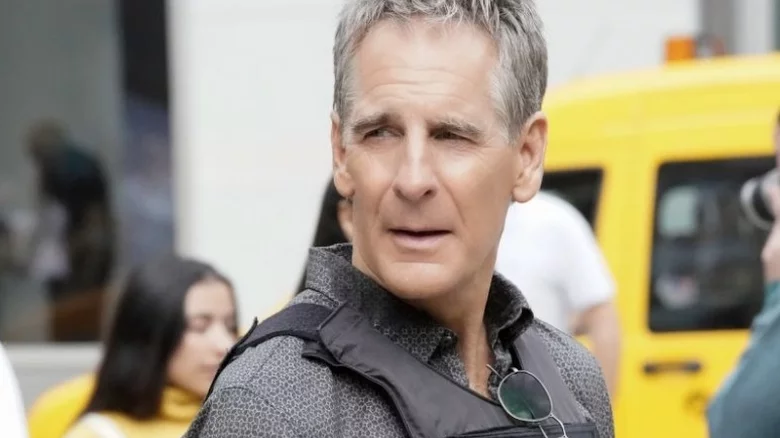 CBS
Dwayne "King" Pride is a fleshed-out and authentic leader on "NCIS: New Orleans," but his character wasn't merely a result of the creative imaginations in the writers' room. Retired New Orleans NCIS Special Agent and show consultant D'Wayne Swear served as the foundation for Pride. Swear retired from service in 2010, and received a call from original "NCIS: New Orleans" showrunner Gary Glasberg asking him to work on the series while it was still in development. Subsequently, Glasberg chose to name his main protagonist after Swear (per CBS affiliate WWL-TV). In 2015, Swear told WWL-TV, "You know, I'm born and raised in New Orleans. You can live in any city in America, but New Orleans lives in you, and I'm proud of my roots."
Unfortunately, Swear wouldn't live to survive the show's run –- he was diagnosed with cancer and d13d in 2018 (per The Hollywood Reporter). In an interview with Cinema Blend, Scott Bakula talked about Swear, saying, "D'Wayne led with a grin, a hug and a joke. He was the heart and soul of our show. The greatest ambassador for the city of New Orleans and a shining beacon for good cops everywhere … He was a legend." Swear helped infuse the show with accurate details on both NCIS operations and New Orleans flavor.
Necar Zadegan speaks four languages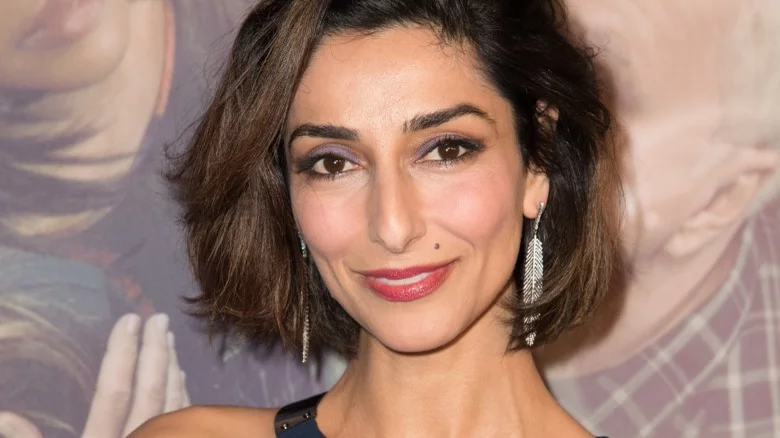 Earl Gibson Iii/Getty Images
As Special Agent Hannah Khoury, actress Necar Zadegan portrayed an intelligent and savvy agent who temporarily took over the "NCIS: New Orleans" squad room in Pride's absence. During her short tenure with the team, Khoury enjoyed a romance with team member Quentin Carter (Charles Michael Davis) and a layered backstory. Special Agent Khoury spent time in the CIA, and her professor parents fled Iran and sought asylum in the U.S., where they stayed to raise their daughter. Per the NCIS fandom site, Khoury's mother was also a linguist -– a specialty to which Zadegan can relate. In an interview with the Huffington Post, the actress revealed that she fluently speaks four languages: English, Farsi, French, and German.
The actress grew up in San Francisco (per LA Travel Magazine) and often plays roles that showcase her Persian  heritage, including Dalia Hassan -– the first lady of Kamistan on "24." Zadegan also acts as a cultural ambassador for the Levantine Center which, per the nonprofit's website, aims to "bring light to this side of the world" (Africa and the Middle East). Zadegan debuted on Broadway in 2011, starring opposite Robin Williams (who, according to Playbill, was also making his Broadway debut) in the drama "Bengal Tiger at the Baghdad Zoo" and she played many roles in the Pulitzer-Prize nominated play. Zadegan has appeared steadily on television since –- we're hoping she has the chance to showcase her linguistic fortitude in future roles.
Original showrunner Gary Glasberg d13d after Season 3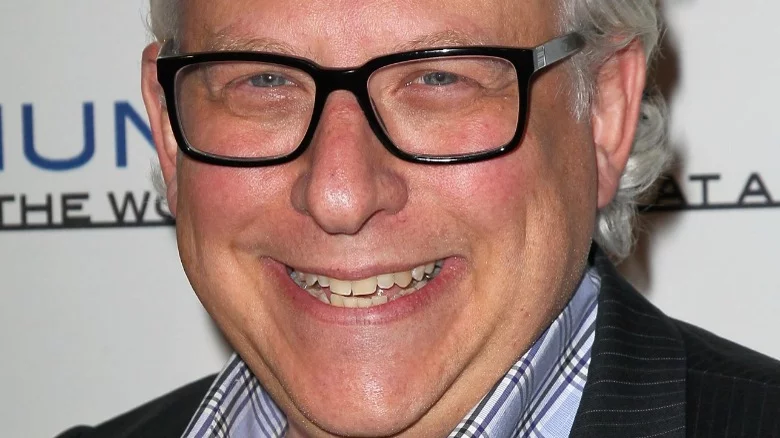 David Livingston/Getty Images
"NCIS" showrunner Gary Glasberg brought his magic touch to "NCIS: New Orleans," too. Glasberg created the second spin-off and attempted to steer it in the same successful direction as the flagship series he had helmed for so many years. Per IMDb, Glasberg served as a producer on the Jill Hennessy medical drama "Crossing Jordan," and worked on "Bones" as well. Variety shared glowing memories of Glasberg from former colleagues, and it seems he was universally loved and touted as a brilliant writer.
According to The Hollywood Reporter, Glasberg d13d suddenly in his sleep at the age of 50, in September 2016, shortly after signing an extension deal on his role on both shows that would have kept him at the helm through 2019. The cast and crew of both shows released this statement on CBS Entertainment following the news of his d***h: "Gary was our rock, our cheerleader, our team captain. He inspired us with his leadership, his creative instincts and keen insight. 'NCIS' will not be the same without him, and each of us will miss his smiling face and unwavering humor, which lifted us every day." In an obituary in the same press release, CBS called Glasberg a man "known for his creativity, ever-present smile and kindness to all, was adored by his cast, crews and everyone who had the fortune of knowing him."
Showrunner Brad Kern left under scrutiny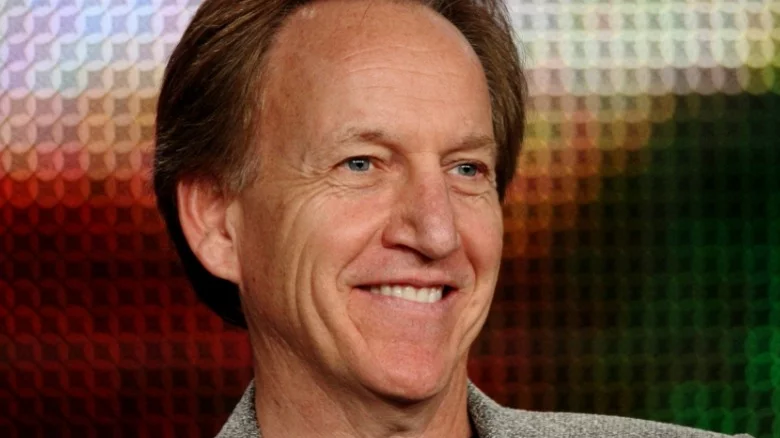 Frederick M. Brown/Getty Images
Gary Glasberg left large shoes to fill after his d***h, and according to The Wrap, initially, long-time "NCIS: New Orleans" producers George Schneck and Frank Cardea stepped up to fill in. The two had worked as writing partners since 1977, and co-wrote a plethora of the show's episodes before Glasberg passed away. However, their time at the helm didn't last –- and Brad Kern stepped up to take over the reins of "NCIS: New Orleans" in 2016 (per the New York Times).
It wasn't long before Kern became embroiled in behind-the-scenes controversy, though, and CBS launched investigations into problematic aspects of his on-set behavior. According to an article in Variety, both queries cited alleged HR violations perpetrated by Kern, including gender discrimination, racially-charged comments, and sexual harassment. Although he was sent to sensitivity training by the network, he wasn't fired as a result of the initial accusations against him. The article also quoted an anonymous source as stating, "He discriminates against women, against working mothers, against anyone he can't control — especially women." Apparently, the claims weren't unfounded: Numerous writers quit the show as a result of Kern's alleged behavior, and allegations of similar bullying incidents dated back to Kern's time as showrunner on "Charmed." Brad Kern was ultimately fired from "NCIS: New Orleans" in 2018 after a third investigation opened against him (per The Hollywood Reporter).
Scott Bakula and guest star Dean Stockwell remained close after Quantum Leap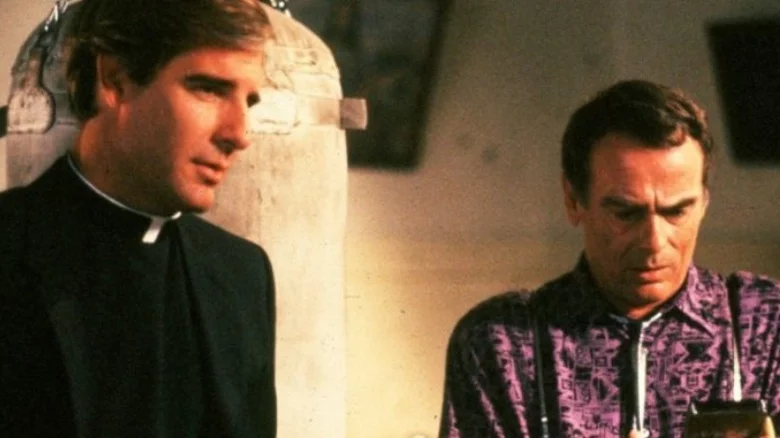 NBC
Long before he became a father figure and leader on "NCIS: New Orleans," Scott Bakula starred in the 1990s hit television show "Quantum Leap." The time travel fantasy series aired for five seasons from 1989 to 1993, and offered Bakula his first on-screen leading man role (per IMDb). Bakula starred as Sam Beckett, a reluctant time traveler who sets out to right historical wrongs with the help of his mentor, Admiral Al Calavicci, played by the legendary actor Dean Stockwell. By the time "Quantum Leap" began, Stockwell had over four decades of film and television roles under his belt and could help his new costar navigate the winding, brambled path of a career in Hollywood.
In 2014, Stockwell joined Bakula on "NCIS: New Orleans" in a guest-starring performance as Tom Hamilton, a retired cop whose involvement in an old m****r investigation puts him in the crosshairs of Pride and his team. Stockwell d13d in 2021 at the age of 85, and Bakula paid him tribute in a statement released to Deadline that read, in part, "He became a dear friend and a mentor and we grew very close … I loved him dearly and was honored to know him. He made me a better human being."
The show featured a real New Orleans charity run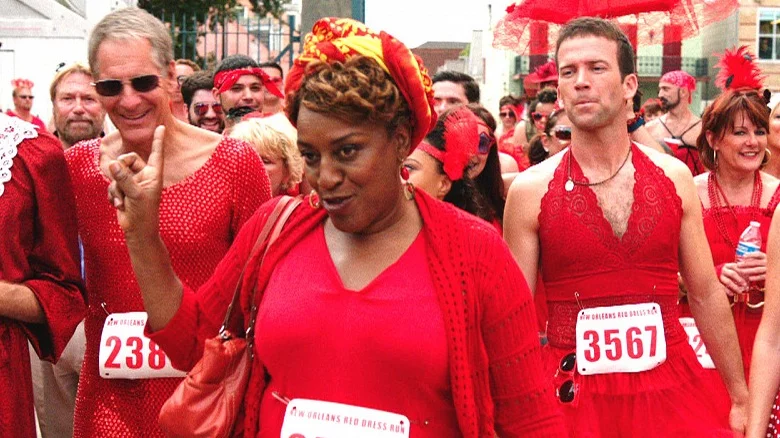 CBS
In a true nod to the people of New Orleans, "NCIS: New Orleans" featured real footage from the city's famous Red Dress Run charity event. The annual run requires participants to don red dresses, begins in the French Quarter, and allows runners to drink alcohol during the event (per neworleans.com). Runners pay a registration fee, and the proceeds are then donated to a nominated charity — past charitable recipients include the Epilepsy Foundation of Louisiana (per cajunencounters.com). 
The race plays an integral role in the show's Season 2 episode "Insane in the Membrane," as it serves as the setting of a d**g overdose of a Navy Petty Officer. "NCIS: New Orleans" stars Scott Bakula, Lucas Black, CCH Pounder, Rob Kerkovich, and Shalita Grant all participated in the run as their characters (per Yahoo! News). The authenticity of the charity run once again allowed the series to capture the fun spirit of the Big Easy, paying homage to an event locals can recognize.
A motorcycle accident left Daryl Mitchell paralyzed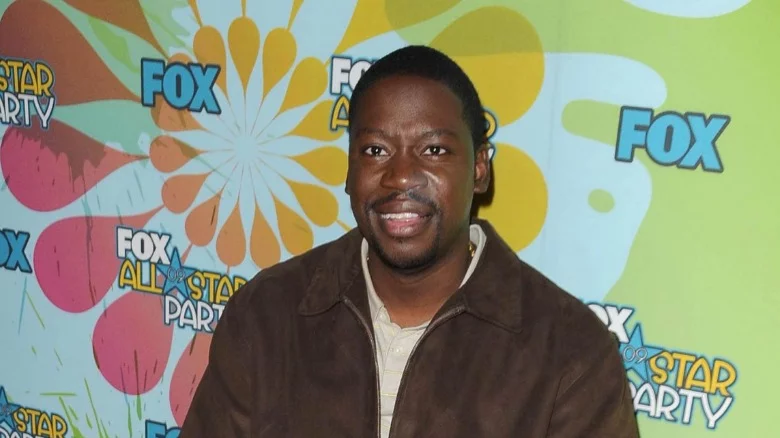 s_bukley/Shutterstock
"NCIS: New Orleans" fans know Daryl "Chill" Mitchell as the lovable and witty Patton Plame, a paralyzed computer specialist and hacker who first appeared as a guest star in the Season 1 episode "The Recruits" before becoming a regular investigative squad member in Season 2 (per Deadline). Mitchell, who is paralyzed in real life, has a lengthy acting resume dating back to the early 1990s, including regular roles on the hit '90s shows "The John Larroquette Show" and "Veronica's Closet" (per IMDb). Fans may also recognize the actor from his role as Wendell on "Fear the Walking D**d."
Although Mitchell incorporates his paralysis into his current acting roles, he wasn't paralyzed until November 2000, when he was involved in a horrific motorcycle accident (per Ability Magazine). Mitchell overcame his obstacles and continued to work in Hollywood. The actor spoke with Ability Magazine about his advocacy for disabled Americans, saying, "Are things going to change overnight? No. Mindsets have to be changed. But see, once you get yourself in the room and let people know that people with disabilities can do the job, then that's when things will change. We know what we can do. We just have to be allowed to do it." "NCIS: New Orleans" had a good run, and the behind-the-scenes details of the show and its cast prove noteworthy. At least we can always watch reruns.