'NCIS' Eric Christian Olsen Is Hands-on Dad of 3 — Wife 'Can't Believe' She Gets 'To Make Babies' with Him
When Eric Christian Olsen met Sarah Wright, his future wife, the pair didn't click immediately. It took a while for them to fall in love and even longer to tie the knot, but since then, the couple has welcomed three children, and Eric ensured he was a present father.
It wasn't love at first sight when Sarah Wright and Eric Christian Olsen met in 2006 on the set of "The Loop". In 2015 during an Entertainment Tonight (ET) interview, Eric confessed that he thought Wright got her role on the show because she was beautiful and not due to her talent.
He admitted that his first impression was why he was mean to her the first time they met. Unfortunately, the actress didn't warm up to her future husband from the get-go.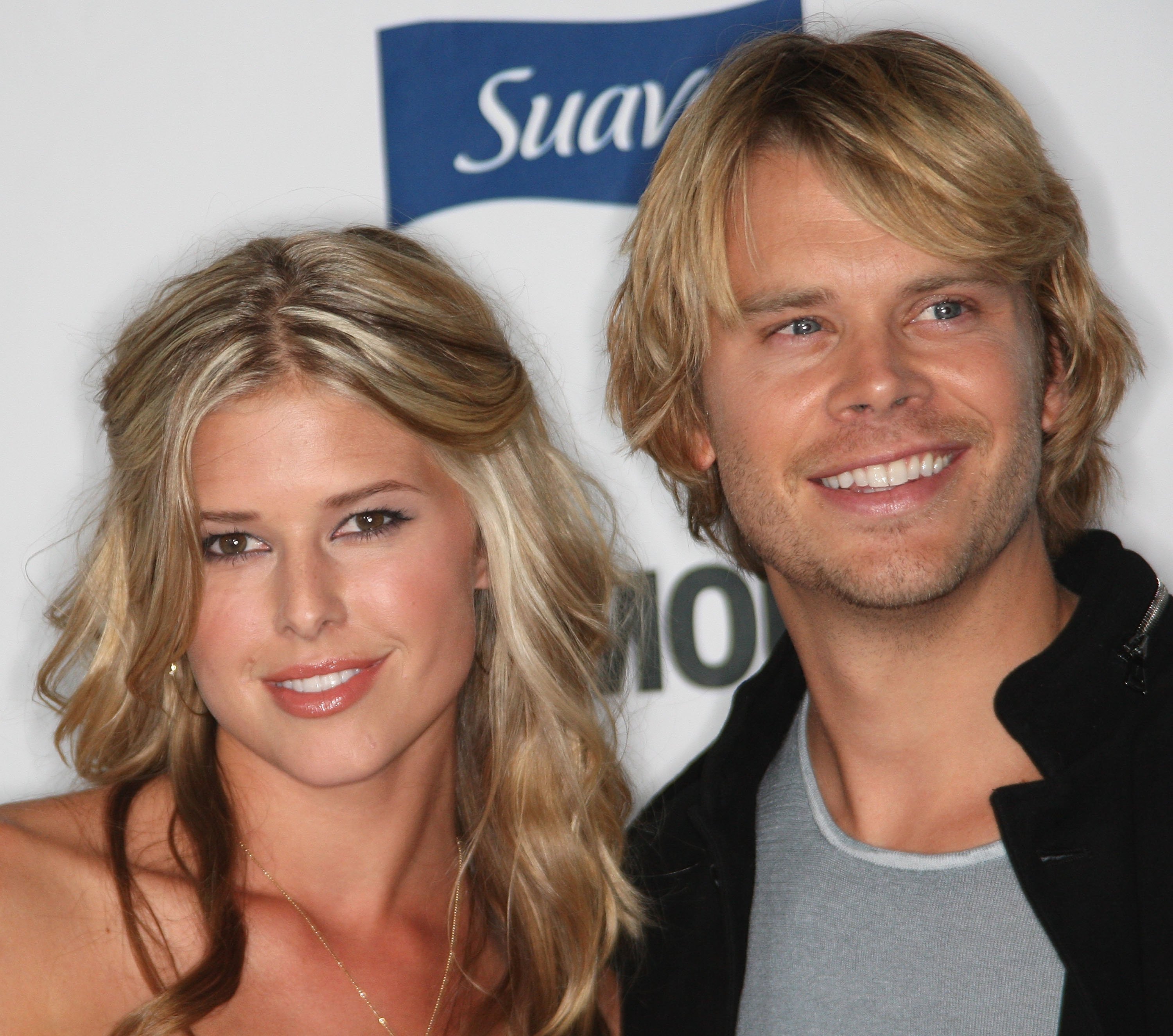 Sarah Wright and Eric Christian Olsen at the Glamour Reel Moments on October 14, 2008, in Los Angeles, California | Source: Getty Images
Wright told the publication that she initially thought he was "a big jerk." However, when they had their first table read, Eric surprised her by laughing at her jokes, and afterward, he went and apologized to the actress.
The pair eventually warmed up to each other and started dating. However, it took five years before Eric finally proposed marriage to the actress, with their engagement happening in 2011 in Mexico.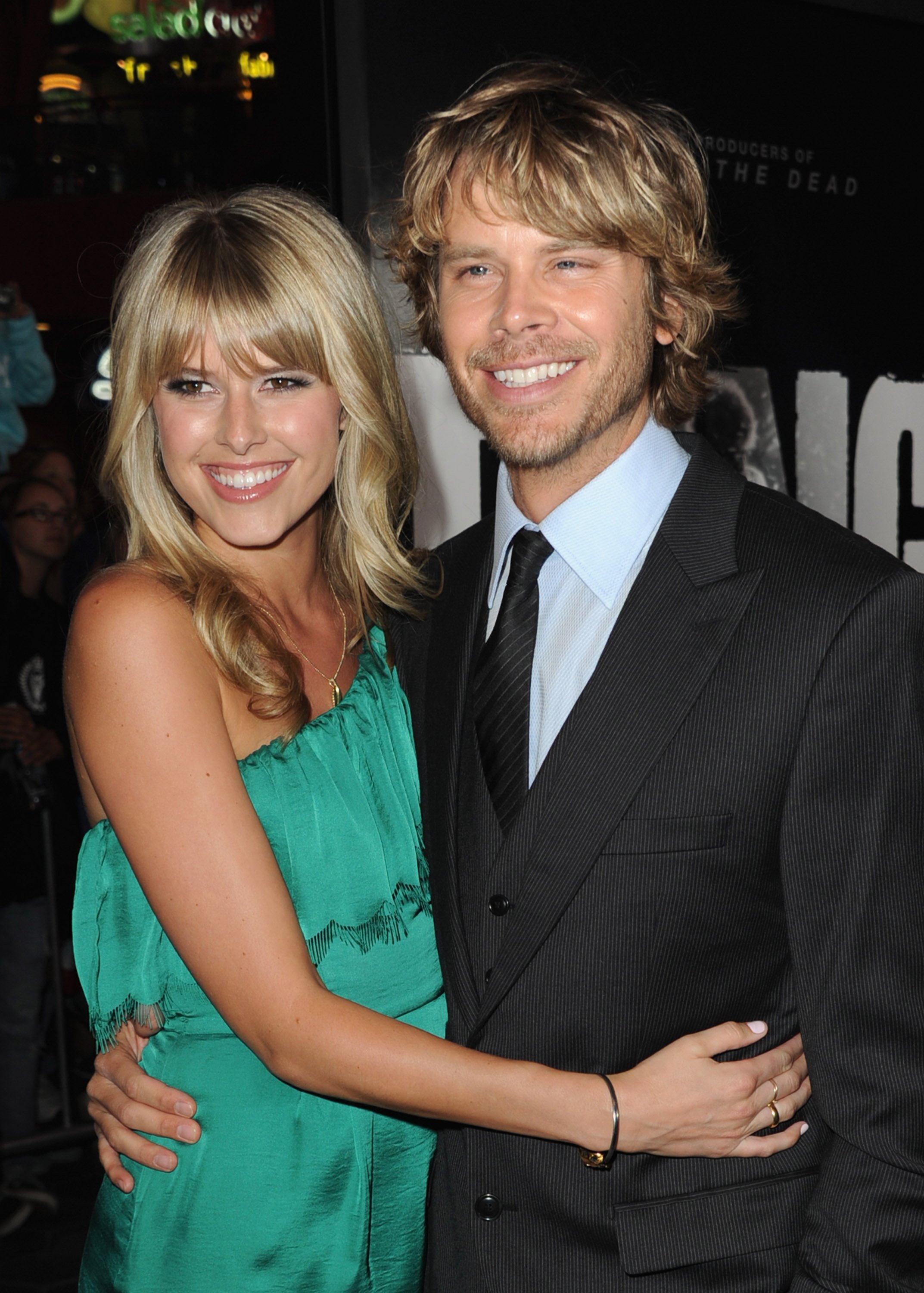 Sarah Wright and Eric Christian Olsen at the premiere of "The Thing" on October 10, 2011, in Universal City, California | Source: Getty Images
That same year, Eric appeared on "The Talk" for an interview addressing his relationship with Wright. The star had the all-female co-hosts swooning as he recalled the particular words he used to propose to his long-term girlfriend, saying:
"Nobody makes me laugh more. Nobody makes me happier. Nobody is going to be a better mother. I want to spend the rest of my life with you. Will you marry me?"
The following year, Eric and his bride married during an evening ceremony outside their Jackson Hole, Wyoming, mountainside home. On June 24, 2022, the couple celebrated their tenth wedding anniversary and 16 years in a relationship.
Wright honored the special day by sharing several Instagram images of her, her husband, and their children. She revealed, and the photos confirmed, how she and Eric went on a morning hike, played golf and football, and ate together to celebrate the day.
The duo also sang, played in the rain, and told stories of their wedding day. She declared her love for the "NCIS: LA" actor and tagged several people whom she thanked for having brought them together all those years before.
Eric Is a Hands-on Parent When His Wife Works
A year after getting married, Eric and Wright welcomed their son, Wyatt Oliver. When his wife was working late, the actor gladly took on parenting tasks like putting their son to bed and preparing his bath, and when Wyatt woke up, he called out to his mother!
One day, the actress arrived home at six in the morning and found her son hilariously passed out on top of her husband! Wright described the pair as fraternity boys with their shirts off with Wyatt's milk bottle abandoned in the middle of the bed!
The little boy had milk stains on the side of his mouth, and the actress was sh0ck3d by the scene. The bed covers were missing, and it looked like a war had occurred in the bedroom!
A few years later, the couple welcomed a daughter, Esmé Olivia. On September 15, 2020, Wright and her husband had the third addition to their family in the form of another daughter, Winter Story Olsen, who was born weighing 10 lbs., four oz.
Besides the things he did when Wyatt was a baby, Eric was generally a hands-on parent. In May 2022, the star uploaded an image of himself balancing one of his younger children on a toilet while the child rested on his shoulder and explained:
"Sometimes you just need to be held and sang John Denver until you can poop in the big potty."
Two months later, the actor uploaded a couple of pictures where he was seen bonding with his children. The parent enjoyed the summer months by going on hikes with his brood, soaking in the sun outdoors, taking bicycle rides, and working out and playing in parks.
That same month, Eric also shared an image of himself taking a bath with one of his daughters. In August 2022, he shared a photo of him sitting on a bed and reading a book to all three children.
For 2022's Father's Day, Wright couldn't help but appreciate how wonderful her husband was as a partner, alongside the cutest images of him with their children! The actress described Eric as a dream and noted how his family loved him and all the adventures they'd taken.
They [Sarah Wright and Eric [Christian Olsen] agreed on each topic except when it came to Wyatt's [Olsen] first words.
The "Parks and Recreation" star recalled how she and her husband were able to make anything fun, from car washing to taking a pee in nature. She shared how lucky their children were to have him, adding:
"I look at you with so much love as each of these magical days pass by. Happy Father's Day."
Sarah Couldn't Believe She Got to Make Babies with Eric
On the Instagram picture where Eric was seen reading a children's book to his offspring, his wife commented with the sweetest message. Sharing several teary-eyed emoticons, the actress wrote:
"I can't believe I get to make babies with you. I love you."
Wright also thanked him for making the post. The book he was reading, "Happiness is the Journey," was his wife's first children's book, and the post was his way of supporting her, with him lovingly calling her:
"The love of my life, the mama bear of our gerbils, my partner in the madness and beauty that is life."

Sarah Wright's response to Eric Chrisitan Olsen's Instagram post about her book, "Happiness is the Journey," on August 9, 2022 | Source: Instagram/ericcolsen
The book advert wasn't the only time Eric admired his wife; after Esmé was born in 2016, he took to Instagram to swoon over his wife's strength. He revealed he was "in awe" of Wright because she was somehow able to navigate the most difficult moments with fearlessness, passion, and an "all-encompassing love."
The star joked that he suspected she was magical! On numerous occasions, the couple showed how much they loved and supported each other while maintaining humor in their relationship.
In 2018, Eric signed a deal to executive produce a medical drama and a comedy for CBS. Taking to Instagram to congratulate him, the "American Made" actress jokingly teased the star, saying:
"So this is where you have been? …. I was convinced you took up pottery or you were chasing your bowling league dreams."
During a joint appearance on "The Steve Harvey Show," Eric and his wife answered questions about their lives in the "Happily Ever After" game. They agreed on each topic except when it came to Wyatt's first words.
Eric recalled the boy's first words as "Da Da," and Wright had the audience laughing when she corrected him, saying those were "mere noises" that Wyatt made. She insisted the boy's first words were actually "Duck Duck!"