Season 20 of 'NCIS' Is Described as the 'Season of Love' With McGee Stepping up as a Dad
Season 20 of NCIS is kicking things off with a two-part crossover event featuring the newest NCIS kids on the block, NCIS: Hawai'i. Special Agent Jane Tennant (Vanessa Lachey) and Computer Specialist Ernie Malik (Jason Antoon) are brought in to help the team clear Alden Parker's (Gary Cole) name after the Season 19 finale left his innocence and whereabouts up in the air.
Buried within the cracks of this wall of drama, we'll find some slightly more heartwarming storylines. According to TVLine, showrunner Steven D. Binder is calling this the "season of love," and we welcome these sickly sweet emotions with open arms. Episode 2 puts the focus on Timothy McGee's (Sean Murray) status as a dad, which will be pretty darn adorable. Wow, we nearly forgot that McGee from NCIS has kids. Here's what we know about them.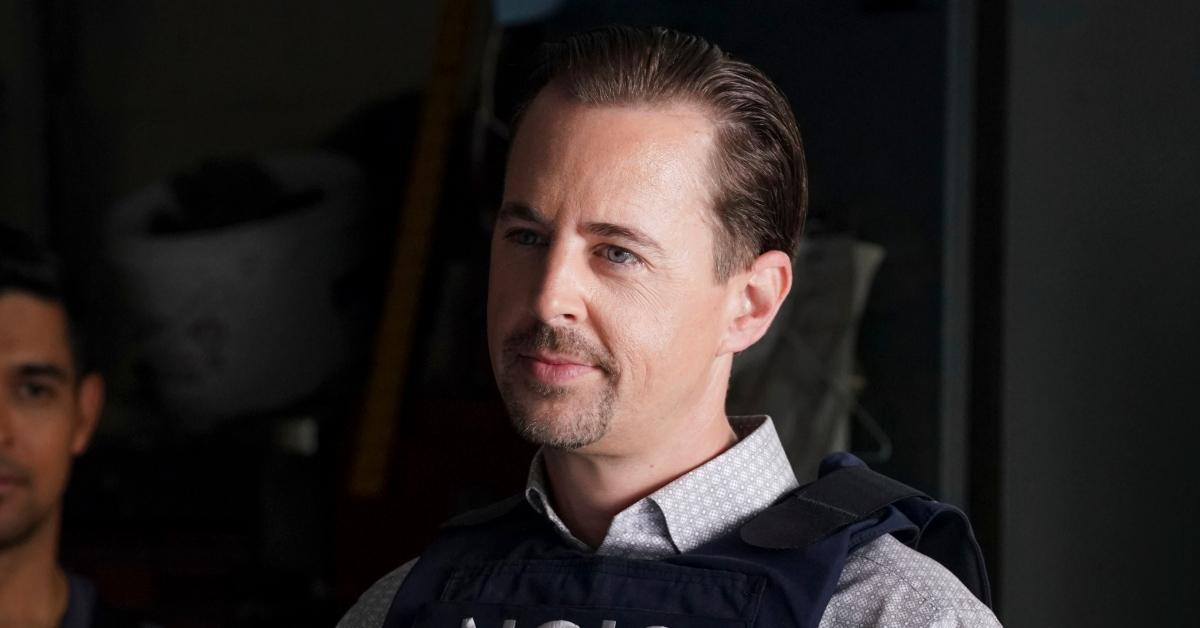 SOURCE: CBSSpecial Agent Timothy McGee (Sean Murray) in 'NCIS'
Remember McGee's kids on 'NCIS'?
Way back in Season 15, that year's Thanksgiving episode really gave McGee and his pregnant wife Delilah (Margo Harshman) something to be thankful for. The big c***e hullabaloo in that episode was being orchestrated by a Serbian arms dealer named Andre Yorka (Henri Lubatti). MI5 managed to track him to the parking lot of a convenience store, presumably because even arms dealers want an irrationally large soft drink every once in a while. Yorka was able to shoot and k**l MI5 agent Nigel Ford (Max Bird-Rindell) before escaping.
McGee was called to the scene but left abruptly when he found out Delilah's water broke three weeks sooner than it should have. Upon arriving at the hospital, McGee is shown to Delilah's room by a sweet, retired park officer named Morgan Cade (Dan Lauria), who seems pleased as punch to be "working with" McGee.
Because the world of NCIS is so small, McGee then runs into Yorka at the hospital while fetching a grape soda for Delilah. Looks like Yorka got shot so the hospital visit makes more sense.
When McGee tasks Morgan Cade with keeping an eye on Yorka as he calls Gibbs (Mark Harmon), Yorka tries to make another run for it. While attempting to restrain him, Morgan is shot in the stomach. A hostage situation breaks out, on this the day of McGee's children's birth, and chaos ensues. Eventually things are sorted and all the bad guys are handled.
Meanwhile Delilah gives birth to twins who they name John, after McGee's dad, and Morgan after, well, Morgan. And then we never saw them again… until Season 20 perhaps?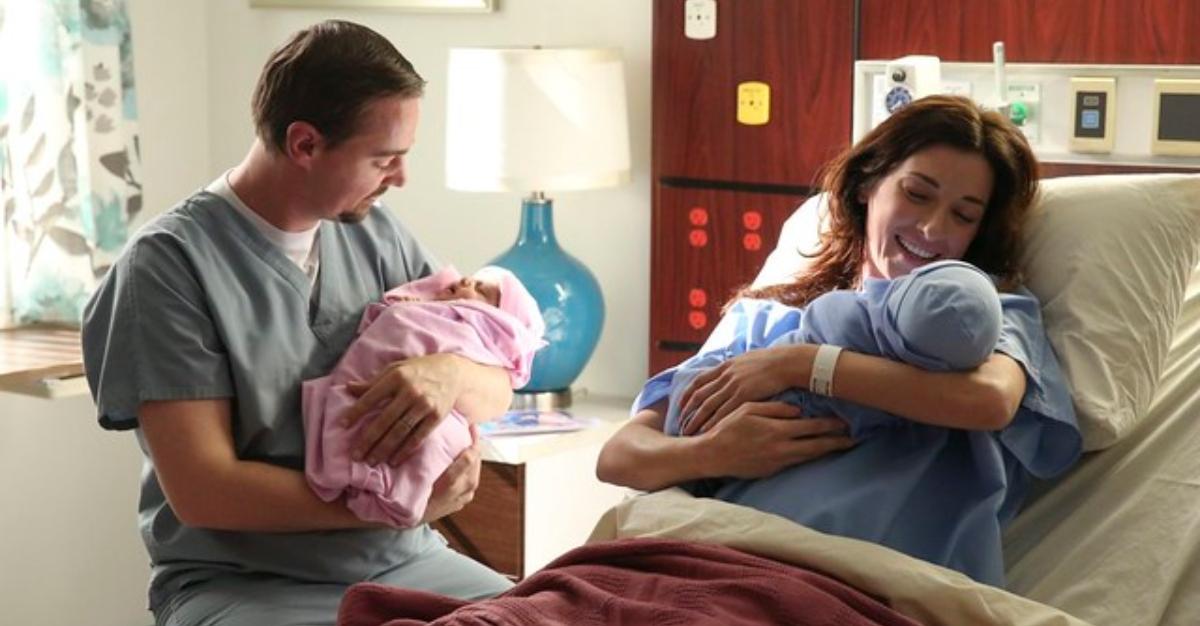 SOURCE: CBSTimothy McGee (Sean Murray) Delilah Fielding (Margo Harshman) in 'NCIS'
McGee is about to have some daddy issues in Season 20 of 'NCIS.'
Episode 2 of Season 20 is called "Daddy Issues" which, in this case, is an accurate use of the name. It sounds like the issues are with a dad. The logline reads: "McGee's personal life and professional life intersect when a dad from his children's school is linked to a break-in at a government storage bunker." It sounds like the episode title is a bit of a pun.
Showrunner Steven D. Binder confirmed to TVLine that, "We see McGee as an agent, but he's also a dad, so we're going to have a show that focuses around him being a dad, which should be fun."
Hopefully this won't be the last time we see McGee as a dad. It seems rather odd to be reminded of this fact once every five seasons.
Catch all-new episodes of NCIS on Mondays at 9 p.m. ET on CBS.