Cote De Pablo Once Recalled The Most Rewarding Part Of Her Time On NCIS
Cote de Pablo was a favorite during her eight years on "NCIS," and many fans never accepted her departure. While her return four years later in Season 17 was meant to provide closure, it just made fans start hoping for another storyline. While de Pablo was coy when asked if Ziva would return for "NCIS" Season 18, it never happened, and now with Season 20, it seems more likely that her four-episode arc was really just a second, more permanent goodbye for the character.
For most of the longtime "NCIS" actors, the show is something they will forever be grateful for. For Michael Weatherly, who played Cote de Pablo's just-out-of-reach love interest, Tony DiNozzo, his character allowed him to be the hero of the story, the goofball, and other personalities unlike himself. "I got to do Steve Martin Jerk-style and wild-and-crazy-guy comedy. I got to do my Cary Grant, my James Bond, my Indiana Jones," he told TV Insider. "I got to chase bad guys, dive into the water or climb up a building and shoot my gun. Then I'd go into the interrogation room and do strong, dramatic stuff. I'm forever grateful for that."
While Weatherly got to live out his innermost character fantasies, de Pablo's most rewarding part of her time on "NCIS" is a little more personal.
She loves being recognized and showered with love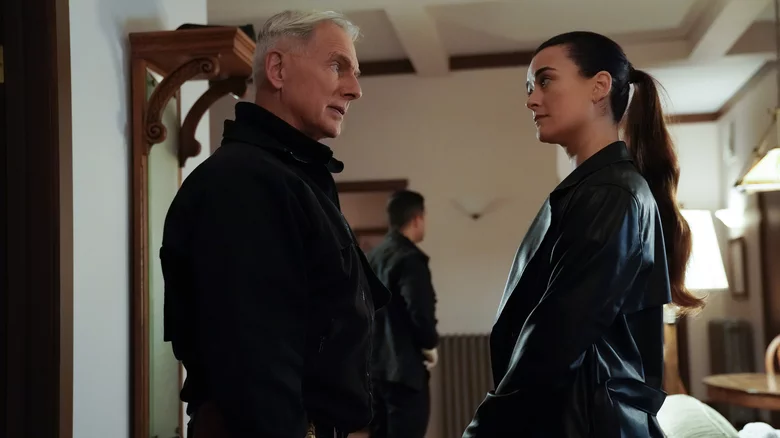 Despite officially leaving "NCIS" in 2013, fans worldwide recognize Cote de Pablo for her role as Ziva David, and they adore her for it. "I think the most rewarding thing, really, is to be showered with a lot of love," she told the audience during a BUILD series panel. She went on to explain how people freak out when they recognize her, and no matter how hard she tries to hide her appearance, she's still approached. "I believe because the character is sort of a little bit of a badass, I'm always approached with a lot of respect because I think a lot of people think that they're approaching the character."
She feels proud of the way "NCIS" viewers embraced Ziva, noting that it feels good to play a strong female character that people can look up to and admire. She also reiterated that "the level of love, and then certainly, obviously, the experiences and the people that I've worked with" are the best rewards she has had from a show in which she spent eight years cultivating a beloved character.