Why Mark Harmon Is So Different From His NCIS Character
If there are two things that go hand in hand in the TV world, it has to be "NCIS" and Mark Harmon. The actor became a staple when it comes to the popular c***e drama over the years, first appearing as the iconic Leroy Jethro Gibbs in "JAG," which turned into almost two decades playing the character on "NCIS" — until Harmon decided it was time to hang up the towel in 2021. 
Executive producer and showrunner Steven D. Binder said of his exit, per Entertainment Tonight, "As an executive producer and dear friend, Mark continues to be an integral part of the fabric of the show. Our north star has always been staying true to our characters, and that truth has always guided the stories we tell and where those characters go." But does have we really seen the last of Harmon as Gibbs? Maybe not. "Regarding the future of Gibbs, as longtime fans of the show may have noticed over the years… never count Leroy Jethro Gibbs out," Binder teased.
But while Harmon has been one of the biggest TV stars in the world for so long, he and his wife, Pam Dawber, haven't exactly gravitated towards the spotlight and have shunned the media frenzy that can often come with such fame. "It's who we are. We stay home. A lot. I'm not a Twitter guy or a Facebook guy," Harmon told TV Insider in 2017, which has had fans questioning, is he really like his "NCIS" character?
Mark Harmon surprised his cast mates with how different he is to Gibbs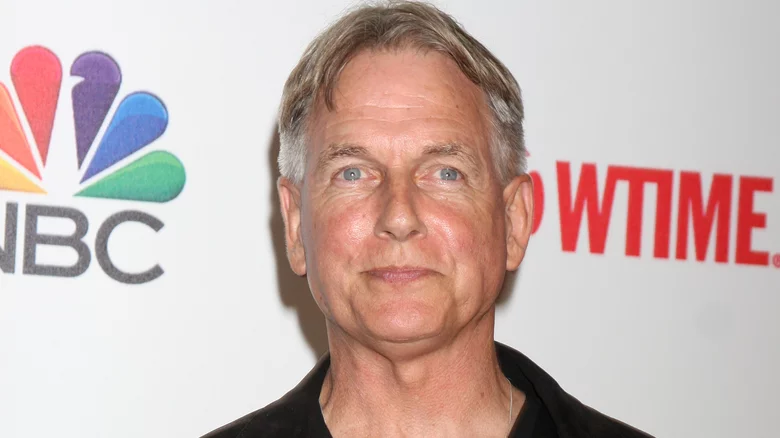 Kathy Hutchins/Shutterstock
Sorry, guys. But if you were hoping Leroy Jethro Gibbs' spirit lives through Mark Harmon in real life, you'll be pretty disappointed. It turns out Harmon has surprised his co-stars before with just how much he really is acting when he slips into his "NCIS" role, as Diona Reasonover (who plays Kasie Hines) revealed to Parade that she thinks, out of the whole cast, Harmon is the least like his character. "Mark is actually very different than the way you think he's going to be. You think he's going to be like Gibbs, kind of rough and tumble, and he's really a good-natured, salt-of-the-earth guy," she explained.
Because of that, it seems as though Harmon knows how to keep himself separate from his character, as he revealed there's someone else very close to the show who he thinks embodies the character better than he does. "I don't ever make the mistake of thinking that I am Gibbs. Don Bellisario is Gibbs in many ways," he told CBS (via Showbiz Cheat Sheet), referring to "NCIS"'s creator. "It's intriguing to me to not only have a writer/producer/creator/director who is creating that role, and creating the elements of that character, I feel gifted to be here and to be playing this guy," he said.
But don't think that just because Harmon and his character aren't exactly birds of a feather that they don't have a little in common.
Why Mark Harmon wanted to play Gibbs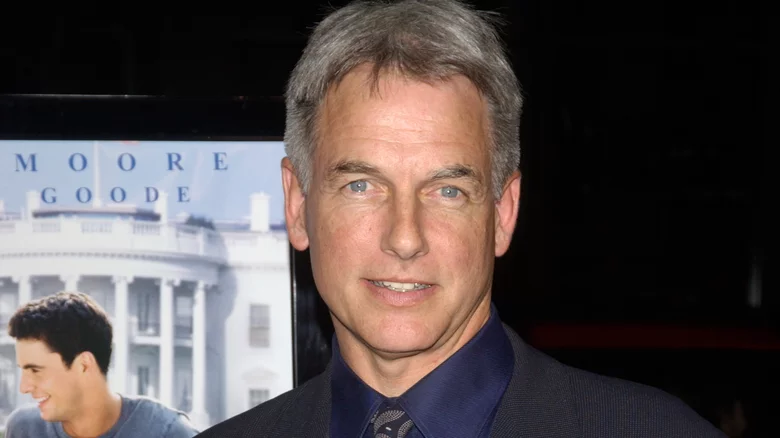 Featureflash Photo Agency/Shutterstock
Though Mark Harmon doesn't appear to embody a lot of Leroy Jethro Gibbs' qualities, there is something very sweet that the actor sees of himself in the character. It turns out that Gibbs' dad, Jackson Gibbs, is a pilot in the United States Army Air Force, just like Harmon's late dad, Tom Harmon (per Coffee or D1e).
As for what else attracted Harmon to the character he doesn't seem to have many personal connections to, he opened up to Larry King about the decision to take on the role and admitted he enjoyed playing someone so complex. "I've always said I like the underbelly parts of this character more than any of it. I like his flaws," he said on "Larry King Now" in 2014. He shared a similar sentiment with The TV Addict back in 2011, explaining a little more about why he chose to audition for "NCIS" way back when. "This role originally attracted me because it was about character and there was humor," he shared. "And yeah there was a case but the case wasn't what drove the series. And I think that's still true."