Yes! NCIS Season 20's Abby References Will Fix A Show Injustice
Since she left NCIS in 2018, there has been no mention of Abby Sciuto, the much-loved forensic scientist often seen sporting platform boots and ponytails, dancing in her lab, and guzzling Caf-Pow. With her Gothic fashion sense and hyperactive energy, Abby's eccentric nature made her a popular character on NCIS, and after appearing for 15 seasons, it was an injustice to not refer to her again — though NCIS season 20 may be fixing that.
Leroy Jethro Gibbs, played by Mark Harmon, was the lead character on NCIS until season 19, episode 4 when he decided to stay in Alaska after resolving a case. Harmon and Gibbs's exit from NCIS was the end of an era for the show, but he has since been referred to, at least. Showrunner Steven Binder said they looked for ways to involve Gibbs in the storylines, often in subtle ways. There was mention of the Leroy Jethro Gibbs Scholarship Fund, as well as a mentor nod in NCIS Hawai'i when it was revealed he had expressed interest in recruiting Agent Jane Tennant. She was given his business card with one of Gibbs' Rules written on the back: "Always be open to new ideas." Given the references to Gibbs after his departure, why not also mention Abby since the two characters shared an endearing bond?
On NCIS, Abby's departure was precipitated by an assassination attempt on her life in which her NCIS colleague Clayton Reeves saved her but lost his own life in the act of heroism. She was subsequently in a coma but would later help to solve the case NCIS style. Abby determined that she wanted to follow in Clayton's heroic footsteps and create a charity for homeless women. Co-showrunners Frank Cardea and George Schenck said, "For Abby's farewell, it was not only important that we pay tribute to this wonderful character, but that we give her a very special departure." This sentiment was not in keeping with the lack of Abby references in the show after she left, however. She did have a special departure, albeit abrupt, and the remark that paying a tribute to her wonderful character fell flat and silent once Abby was off NCIS.
Why Pauley Perrette's Abby Left NCIS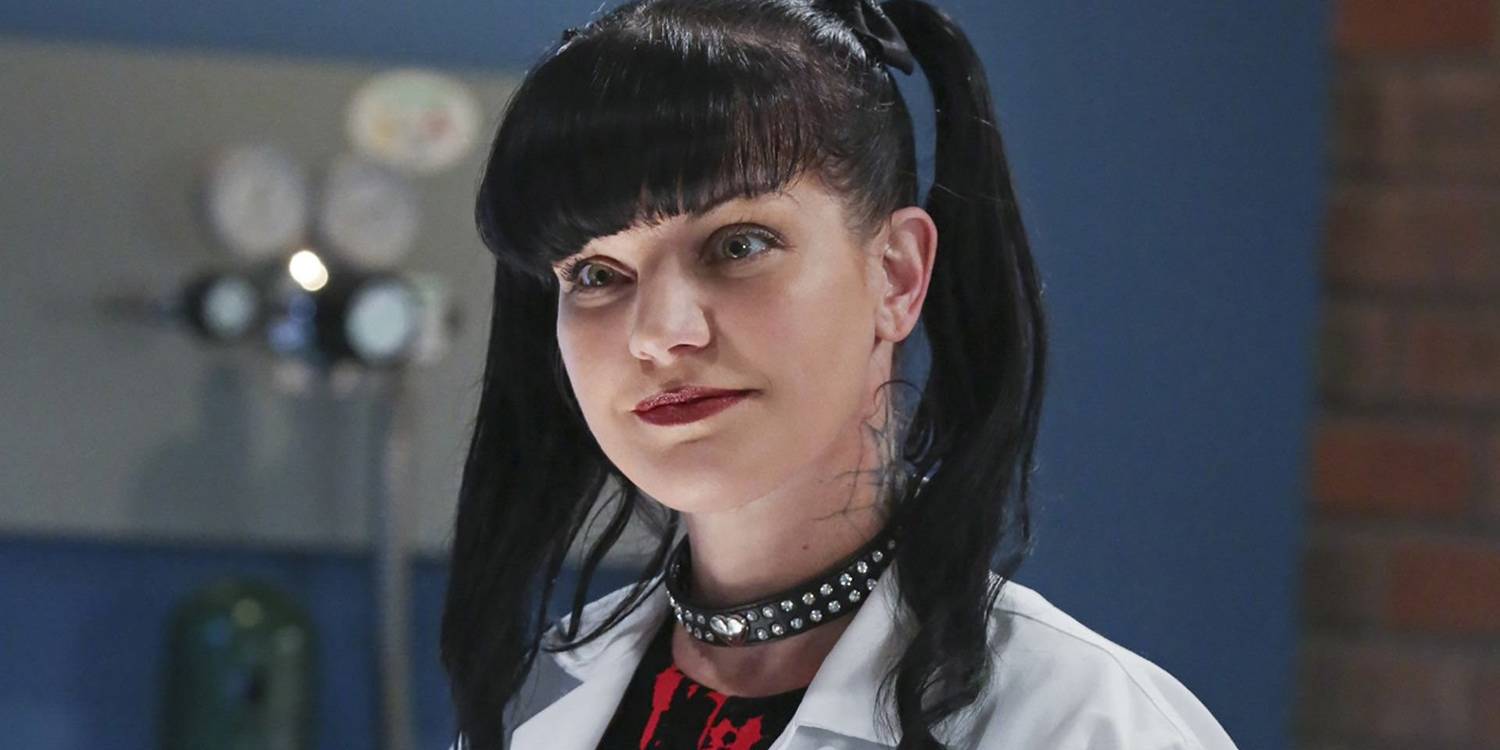 The circumstances of NCIS star Pauley Perrette leaving the show are still not clear. It has been written that she had a conflict with Mark Harmon, the actor who played Gibbs, and that it involved his dog being on set in 2016. Evidently, the dog seriously bit a crew member who required stitches. After leaving, Perrette tweeted that she was terrified of Harmon and would, under no circumstances, return to the show. There's no way to know what actually transpired, but it seemed evident that Harmon and Perrette had a falling out. In her exit scene, the team was gathered around, saying their goodbyes, but Gibbs was conspicuously absent. Abby's goodbye to Gibbs on NCIS was a heartfelt note left on his front door, somewhat impersonal given their relationship.
In an interview earlier this month, showrunner and producer of NCIS, Steven Binder, spoke about Abby Sciuto: "I want to start [mentioning] Abby's character as well. I'd like to start feeling her [presence] a little more. I thought we were a little remiss in not [doing that sooner], but there are so many moving parts…. But she is still out there fighting the good fight and watching us, and she is a part of us and we're a part of her." This was refreshing to hear, and there's hope that she would be remembered by mentions of her in the script.
Based on Binder's statements, it looks like Abby will be back on NCIS in spirit, like Gibbs has been. She's earned it. Regardless of the circumstances of her departure, she was well-liked with her NCIS team as well as fans of the show, and her quirky optimism has been missed. Acknowledging Abby, who was a key part of the NCIS fabric, would serve to give her the recognition she deserves.