Katrina Law's Biggest Challenge Filming NCIS Makes Total Sense
"NCIS" may change things up from time to time, but one thing that remains constant is that talented people are always filling out the roster. Of the many skilled players asked to stop Navy crime in every exciting entry, Katrina Law is arguably one of the finest choices to handle the challenges of joining a television powerhouse so late in the game.
There is no denying that Law is a seasoned actor with plenty of experience under her belt. The resilient star has had a prolific run on the small screen, lending her skills to several projects, including "Arrow," "Spartacus," and "DC's Legends of Tomorrow." Many fans would probably agree that Law rarely disappoints when she enters the frame, and her dedication to her craft over the years has undoubtedly resulted in some entertaining performances. And she shows little signs of slowing down, adding the very successful CBS series to her impressive list of credits as Special Agent Jessica Knight in June 2021 (via Deadline).
"NCIS" may always get snubbed by the Emmys, but it certainly gets plenty of attention from viewers. Variety reported that the long-running c***e drama was the most-watched scripted series of the 2021–2022 season. While Law recognizes the true reason behind the show's ongoing success, she also knows that many challenges come with putting a series like this together, some being more substantial than others.
Filiming NCIS is more challenging than it looks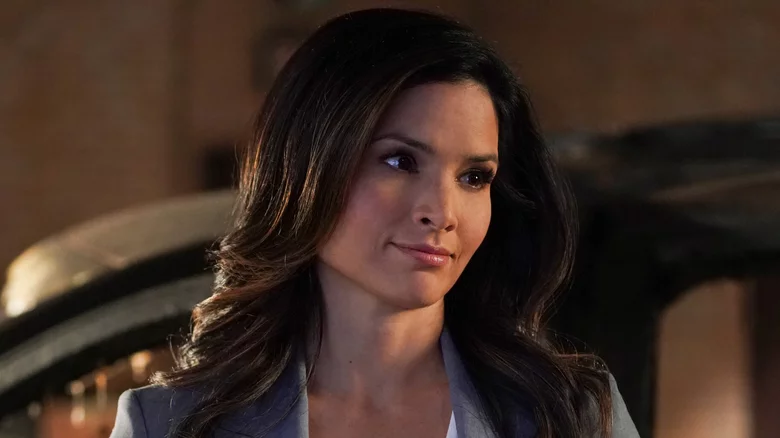 Sonja Flemming/CBS
In an interview with Starry Constellation Magazine, Katrina Law talked about what it takes to make "NCIS," citing the show's grueling 13-hour workdays. "Most people don't realize what a grind it is to shoot a network show that clocks in over twenty episodes in a season. That's like producing ten feature films in a year," she said. "Even [t]he Rock only manages two or three per year. It's a LOT of work for everyone involved, especially for the crew."
Every season, the cast and crew of the CBS series have their work cut out for them, but somehow, the skilled individuals involved have been able to pull it off consistently since 2003. And their efforts have yielded some impressive results. According to Paramount, "NCIS" brought in over 11 million viewers for Season 19, making it the #1 broadcast series while also having a massive impact on social media. Despite even big "NCIS" fans claiming they wouldn't be sad if the show finally ended, it continues to perform well overall. The hard work Katrina Law and everyone else puts into the show has ultimately paid off, and fans are most certainly grateful for all their efforts.