Brian Dietzen Addresses Pauley Perrette's Rumored Return To NCIS – Exclusive
When you think of "NCIS," you probably think of original cast members Mark Harmon, Michael Weatherly, and Pauley Perrette — all of whom are gone now.
Perrette, in particular, stood out in the cast as forensic scientist Abby Sciuto because of her unorthodox appearance, which included signature black pigtails, blunt bangs, and a gothic style of dressing. Despite her overly Goth look, Abby was generally hyperactive and enthusiastic about her job. Yet Perrette exited "NCIS" in Season 15.
During her time on the series, Abby often crossed paths with another longtime character, Dr. Jimmy Palmer, who has been portrayed by Brian Dietzen since Season 1. Together, the two helped solve c****s for the Naval Criminal Investigative Service alongside a crack team of special agents, including Supervisory Special Agent Leroy Jethro Gibbs (Harmon) and Senior Field Agent Anthony DiNozzo (Weatherly).
Over the course of working together for 15 seasons, Perrette and Dietzen became good friends off screen — and a recent Twitter photo of the two of them together had fans gossiping about whether Perrette might be returning to "NCIS" this season, which airs Monday nights on CBS. During an exclusive interview with Looper, Dietzen didn't shy away from addressing the rumor.
Perrette has no plans to come out of retirement for NCIS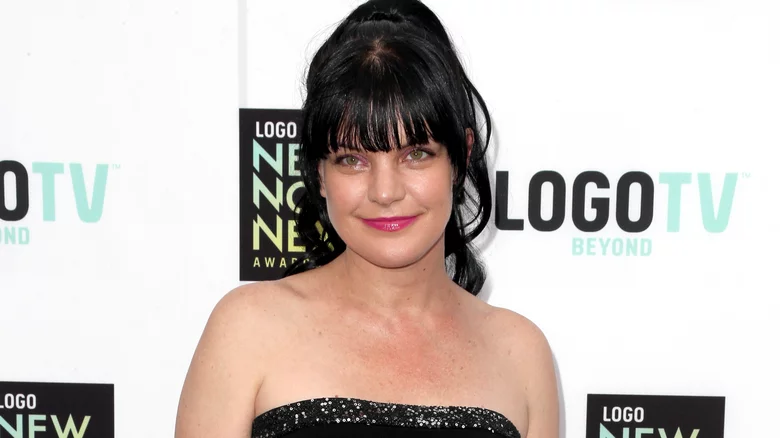 Frederick M. Brown/Getty Images
Since leaving "NCIS" in 2018, Pauley Perrette appeared on the short-lived CBS sitcom "Broke," which was canceled after 13 episodes in 2020. Soon after, she announced she was retiring from acting. But might she come out of retirement to return to "NCIS" in some capacity despite repeatedly denying past rumors?
"I have not heard that," Brian Dietzen told us. "I talked to her over the weekend, and I've not heard anything from her. I do know that in this new script I was just reading, there's mention of her character — not necessarily her, or anything like that. But that's the beautiful thing about the show. We can make mention of past characters that are no longer on the show and reference those people as you would a family member who no longer lives in the same house. You still talk about people. They're still in your heart. I love that there's a potential for that, but I haven't heard anything directly about her returning."
As for the Twitter photo that sent fans into a tizzy, there was no hidden message in it, according to Dietzen.
"That was one of those things where you work with someone for over a decade, so you're still going to hang out with them," he said. "You're still going to see them and go out for lunch here and there. I'm fortunate I get to still hang out with her and whatnot, but from everything she's told me, she's retired."
Season 20 of "NCIS" airs Mondays on CBS at 9 p.m. ET/PT and is available to stream live and on demand on Paramount+.