Is The National Park Service Investigative Department From NCIS Season 20 A Real Thing?
This week's "NCIS" episode saw the team investigating a slew of National Park killings. As Entertainment Weekly recaps, things get a bit awkward for the NCIS crew when a campsite m****r brings Agent Jessica Knight into contact with her massively muscular ex-boyfriend, Gage Winchester. Though Winchester tries to start things back up with Knight, she remains true to her current partner, Jimmy Palmer.
Winchester works for the National Parks Service as an investigative agent. Throughout the episode, he collaborates with the NCIS (Naval Criminal Investigative Service) to get to the bottom of what seems to be a m****r spree. After nearly getting mauled by a bear that's — no joke — absolutely blasted on cocaine, Winchester and company come to the conclusion that the m*****s were a consequence of drug running gone wrong. While some were hung up on the intoxicated bear bit, it's likely a few viewers wondered if there actually is such a thing as a "National Parks Investigative Service" — probably because they're hoping Gage Winchester and his rugged good looks will return in an "NPIS" spin-off.
America's parks are indeed staffed with investigators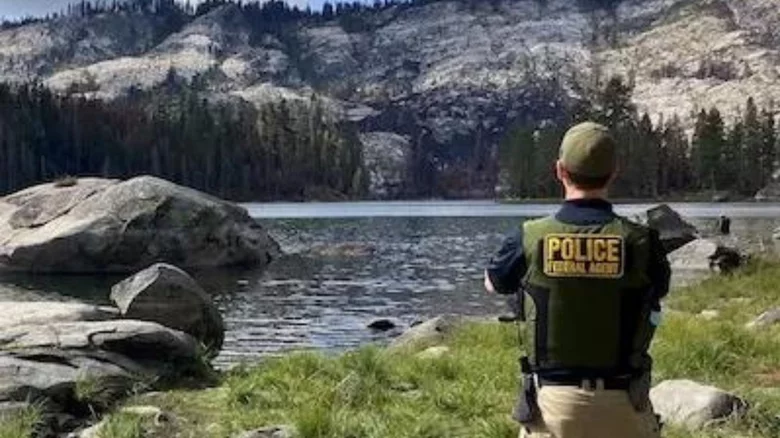 National Parks Services
The National Parks Service really does have an investigative arm, referred to as the Investigative Services Branch (ISB). As their website describes them, "The special agents of the National Park Service Investigative Services Branch (ISB) are a specialized and highly trained team of criminal investigators. They work year-round and around the clock to investigate complex, sensitive, and long-term cases for c****s throughout the national park system. ISB special agents are stationed across America's more than 420 national parks and report directly to NPS headquarters in Washington, D.C." Most recently, they investigated a string of a******s in Yosemite National Park (via NPS on Facebook).
Another recent — and very public — example of their investigative arm taking action was the tragic disappearance and d***h of Gabby Petito. The 22-year-old was first reported missing on September 11th, 2021, shortly after embarking on a "van-life" road trip with her boyfriend, Brian Laundrie (per CBS). Petito was last heard from near Grand Teton National Park in Wyoming, the same location where they found her vehicle. As a result, the National Parks ISB collaborated with local and federal law enforcement to post missing person notices, search the area, and update the public on developments in the case — including when they ultimately found her remains (via their Facebook page).