Why So Many Stars Left NCIS
No matter how you slice it, the hit CBS series NCIS has been a phenomenon ever since it first aired in 2003. The naval c***e drama has remained so popular around the globe, that the show's lead actor, Mark Harmon, once revealed a shocking story on The Queen Latifah Show in 2014: While attempting to take a break from the spotlight with an Austrian getaway, the TV star was recognized by many fans as he and his wife, actor Pamela Dawber, took a casual stroll around town — so much so that the duo even "stopped traffic in the street." Wow.
It goes to show that NCIS hasn't been dubbed the "most-watched drama in the world" for nothing. As a spinoff, NCIS has long surpassed its predecessor, JAG. With over 400 episodes under its belt, the series has found a way to stay engaging by enticing its viewership through its own spinoffs, as well as various cases and characters to whom fans build a connection.
But like many other long-running television shows, the team behind NCIS has added and subtracted actors over the years. At times, it can be a wonder as to why some stars would say goodbye to their gigs on the critically acclaimed series. These are the reasons why so many stars left NCIS.
Pauley Perrette was done with behind-the-scenes conflict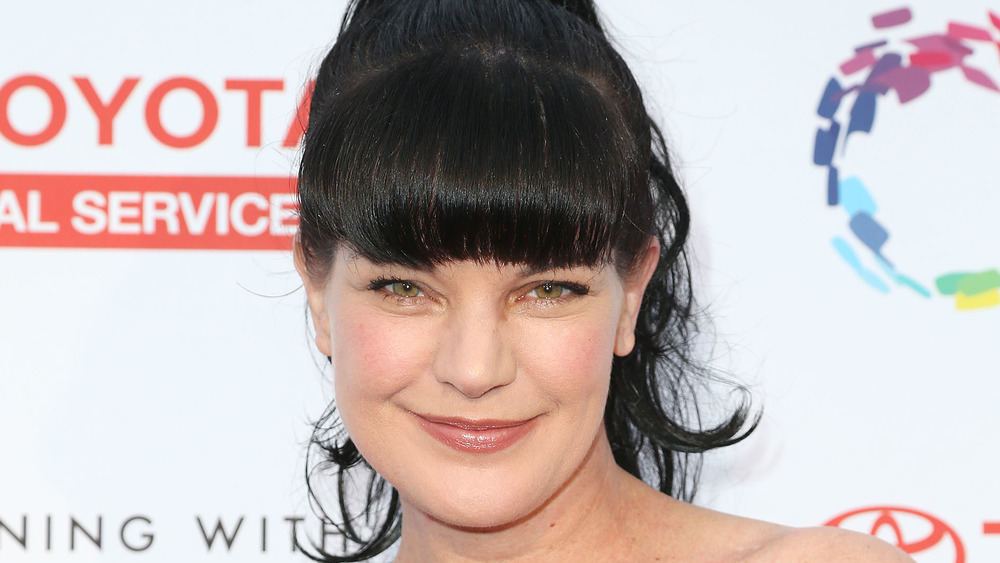 Pauley Perrette smiling
Frederick M. Brown/Getty Images
When Pauley Perrette told ET Canada in 2018 that viewers haven't seen "a character like Abby on television," she wasn't kidding. Perrette played the gothic forensic scientist Abigail Sciuto on NCIS for the series' first 15 seasons before her shocking exit. As revealed to CBS Sunday Morning, the three-time People's Choice Awards nominee wanted a break and didn't like the fame that came along with the role, labeling it "dehumanizing."
Apparently, there was a lot going on behind the scenes. As The Wrap reported, after Mark Harmon's dog bit a crew member in 2016, his relationship with Perrette soured. Over the years, Perrette tweeted a number of accusations regarding her time on the show, and in June 2019, TMZ reported she alleged Harmon "body checked her on set in 2017." That same month, she tweeted, "I am terrified of Harmon and him a******g me. I have nightmares about it." According to TV Guide, when asked about the allegations at the 2019 TCAs, CBS President of Entertainment Kelly Kahl told reporters, "We immediately investigated it and we resolved it to everyone's satisfaction."
In July 2020, Perrette fired off numerous tweets backing a Vanity Fair article that exposed CBS showrunner Peter Lenkov, who was sacked due to misconduct. Perrette tweeted about the "great reporting" and went on to add that she testified that she heard "racist," "misogynistic," and "homophobic" slurs on set that was "hurtful." She continued, "And y'all wondered why I quit? Those producers are still there. All of them. Including HIM."
Michael Weatherly left NCIS to play other characters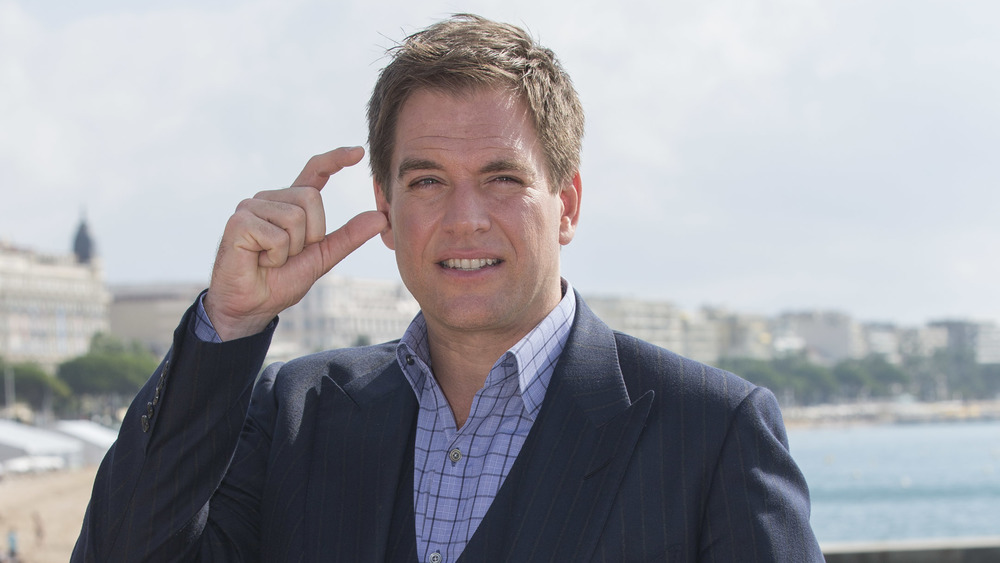 Michael Weatherly standing
Didier Baverel/Getty Images
For 13 seasons, Michael Weatherly assumed the role of special agent Anthony "Tony" DiNozzo on NCIS. In January 2016, Weatherly announced on Twitter that he'd be retiring from the "wonderful, quixotic character." He expressed his gratitude for being a part of NCIS, tweeting, "I will miss the amazing crew & cast, who are like family to me, & to the fans all over the world – THANK YOU, it's been a fantastic ride!"
Ahead of Weatherly's final episode on NCIS that spring, he told Live with Kelly he wanted to play other characters and the "writing was kind of on the wall" that it was time to leave. Three months later, Weatherly bluntly told reporters at Television Critics Association's summer press tour (via The Hollywood Reporter) he was "burnt out" and "ready for a new challenge."
Weatherly went on to star as the title character in CBS drama series Bull, which began fall 2016. He was accused of sexual harassment by Bull co-star Eliza Dushku, the latter of whom was cut from the series. As The New York Times reported, the network paid Dushku $9.5 million as a settlement. In a statement provided to The New York Times, Weatherly wrote, "After reflecting on this further, I better understand that what I said was both not funny and not appropriate and I am sorry and regret the pain this caused Eliza."
Sasha Alexander called the time commitment 'hard core'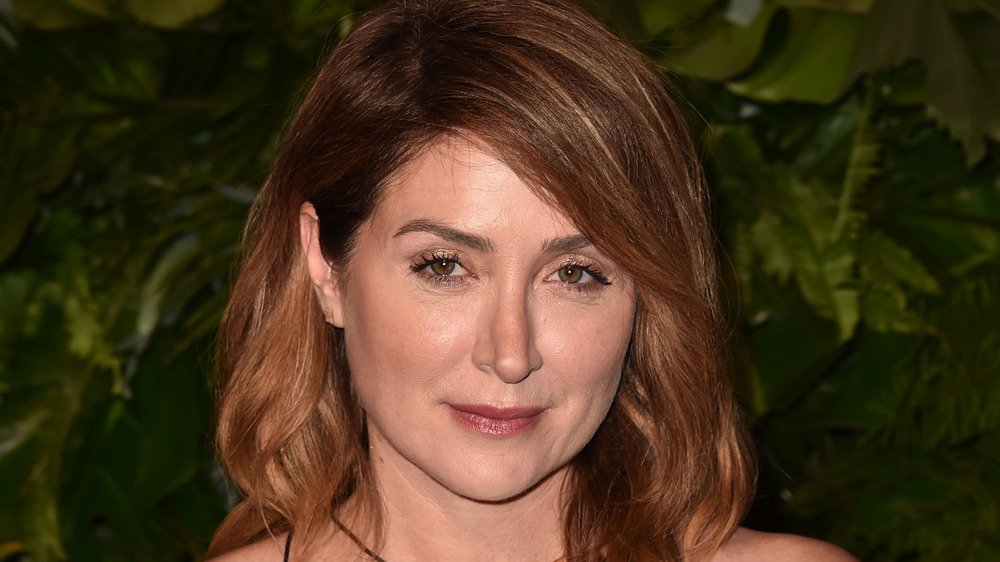 Sasha Alexander looks ahead
Alberto E. Rodriguez/Getty Images
Through the first two seasons of NCIS Sasha Alexander was secret service agent Caitlin "Kate" Todd. Alexander starred in back-to-back 24-episode seasons before her character was k****d off in the Season 2 finale.
In 2012, Alexander explained to TV Guide she was feeling overwhelmed with the pace of working "10½ months a year, 17 hours a day." She called it "hard core." The creator behind the c***e drama, Don Bellisario, recalled to Chicago Tribune in 2005, that Alexander had "tears in her eyes" and told him that she "just can't work this hard." Bellisario convinced the brass at CBS to let Alexander out of her contract, telling them, "You don't want to force someone to work when she says this is not what she expected it to be."
Ultimately, the series dropped an unexpected bombshell in the finale, which NCIS loves to do, and Alexander went on to star in Rizzoli & Isles for seven seasons, in addition to being a recurring guest star on Shameless. It looks like k*****g off Special Agent Todd was a win-win for both parties.
Lauren Holly wasn't happy that the creator was 'forced out'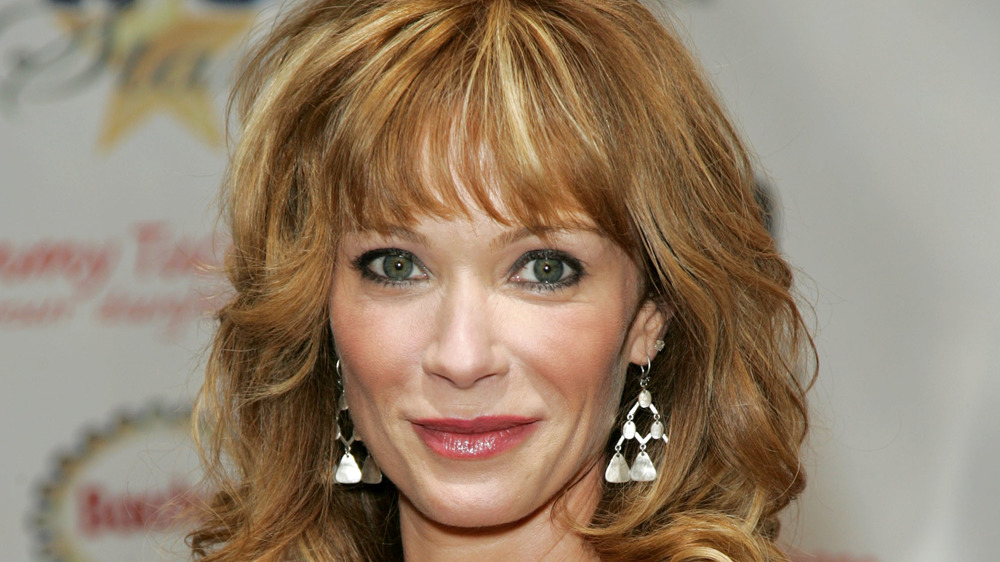 Lauren Holly smiling
Neilson Barnard/Getty Images
The fictional character Jennifer "Jenny" Shepard was introduced on NCIS in 2005 as the director of the titled agency. She was played by Lauren Holly, who became a series regular from seasons three through five before her departure was announced in 2008.
At the time, Holly explained on her website (via NCISfanatic) her character was originally intended to be a "guest-starring arc" for "about six episodes." Instead, they brought her on as a regular and stuck around for multiple seasons. The Any Given Sunday actor enjoyed playing a "minor character" as it allowed her to spend time with her family, however, as the show progressed she "got bored" with her character. There was also a situation that may not have sat well with her. According to a 2007 report from TV Guide, NCIS star Mark Harmon and showrunner Don Bellisario butted heads and, ultimately, the latter left. Holly wrote she "was saddened that Don Bellisario was forced out" and "missed him a lot."
Furthermore, in 2020, Holly did back NCIS alum Pauley Perrette's tweets regarding a Vanity Fair article about the toxic culture within the CBS HR department. In one tweet, Perrette wrote, "Some words were EXACTLY what I and SO MANY went to @CBS #HR about THAT OTHER GUY'S a***e for over a decade y'all STILL support him on my old show." Holly quote-tweeted this post, writing, "…waiting." This makes us wonder whether or not foul play on set also led to Holly's decision to leave.
Cote de Pablo said she 'didn't really have an option'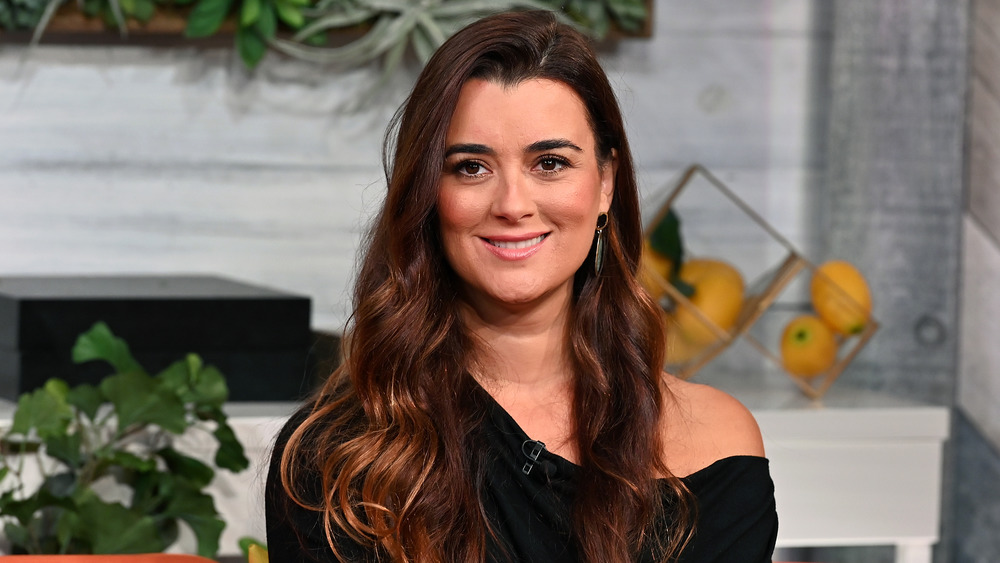 Cote de Pablo sitting
Slaven Vlasic/Getty Images
Cote de Pablo was a regular cast member on NCIS for eight seasons playing Ziva David. Before her big return on the Season 16 finale and four episodes into Season 17, Ms. de Pablo told KTLA 5 in 2019, "The fans have been waiting for this. I think there's a part of my heart that's been waiting for this." So why did she leave in the first place?
That year, Ms. de Pablo told USA Today, she was "not ready to talk about" what transpired that led to her character being written off as a regular in 2013. She further revealed that "someday" she would tell the full story, and added, "I didn't leave because I wanted to go or because I was ready or because I was tired. I didn't really have an option." She told ET Canada that being away from the show did help her "rekindle" relationships in her personal life with the extra time on her hands.
While it appears she was forced out of the series, Ms. de Pablo has remained on good terms with the cast and crew who loved when she returned to play her iconic character Ziva, once more. All things point that her original departure may lean more towards it being due to a creative decision rather than any sort of foul play behind the scenes. The series certainly has left the door open for Ziva to potentially make another appearance down the road.
Jennifer Esposito was a temp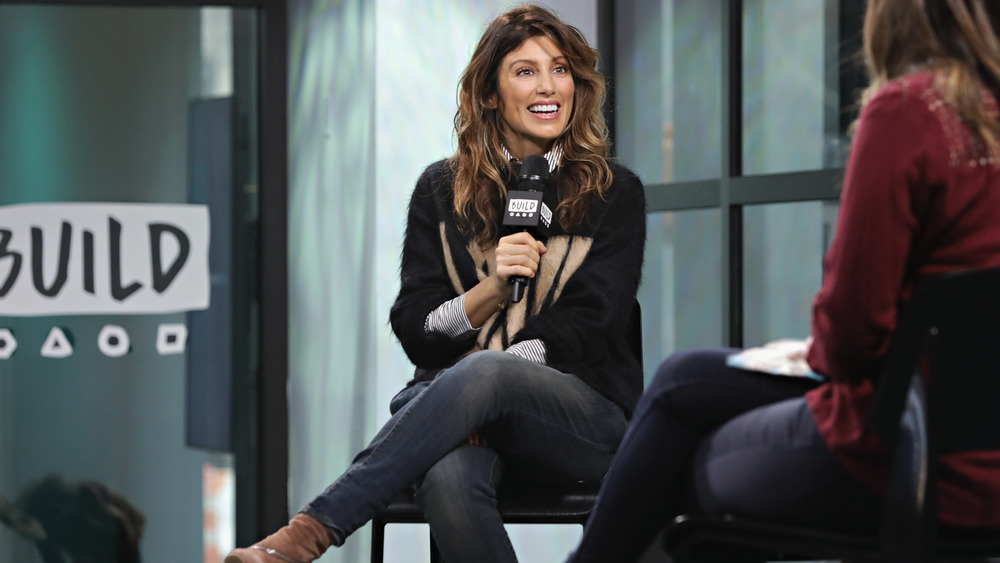 Jennifer Esposito sitting
Cindy Ord/Getty Images
Jennifer Esposito joined the Season 14 cast of NCIS, in 2016, as Alex Quinn for 24 episodes. In the spring of 2017, the show wrote off Quinn in the season finale. Afterward, folks dredged up Esposito's past—when she fell down on the set of CBS's Blue Bloods due to Celiac disease—with rumors swirling around that her health was the reason she was one and done on NCIS.
The Crash actor was quick to shut down those rumors on Twitter, writing, "No i am not ill." She explained she "was not meant" to be on the show long term and enjoyed her time there as she "Met some great new friends." During her past stint on Blue Bloods she was written off after 46 episodes, with the network telling Deadline in 2012, "Jennifer has informed us that she is only available to work on a very limited part-time schedule." They added, since Esposito was "unable to perform the demands of her role" they "regretfully" had her character placed "on a leave of absence." Esposito did reveal to Dr. Drew the series had her work more hours than what she originally committed to.
When Esposito joined NCIS it seemed that she made amends with the network and they ensured they did right by Esposito. In turn, the short term agreement kept things fresh for the long-running drama and boosted interest as it was the season coming off of Michael Weatherly's exit.
Duane Henry was a casualty in the writing room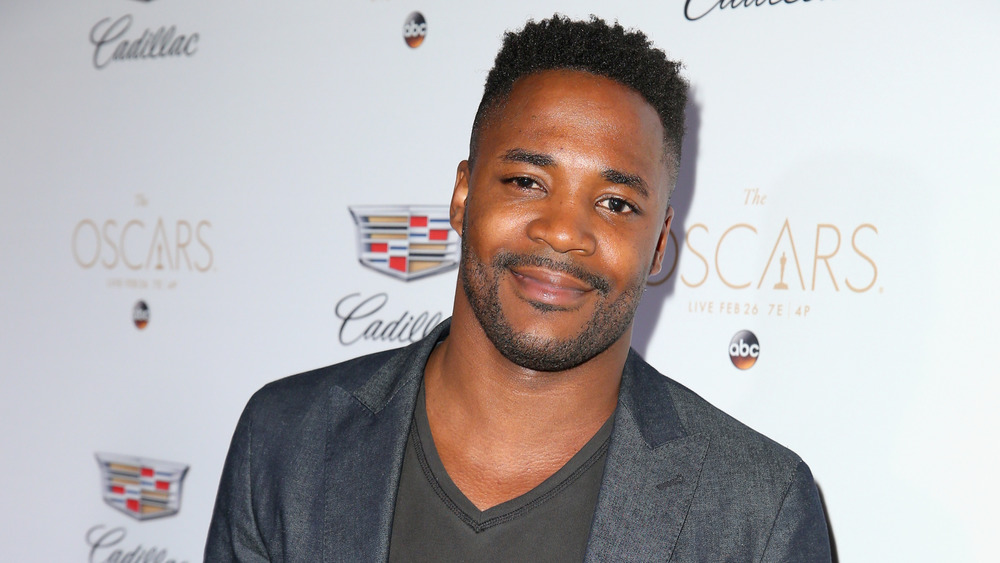 Duane Henry smiling
Joe Scarnici/Getty Images
Introduced to the NCIS universe in Season 13's final two episodes, Duane Henry played Clayton Reeves as a series regular on the following two seasons. Near the end of Season 15, Reeves gets k****d off the show.
In 2018, Henry revealed to TVLine that his character was the creation of former showrunner Gary Glasberg, who d13d in 2016. He recalled then wondering, "What's going to happen now with the character [Reeves]?" He went on to note that because of the "you never know" nature of the industry, he's "always prepared for everything." Perhaps the two years felt like a bonus as Henry told CBS he was grateful for his character's exit to come in "historic" fashion and echoed similar sentiments on social media. Henry posted a heartfelt message on social media, mentioning that leaving the show was one of the "toughest things [he's] ever had to deal with" because he liked the character along with the "great cast and incredible crew." He stated the entire team at NCIS was a pleasure to work with during a tumultuous time in his personal life. As he told TVLine, his character sacrificing his life for Abby (Pauley Perrette) was an honor as Perrette took him in when he was homeless during the production of NCIS.
All in all, Henry left on good terms and was happy the writers gave his character a heroic conclusion.
Adam Jamal Craig was k****d off NCIS: Los Angeles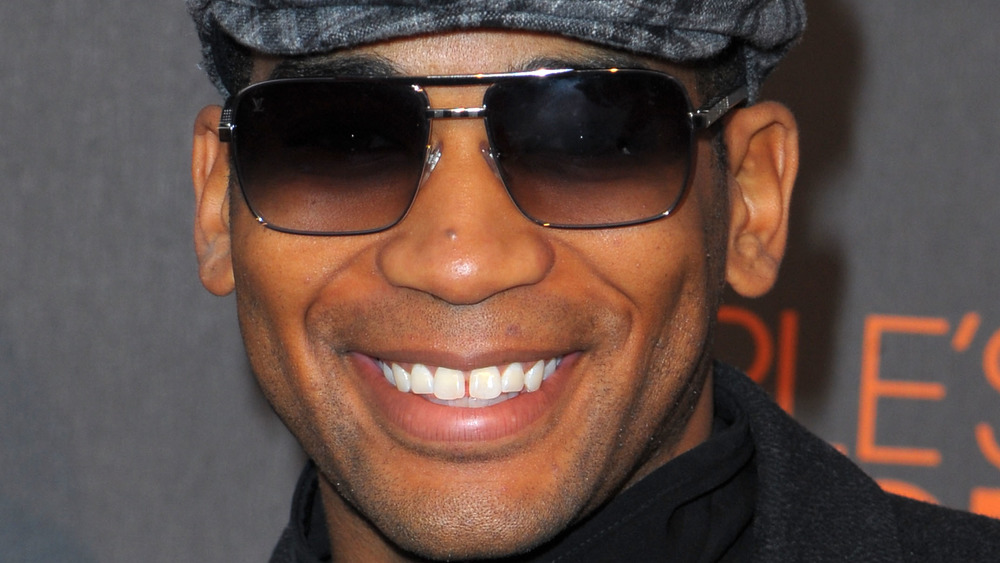 Adam Jamal Craig smiling
Jason Merritt/term/Getty Images
When the NCIS: Los Angeles spinoff premiered in 2009, Adam Jamal Craig was in the show's opening title sequence. He then played a series regular named Dominic "Dom" Vail. The character appeared in the series first 13 episodes before getting abducted, which took the character on a hiatus.
In January 2010, executive producer Shane Brennan told Entertainment Weekly he wanted to send a message that no one is safe and admitted he likes "playing with the audience's expectations." Like the show's audience, it turns out cast members were also on their heels as series regular Daniella Rush told TV Guide that season, "For [the cast], it can be a little scary here and there." But it definitely stings when the actor plays the character that takes the hit, as Craig told Entertainment Weekly, "I had big hopes for Agent Vail, so, naturally, it took me by surprise. But I have complete trust and respect in Shane's vision for the characters and the world he created."
The character was gone for months before finally reappearing on the show. During Vail's absence, Marty Deeks (played by Eric Christian Olsen) was introduced. The character appeared on back-to-back Season 1 episodes before becoming Vail's permanent replacement at the start of Season 2. Craig reprised his character once more in the 21st episode of Season 1 titled "Found" only to be k****d off before the episode's conclusion.
Muse Watson was a sacrifice for ratings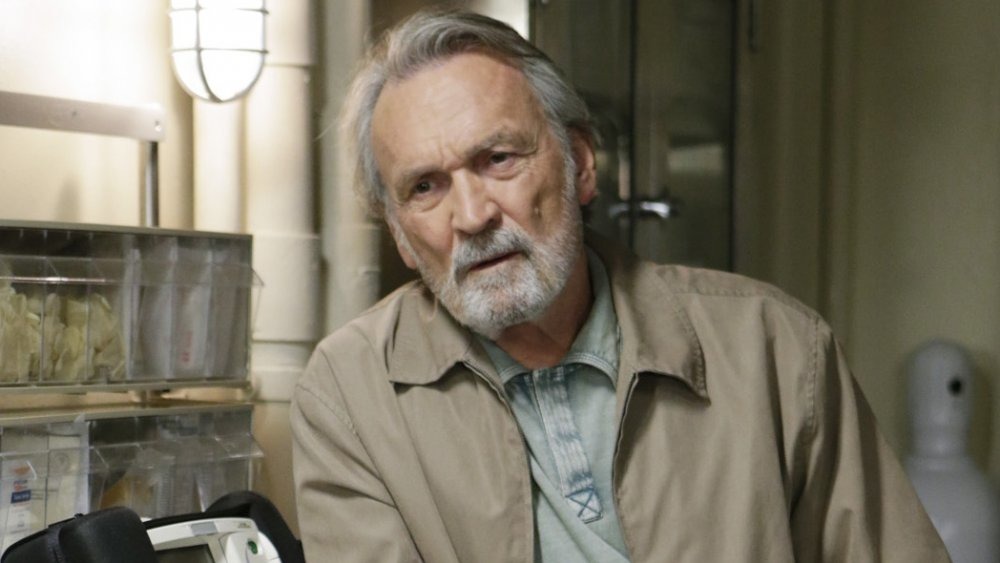 Muse Watson sitting
CBS All Access
Muse Watson has been a recurring guest star on NCIS since 2006. The Louisiana native assumed the role of Mike Franks, a character who meets his demise in Season 8.
In 2011, NCIS's then-executive producer Gary Glasberg explained that k*****g off Watson's character was difficult, telling Entertainment Weekly, "We love Muse Watson, we love the character, their relationship is very special and unique." A year later, a NCIS fan asked Watson why he left the show and Watson tweeted back, "Because they wrote that i got stabbed by ONE young man with a scapple," and in good fun added, "LOL ..and yes i was packin." Mix Watson's humorous tone, in regards to his exit, and Glasberg's affection for Watson, and it turns out Franks being stabbed to d***h was for the sake of the show's shock value.
Watson's exit was on good terms, so good, that despite being k****d off, Watson has reprised his role on the CBS hit as an angel and in flashback sequences.
Pancho Demmings' character was put on an indefinite hold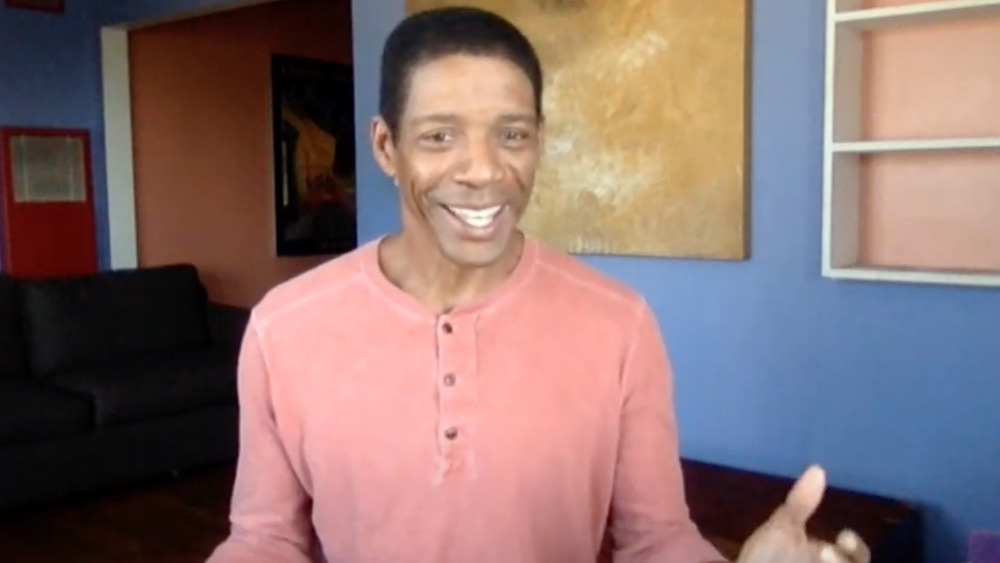 Pancho Demmings in an interview
YouTube
Pancho Demmings played Gerald Jackson on NCIS for 15 episodes. The character gets kidnapped in the Season 3 premiere and makes a return in the following episode where he told his comrades what happened. However, after the two-part premiere Jackson's storyline has yet to be revisited.
The abandoned storyline is one of NCIS's biggest unanswered questions that has fans wondering what happened to Jackson. Ask Demmings, and it looks like fans are in the same boat with Demmings when it comes to this mystery. In 2020, Demmings told Showbiz Cheat Sheet that his character was put on "hiatus" after his 13-episode run in Season 1. He further added, "Initially, I think they were looking at extending my storyline," when the show brought his character back in Season 3 after not appearing in Season 2. Demmings noted otherwise when his brief resurgence ended after his two-episode arc in Season 3. "I guess they ended up choosing to go in another direction," he said.
Demmings expressed his exit was certainly nothing he asked for and even told the outlet he would still be willing to reprise his character to provide "closure" to Jackson's storyline. Understanding he may never reprise his role is something he's okay with, saying this is "part of the business" and added, "Sometimes that's just what happens as a result of different storylines developing on whatever show you're part of."
Allegations of sexism surfaced after Zoe McLellan's exit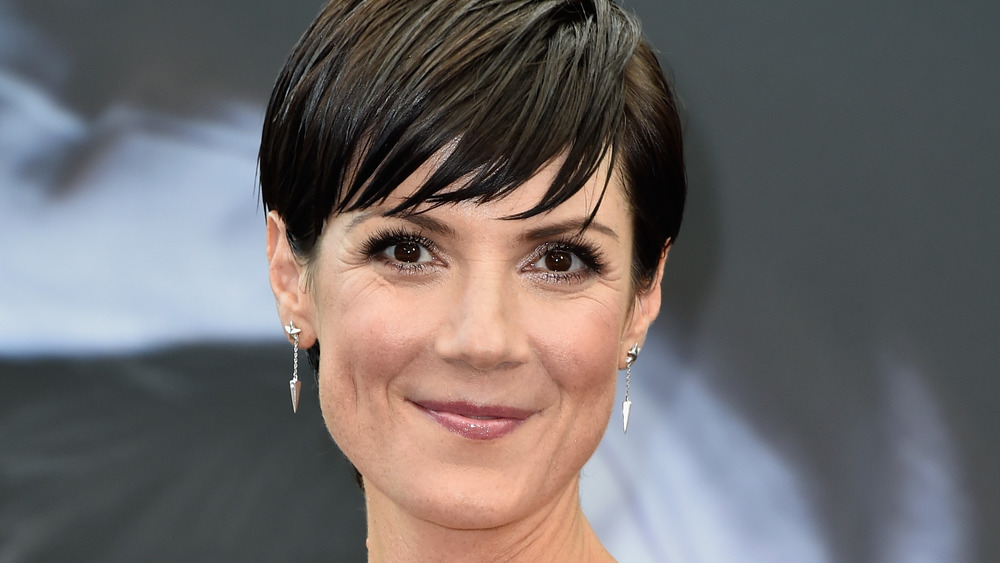 Zoe McLellan smiling
Pascal Le Segretain/Getty Images
Zoe McLellan was introduced as special agent Meredith "Merri" Brody on Season 11 of NCIS in 2014. Later that year, she was a series regular for the then-new NCIS: New Orleans spinoff. There, she was a lead actor for two seasons before getting the boot in 2016.
Ahead of the show's third season, TVLine reported McLellan wouldn't be returning to reprise her role due to "a creative decision." As the situation unfolded, it turned out this decision involved some controversy. In 2017, Variety reported there were allegations that then-NCIS: New Orleans showrunner Brad Kern, who took over the role in January 2016, mistreated female colleagues. Sources told the outlet Kern was behind the firing of McLellan. CBS did fire Kern in 2018, as reported by The Hollywood Reporter. In 2019, the series original showrunner Jeffrey Lieber admitted to Vulture he received a "great deal of pressure" to fire McLellan during his stint in 2014 and 2015. After constantly fighting to keep McLellan using audience feedback and test scores to prove she was well-received, Lieber revealed a higher up allegedly informed him that CBS chairman Leslie Moonves apparently wanted her gone because he "didn't find her 'f***able' enough, and that he had felt that way from day one."
McLellan has yet to comment on the allegations, however, she has stayed busy working on other projects. She landed a recurring guest star role on Suits, and joined the Season 2 cast of Designated Survivor in 2017.
Lucas Black had to prioritize his priorities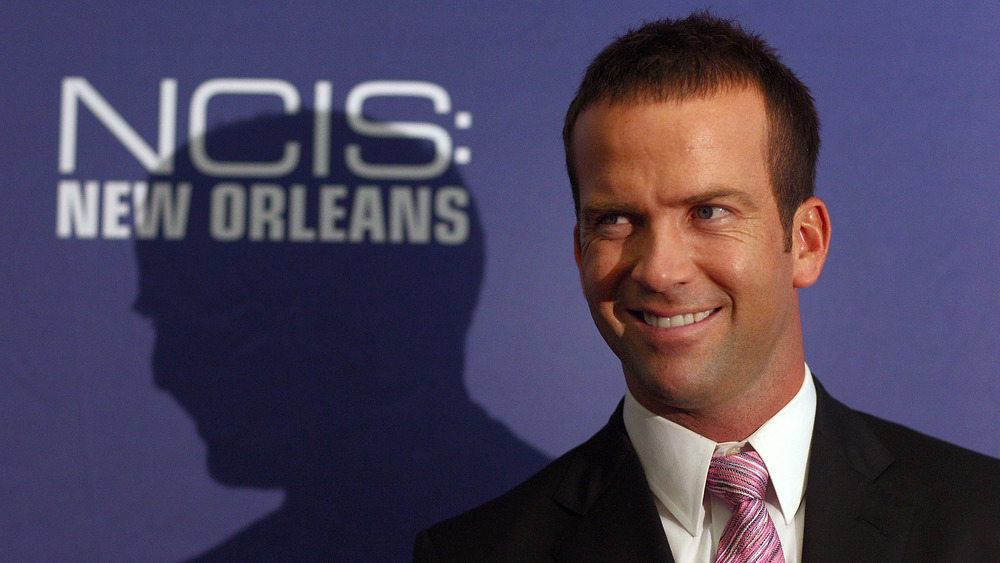 Lucas Black smiling
Marianna Massey/Getty Images
Lucas Black was introduced as special agent Christopher LaSalle on a Season 11 episode of NCIS before starring in the spinoff series NCIS: New Orleans. Through 142 episodes he was a cast member until early Season 6 when his character was k****d off. So why did the fan favorite character leave?
The Fast & the Furious: Tokyo Drift star said the series "exceeded [his] expectations," however, the time commitment was something he wanted a break from. "This job isn't easy for me," Black said, adding he "sacrificed" his personal life and by leaving the show he could "focus on those priorities." In an Instagram video, Black thanked his fans and signed off saying it was an "honor" playing LaSalle. His co-star Daryl "Chill" Mitchell explained he felt bittersweet about Black's departure but was "happy" for Black knowing he has been in the industry as a child actor. Mitchell recalled telling Black, "Dude, you deserve it."
Unlike the bleak demise of LaSalle, all signs suggest that Black's exit was on good terms.