Daniela Ruah in Bathing Suit Says "Sweata Weatha, Where Are Ya???"
Daniela Ruah is one of the stars of CBS' hit series, NCIS: Los Angeles. The new season just premiered on Sunday. Ruah just shared a new stunning photo on her Instagram. In it, she posed by a small farm with pumpkins surrounding her. However, Ruah opted for summer attire in the photo, posing in a green patterned bikini. She lampshaded this in the caption, writing, "When it's Fall but it's also LA.. Pumpkins & Bikinis. Sweata weatha, where are ya???" How does she stay so fit? Read on to see 5 ways Daniela Ruah stays in shape and the photos that prove they work—and to get beach-ready yourself, don't miss these essential 30 Best-Ever Celebrity Bathing Suit Photos!
She Dances

In addition to being an actress, Ruah is an avid dancer. She has a large dance background, even competing on the Portuguese version of Dancing With The Stars. Ruah got to show off her ballroom skills in an episode of NCIS: LA. She opened up about filming the episode to Parade. "They did know that I had participated in Dancing with the Stars in Portugal, but I don't know if that was the reason they necessarily wrote it in. They know I love dance, regardless of my participation in Dancing with the Stars, I have a dance background. I majored in dance in college."
She Does Cardio
Rodin Eckenroth/FilmMagic
During the pandemic, Ruah made sure to keep her fitness regime intact. She wrote about some of her favorite workouts in this Instagram video. In the caption, Ruah revealed that she does a lot of cardio exercises. "Started with a 5k stationary bike and then ran 1 mile at the end," she says. Cardio is important for heart health, endurance, and blood flow.
She Works Out At Home

Ruah makes sure to work out at home. She revealed what she did to stay in shape during the pandemic in her Instagram video. In it, she is seen doing different workouts with one of her children in her arms. Ruah is seen doing squats, wall sits, and crunches. She captioned the post, "Just a few of the exercises from today's home workout!"
She Paddleboards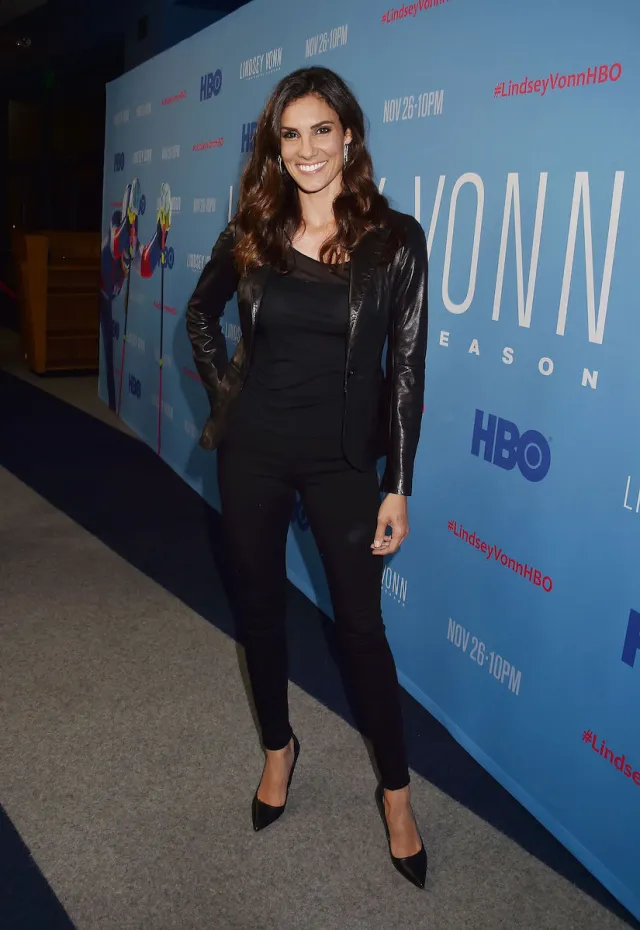 FilmMagic/FilmMagic
Ruah does a lot of different activities with her family. One thing she likes to do is go paddle boarding with them. She shared this photo on Instagram of her and her family enjoying a day at the lake. In it, Ruah and her sun stood on a board in the water. Ruah captioned the post, "So far so good."
She Speaks Out

Ruah isn't afraid to speak out for things that she believes in. After Roe v. Wade was overturned in June, she shared this post on Instagram voicing her disapproval. She wrote, "I can't even breathe as I read this. I want to cry in sadness and scream in anger. Scream because someone else thinks they have a say over my body or another woman's. Cry for every young woman, rap3d, a****d and impregnated against her will, who will have to live with the consequences forever because a stranger said she should. A … piece of steel has more rights than I do. This is an incredibly sad day. My stomach churns with revolt at what this country has become."