The True Story of Pauley Perrette and Mark Harmon's Relationship
The likelihood of cast members leaving any long-running television series is a catch-22. With each new season of "Grey's Anatomy," for example, we learn of another long-running character departing. Meanwhile, "Cr1minal Minds" lost several cast members over the course of its 15-season run. Over the course of 20 years, "Law & Order" featured a revolving door of detectives and prosecutors. The majority of actors left because they wanted to pursue new roles and opportunities.
This appeared to be the case when Pauley Perrette announced her departure from the CBS procedural "NCIS" after 15 years. The truth, however, eventually emerged — revealing a much darker reason for her departure.
Perrette was one of the original cast members of "NCIS," playing Abby Sciuto, a forensic scientist known as much for her gothic style and interest in the supernatural as for her skills in the lab. Fans developed a strong attachment to the character over the years, which is why many viewers were disappointed when Perrette announced her departure from the series. In a 2017 tweet, the actor confirmed the rumored departure ahead of the series' 15th season. Though she did not give a reason, most assumed her departure was amicable.
However, Perrette used Twitter shortly before the Season 15 finale to reveal the true reason.
Pauley Perrette was afraid of Mark Harmon after a dog att4ck.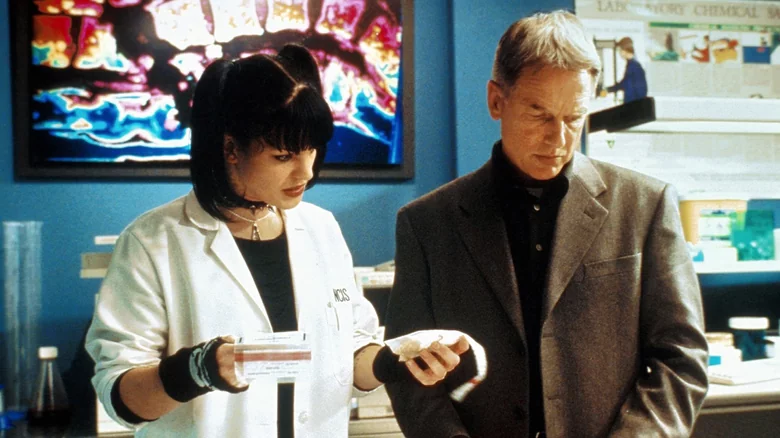 Pauley Perrette explained in a series of tweets in May 2018 that she was speaking out because tabloids were spreading false information about her departure from the show. She went on to say that she initially chose to remain silent in order to protect the crew and other colleagues, but that a "very rich, very powerful publicity machine'" was forcing her silence. Perrette claimed in another tweet that she was a v1ctim of bullying and multiple physical assaults while on the show.
According to The Wrap, the situation appears to involve "NCIS" lead actor and executive producer Mark Harmon and his dog. Harmon brought his dog to work, according to the report, and the dog bit a crew member, who required 15 stitches. Despite the incident, Harmon continued to bring the dog to work, which irritated Perrette and the other "NCIS" team members. When Perrette raised the issue with CBS executives, the decision was made to ban Harmon's dog from the set, causing a major schism between the two actors.
Perrette told her Twitter followers in June 2019 that she would never return to the show because she was afraid of Harmon att4cking her. The fear and bad blood were apparently so intense that Perrette and Harmon filmed no scenes together for the rest of her time on the show, even during her final episode (via The Wrap).