Scott Bakula Took 15 Years to Propose to 'NCIS' Co-star after His 1st Marriage Ended Due to Work
Scott Bakula's career skyrocketed after starring in "Quantum Leap." However, his fame and success came at the price of his marriage. After his first divorce, he promised to do better with his family. Here's a look at how he is handling his career and family.
American Actor and Movie Director Scott Bakula has enjoyed a stellar career in Hollywood. He has made a name for himself with his top-notch deliverance of movie roles and his zeal to remain relevant despite being 67 years old.
For his impact in the movie industry, the icon has received accolades and honors, an Emmy Award nomination, and a Golden Globe Award. Besides being famous for appearing on the big screen, Bakula has made the headlines for reasons about his love life.
The actor has been married twice, and his second marriage was to co-movie star Chelsea Field. Here are some interesting facts regarding the director's marriages.
SCOTT BAKULA AND KRISTA NEUMANN
Scott Bakula's acting career has lasted for more than forty years. Apart from his role as Special Agent Dwayne Cassius "King" Pride on "NCIS: New Orleans," he is also known for his roles as Sam Beckett in "Quantum Leap" and as Captain Jonathan Archer in "Star Trek: Enterprise."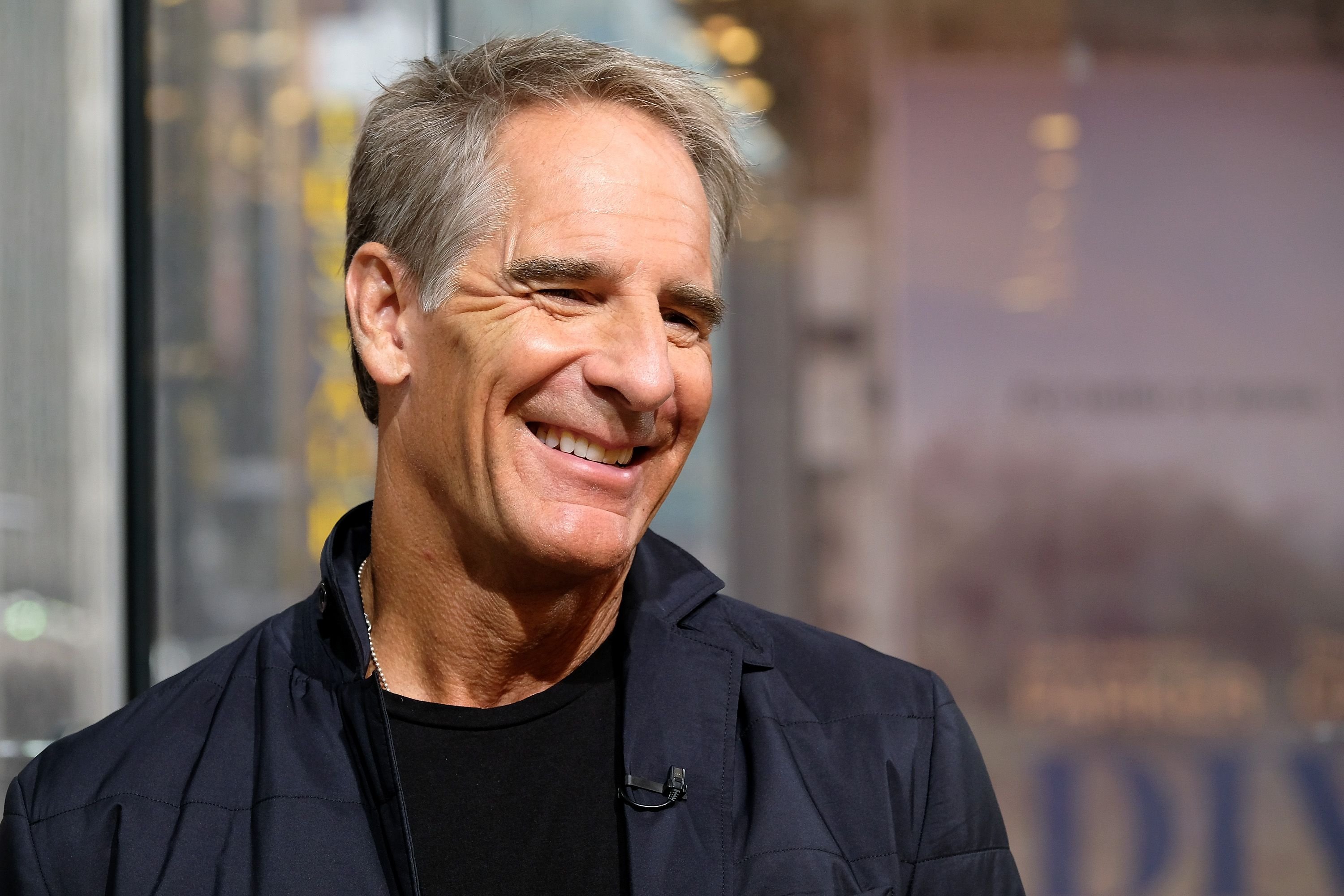 Scott Bakula visits "Extra" at their New York studios at H&M in Times Square on September 19, 2016. | Photo: Getty Images
However, the star's career started on Broadway musicals, where he met his first wife and Actress, Krista Neumann. They got married in 1981, and Neumann was at Bakula's side while he went from stage prodigy to sci-fi star.
Soon, the couple welcomed two children — Chelsy and Cody. Sadly, the director's newfound success and hectic schedule took a toll on his family life.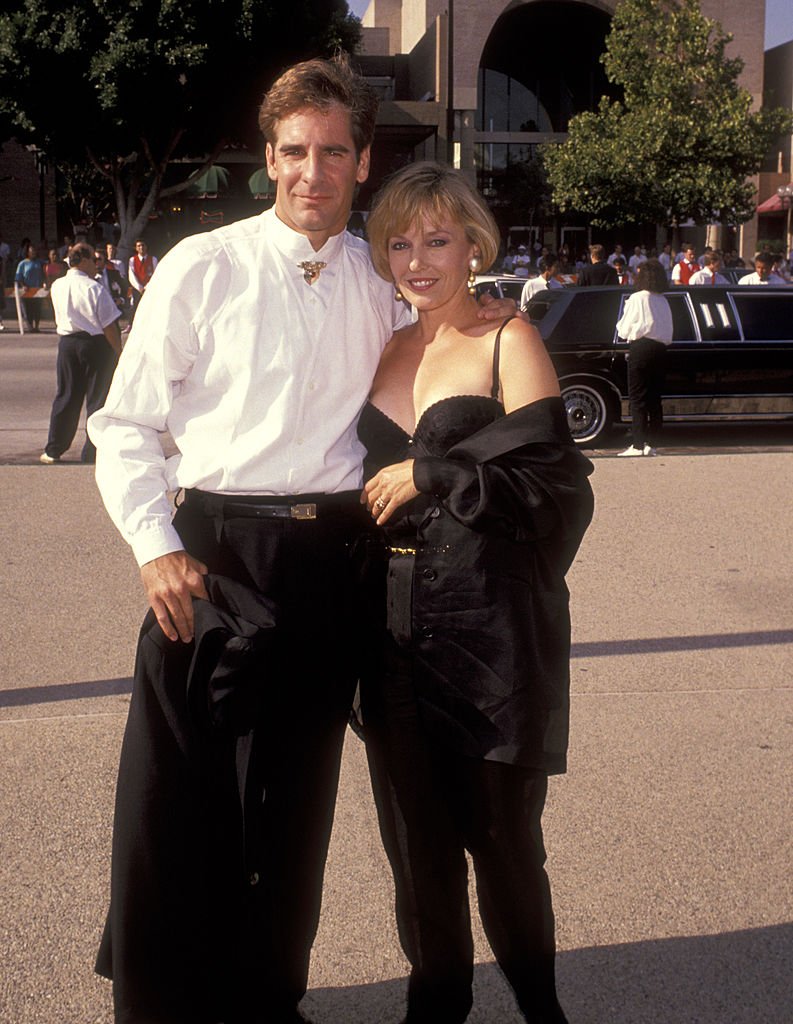 Scott Bakula and Krista Neumann at the 43rd Annual Primetime Emmy Awards, Pasadena Civic Auditorium, Pasadena on August 25, 1991. | Photo: Getty Images
Bakula spent most of his time on movie sets, and his marriage began to fall apart. Then, while filming "Quantum Leap," the Hollywood icon mentioned that he was hardly ever home for four and a half seasons.
Besides his relationship with Neumann, Bakula's absence from home also affected the bond between him and his kids. He was once a guest on a show where he revealed to the host that he missed his children. The actor said:
"I really miss the kids growing up."
Bakula and Neumann's union could not withstand the former's absence, leading to their divorce in 1995. Years after the split, the actor admitted to People that it took him a very long time to work out his feelings about their relationship, adding that his biggest regret was missing Chelsy's formative years.
Bakula realized that fame and fortune came with a price, which is why he vowed to protect his family the second time around, and he has done that effectively. The "Men of a Certain Age" actor is currently married to American Actress Chelsea Field.
INSIDE BAKULA AND FIELD'S UNION
The couple encountered each other for the first time on the set of "Passion Kill" in 1993. Bakula and Field eventually tied the knot in 2009, but they had been together for 15 years before he popped the question.
Bakula and Field have a chance that not many married couples in the entertainment industry get.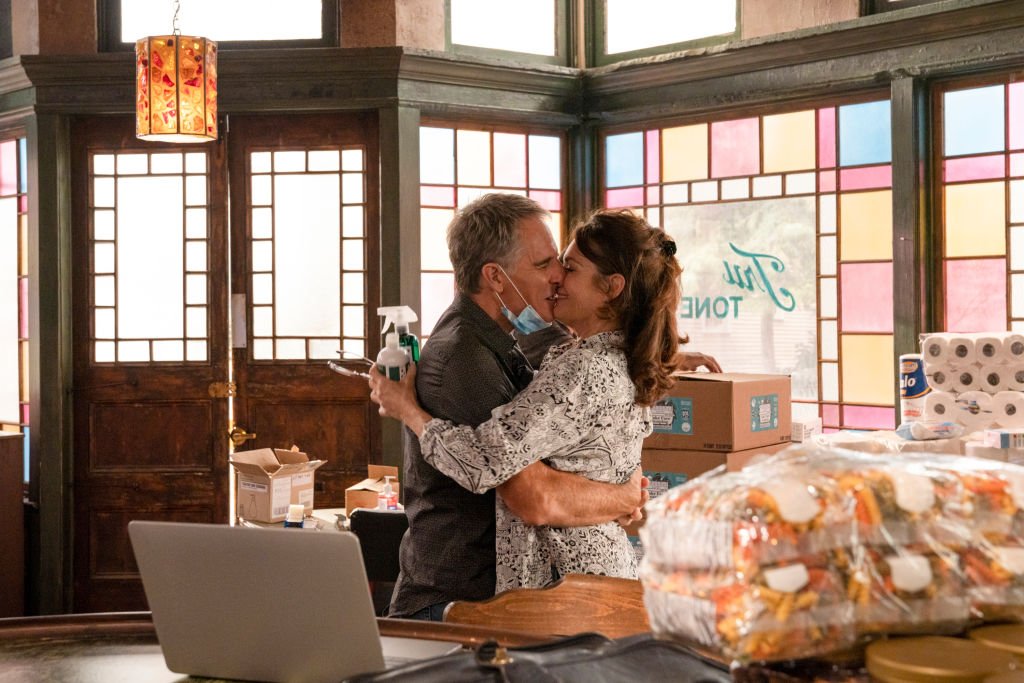 Scott Bakula as Special Agent Dwayne Pride and Chelsea Field as Rita Devereaux on a scene of "NCIS: NEW ORLEANS." | Photo: Getty Images
They share two children, Owen and Wil, who were already born when their dad signed his contract for "Star Trek: Enterprise" in 2001. To avoid the mistakes made in his first marriage, Bakula devoted more time to his family.
He had it in his contract that he would be done by 6 p.m. every Wednesday to join his family for dinner. Bakula also created time to coach his children's baseball and soccer teams.
While the lovebirds mostly keep their marriage private, Bakula once admitted that maintaining a happy marriage takes focus and energy. He added:
"We work hard to stay present in the relationship. Chelsea is amazingly present and has taught me a lot about relationships and spirituality. I feel incredibly lucky to have the career and family I do."
THE COUPLE'S KIDS AND PARENTING
Bakula and Field are talented movie stars. However, they appear to be better at parenting. The pair are supportive of the career choices of Wil and Owen, who are 26 years old and 22 years old, respectively.
The latter is a dancer and enjoys keeping his Instagram fans updated with family life. On Mother's Day in 2020, Owen took to his Instagram page to celebrate his mom with a picture of her and a caption that described her as the best mother.
Meanwhile, Bakula's other children, Chelsy and Cody, are not doing badly. Although they did not follow their father's footsteps, Chelsy has been privileged to appear on screen with her father as "Girl in Diner" in "Quantum Leap."
Bakula and Field have a chance that not many married couples in the entertainment industry get — they play each other's love interest on screen. The pair's chemistry is undeniable, and fans love to get a glimpse of Bakula's romantic side, even if it is scripted.
In 2017, Field took on the recurring role of Rita Devereaux, a New Orleans Assistant District Attorney and Reserve Navy Commander, on "NCIS: New Orleans."
The actress's character also sees her acting as the girlfriend and wife of Dwayne Pride, played by her husband. While some people might think it is strenuous for the couple to work together, Bakula says they appreciate their time together when Field flies to New Orleans.
The pair also get to run lines and discuss scenes with each other. Field mentioned that Dwayne Pride and Scott Bakula have a lot in common such as commitment to work and overreaching responsibility. The actress said that sometimes, she did not need to act.
On the other hand, Bakula confessed to Rachel Ray on her talk show that he loves working with his wife. He revealed that Field pushes him to do better on screen because she is a more disciplined actor than he is. So, Bakula considers himself "very lucky."
Although "NCIS: New Orleans" ended in May last year, fans of the couple are optimistic that they would see Bakula and Field acting side by side once again.