The Life And Career Of NCIS Star Brian Dietzen
Brian Dietzen's entire career changed when he stepped on the "NCIS" set for the first time. As he recalled to the Daily Camera, he was originally brought on for a guest spot, but ended up sticking around until he became a series regular. 
Long before "NCIS," Dietzen's acting career unofficially began when he was still in elementary school in Colorado. As he told the Daily Camera, a Christmas play sparked his love of performing, and he apparently decided right then and there that he wanted to pursue it. After all, as he recalled to the outlet, his father once told him, "Figure out what you love, and then figure out how to get paid for it." And when he wasn't busy with drama club? "I could play drums and no one that I hung out with wanted to play drums," Dietzen recounted in Watch magazine, "so I was in a bunch of punk bands in Boulder." Needless to say, he knew he liked being on a stage from an early age.
Through college to theater festivals all the way up to co-writing an episode of his show and a film, Brian Dietzen has had a well-rounded career. As he built his professional career, he also became a husband and a father — the dream life.
He attended the University of Colorado Boulder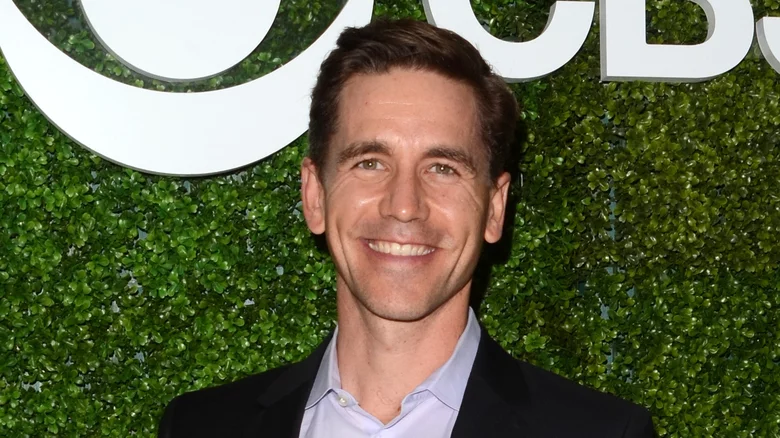 Kathy Hutchins/Shutterstock
The acting bug didn't leave Brian Dietzen when he graduated high school; on the contrary, he decided to pursue it even further. The future TV star headed to the University of Colorado Boulder and obtained a BA in Theater and Dance.
In an interview with the Daily Camera, Dietzen described his day-to-day life as a student. Classes started early and finished in the afternoon. Then, after attending rehearsal, he'd get started on his homework. "The work ethic involved was huge," he said.
The routine and tight schedule helped him prepare for what would come next, but it did not mean that the acting jobs would fall from the sky and into his lap immediately — he'd have to go through the proper channels to get there. "Sometimes when you're young coming out of college, the best friend that you have is ignorance," Dietzen told the outlet. "Before you have the knowledge that you should be intimidated. Maybe it's innocence, or blindness. I just wanted to work."
He was part of the Colorado Shakespeare Festival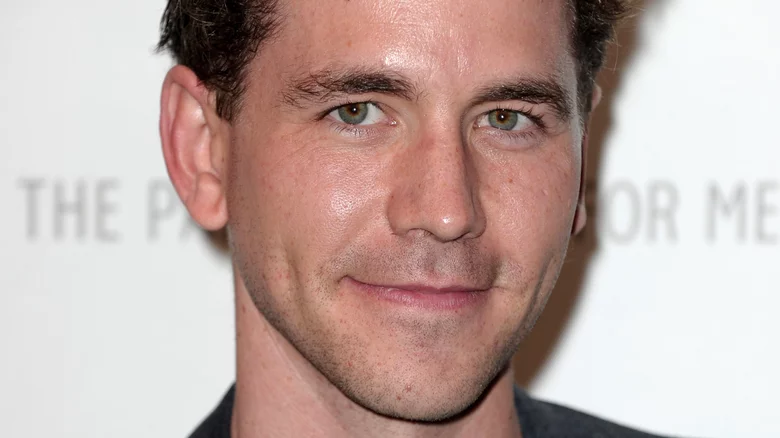 Alberto E. Rodriguez/Getty Images
Brian Dietzen participated in the Colorado Shakespeare Festival, which gave him the opportunity to not only showcase his talent, but utilize what he had learned during his time at the University of Colorado. "I grew up in Colorado, went to CU at Boulder for theater, and did a few years for the Colorado Shakespeare Festival before moving out to LA. … I had a few rough patches, but I've been very blessed to be working consistently," he told Independent Film Quarterly. According to his Paramount+ profile, Brian Dietzen has a long list of theater experience that includes "Equus," Waiting For Godot," "Julius Cesar," "Henry V," and "All My Sons." 
After getting his start in theater, Dietzen wanted to pivot to the screen. As he told Daily Camera, following graduation, he wrote to producers, casting directors, and showrunners to try to get a foot in the door. Whether it was the letters, his talent, or his experience, Dietzen ended up getting exactly what he dreamed of as he began appearing on films and TV shows. His first film was "From Justin to Kelly" and his longest-running character became Jimmy Palmer on "NCIS."
Looking back at From Justin to Kelly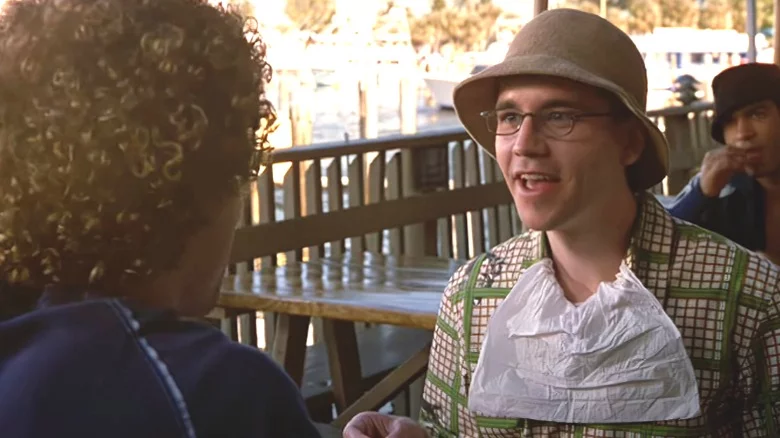 20th Century Studios
You may not remember or realize this, but this "NCIS" star was in "From Justin to Kelly" alongside "American Idol" finalists Kelly Clarkson and Justin Guarini. The 2003 flick tells the story of a waitress and a student who fall in love during their Spring Break in Florida. Naturally, the characters come together through song and dance. All these years later, Brian Dietzen sure seems to have a good sense of humor about being in the critical failure of a movie. As he tweeted during the U.S. election in 2020, "That debate was the worst thing I've ever seen and I was in 'From Justin To Kelly.'"
Although he had studied theater in college, Dietzen wasn't a singer or dancer before he got the part in the movie. "I've done a lot of stage work, but not musicals. I faked my way through [the audition], and they liked it well enough," he told Pop Entertainment. "So I got cast as [lead] Justin Guarini's best friend. It was twelve weeks of living in South Beach in Miami. Yes, I did actually sing and I danced a ton in that movie."
As much as Dietzen jokes about how terrible the movie was, there's not many people who can say they got a chance to share the screen with Kelly Clarkson in a feature film right after her "American Idol" win.
He married Kelly Dietzen and became a father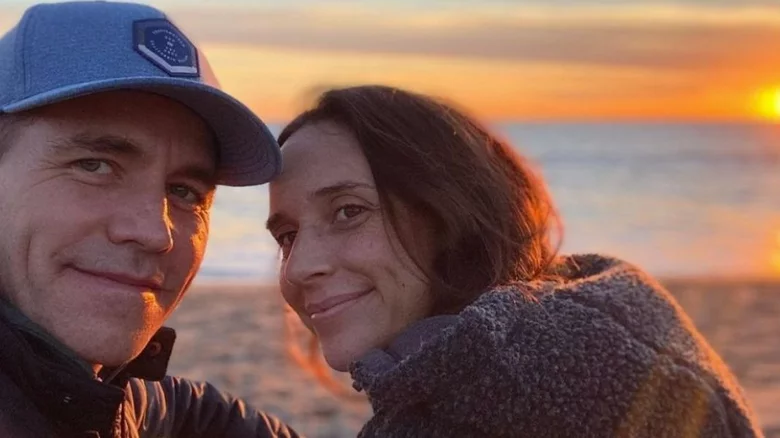 Instagram
Though he is a public figure, the actor who plays Dr. Jimmy Palmer keeps his personal life under the radar. According to Express, Brian Dietzen married Kelly Dietzen before his TV career took off, and while there is not a ton of information out there about his family, there are some details on Instagram. On the social media platform, Brian posts about their life together and two children. However, as Hello noted, Brian makes a point of not posting photos of his children or even sharing their names.
His private life has remained very private, but he has taken the time to share other intimate moments with his fans through social media, where he occasionally shows how he likes to spend his time when he isn't on set. On Instagram, for example, he's posted about a golfing day as well as his family's Christmas celebrations. But those posts are few and far between compared to the behind-the-scenes "NCIS" photos. 
How he landed a role on NCIS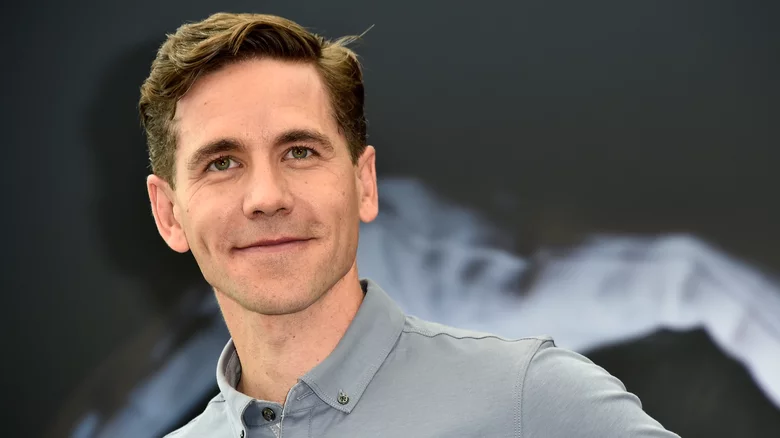 Pascal Le Segretain/Getty Images
In 2003, "NCIS" premiered with Mark Harmon as the leading actor, and not long after that, a nerdy Jimmy Palmer showed up on the scene. Looking back at the audition, Brian Dietzen told Daily Camera, "I thought, 'OK, what do I not have on my resume yet? I'll put on some glasses, hunch over a little bit, be nervous and peevish around this doctor, get it done and get something cool on my reel.'" He had no idea of the time — and how could he? — but that gig would change his life and his career.
When asked about his tryout, Dietzen told Paul Semel, "I decided to make some really bold choices when I auditioned. And they liked it so much that it turned into a ten-year job. Had it been for a starring role, I would've had to test for the network, and if I had done that, I probably would've made different choices. And I probably wouldn't have gotten the job." Lucky for the fans of the show, Dietzen took the swings that he did and evidently gave an audition that stuck with the producers in a big way.
In 2012, EW reported that after years of appearing on the series in a recurring supporting role, he was made a series regular. Understandably, he was thrilled with this development.
Brian Dietzen also happens to love writing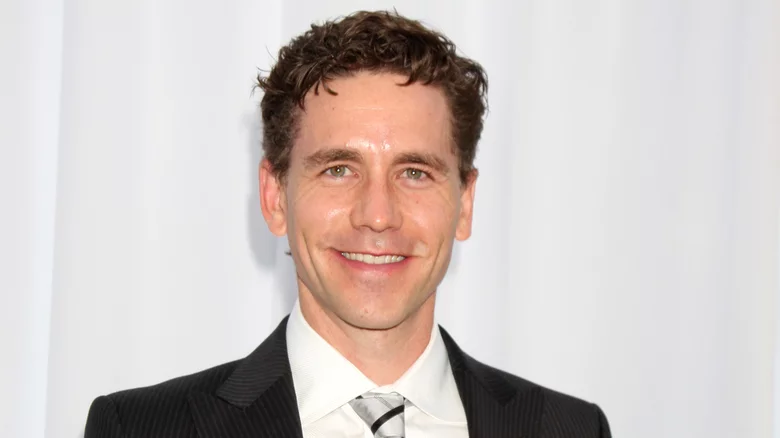 Kathy Hutchins/Shutterstock
While Brian Dietzen's had success acting on TV, he has done some work behind the scenes as well. The "NCIS" star co-wrote "Congratulations," a 2012 film about a couple who pretends to be engaged to appease family members. Dietzen stars opposite "Justified" actor Abby Miller and shares writing credits with directors Juan Cardarelli and Eric M. Levy. 
The writing side of things has always appealed to Dietzen. "I think it's kind of an extension of acting. It's creating a script," he told TV Megasite. "It's moving forward and expressing some sort of artistic vision." Looking back at his time in college, he shared, "I loved studying the classics, studying the masters, and that sort of stuff." As a writer, Ditezen once told the Daily Camera, "I want to ask tough questions in the guise of entertainment." Evidently, the script came about relatively naturally. As Dietzen said in Independent Film Quarterly, he stuck to the classic adage of "write what you know" while penning "Congratulations." "I'm married with two kids, while Abby is in a happy relationship without being married. We decided to have these two archetypes," he shared. 
His writing ambition didn't end with "Congratulations." He surprised "NCIS" fans by co-writing an episode and has gone on to take on other writing projects. "I'm writing one [movie] right now about fatherhood and it's not a similar tale to 'Congratulations' but it is similar in the respect of saying what defines fatherhood," he shared with TV Megasite. 
He had a stroke before the pandemic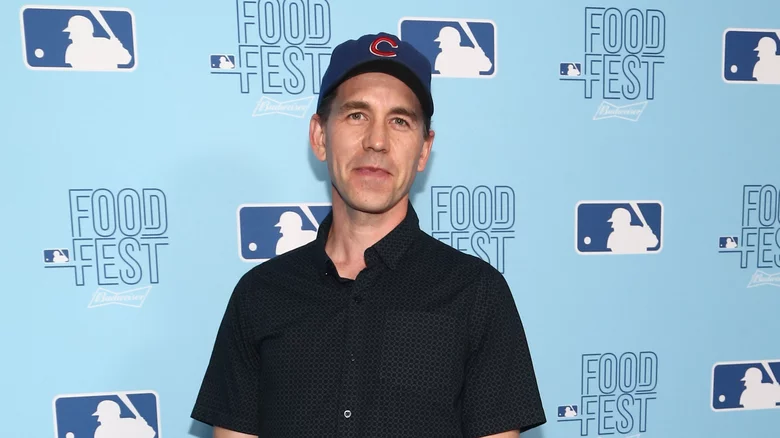 Tommaso Boddi/Getty Images
As private as he is regarding his marriage and his kids, Brian Dietzen opened up about a major health scare. As he shared with Variety, he had a dual embolic stroke in his cerebellum in 2019, but thankfully, he happened to be wearing an Apple Watch when it struck. He told the outlet, "I was on the floor of my bathroom, throwing up, and I pulled out my phone and I was like, 'Oh sh*t, I can't use my fingers.'" Through Siri, he was able to use voice command to call his wife and 911. 
In the moment, Dietzen feared for many things, including his future as an actor. In the aforementioned chat with Variety, he shared, "I remember getting rushed to the hospital and thinking, 'Well, I don't have a career anymore. I guess I'm gonna have to focus on writing, because I can't speak.'" Fortunately, he recovered. The actor underwent surgery and was able to get back to work on "NCIS," as well as get back to his golf game.
He made a documentary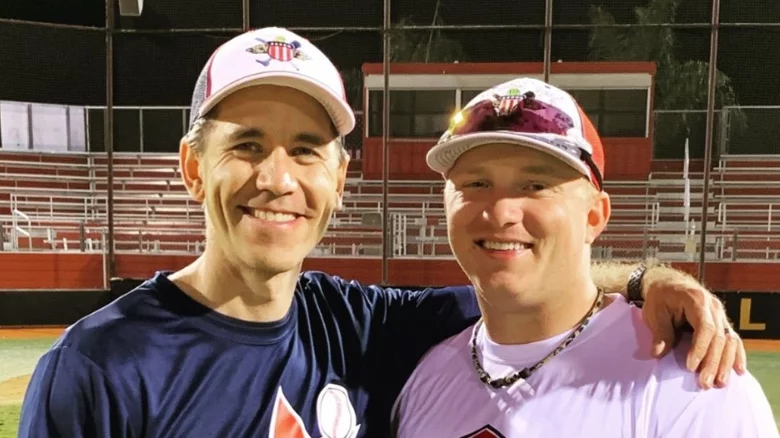 Instagram
After "NCIS" star Brian Dietzen found success in theater, television, film, and writing, he decided to give yet another show business lane a try: documentary filmmaking. It all started when he shared a photo on Instagram after playing softball with the Wounded Warriors Amputee team in 2018.
Not even a year later, "Lightning vs. Thunder," a 25-minute documentary short about members of the team, premiered. Dietzen tweeted, "Excited to wake up in Washington DC today! @AFIDOCS will hold the world premiere of the film "Lightning vs Thunder" made by my pals @ajschnack, @NathanTruesdell and myself."
The documentary, which is set at a camp, highlights the stories of veterans teaching kids with amputations how to play softball. "So, it's a really great story about some of our veterans really helping out kids and our kids in turn building confidence and getting to meet people just like them," he told Starry Mag. "It was an inspiring project I'm really glad we got to premiere it."
He co-wrote an episode of NCIS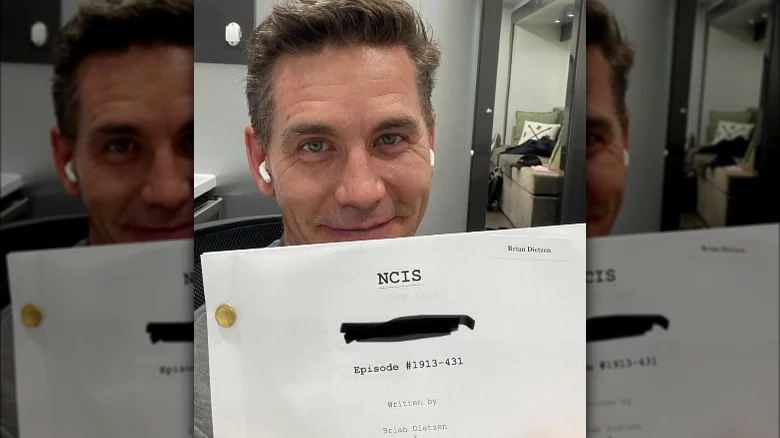 Instagram
After his stroke, Brian Dietzen knew he wanted to write more than he had been, so he got to co-writing an episode of "NCIS." And by 2021, that episode was in production. "In a word… grateful," he wrote on Instagram to commemorate the moment. "You guys, I got to write a script of @ncis_cbs with my pal @mostxsw and it's been a great adventure so far."
Before he took that step, he explained to Variety that the "NCIS" showrunner had given him the green light to explore this venture many years ago. However, he was reluctant to take the offer because, as he said, "we have one of the most talented and under-appreciated writing staffs on television, so I thought that might be seen as hubris and I didn't want to overstep, to be honest."
During the pandemic, the thought of writing an episode came back to his mind. As he explained to ET after the episode premiered in February 2022, he'd wanted to contribute to "NCIS" in a different capacity, to try his hand at something totally new. "The creative element of coming up with something and putting words in the mouth of these characters that I've known so intimately and so closely for so many years just seemed to make a lot of sense," he told Variety. Evidently, things clicked right into place.