What David McCallum Was Doing Before NCIS
The original "NCIS" is the flagship series for CBS and one of the most-watched series on network television. One of the backbones of the police procedural is actor David McCallum, widely known by fans for his portrayal of Donald "Ducky" Mallard for over two decades. While it might be difficult to imagine the beloved actor in any other role, his resume is padded with unforgettable characters.
McCallum first found success in the '60s, starring as Russian spy Illya Kuryakin in "The Man From U.N.C.L.E.," and later landed a role alongside Western legend John Wayne in the 1965 film, "The Greatest Story Ever Told." It was a full circle moment for McCallum, who grew up watching Hollywood stars, and "suddenly you're in among them all," he told The Press and Journal. Beyond the characters he's portrayed on screen, McCallum has a fascinating personal history that has extended far beyond the world of show business. Here's what the "NCIS" stalwart was doing before landing a role on the hit CBS drama.
David McCallum is closely tied to music


Evening Standard/Getty Images
David McCallum's career almost went in another direction, as his parents were both musicians. According to Media Mikes, his father was the first violinist of the London Philharmonic, while his mother was a cellist. His father also worked as a studio musician for the legendary rock band Led Zeppelin. Jimmy Page, the lead guitarist for the group, told Rolling Stone that the idea to use a violin bow on a guitar (which he is known to do) came from McCallum's father. The actor had expected to follow the same path as his parents but ultimately decided against it. "I played the oboe from about the age of eight or nine. I went to the Royal Academy of Music for a short while, but then I gave the whole thing up to go on the stage," he explained. 
He didn't give up on music entirely and released a few albums in the 1960s. His most influential release, "Music: A Bit More of Me," featured the song "The Edge," which was later sampled by Dr. Dre for his 2000 hit "The Next Episode." R&B star John Legend also interpolated the same song for his 2020 song "Actions."
David McCallum's suffered a heartbreaking loss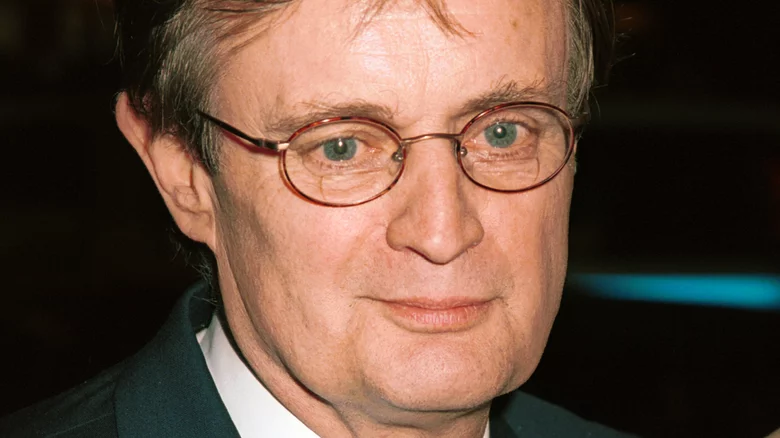 George De Sota/Getty Images
David McCallum appeared in the classic 1963 film "The Great Escape" alongside famed actors Steve McQueen and Charles Bronson. McCallum said that Bronson charmed his then-wife, Jill Ireland, which caused his first marriage to end in scandal. "It was an extremely difficult time, not least because we had three children," the actor told the Mirror. Ireland and Bronson later married, but McCallum says there is no ill will. "I never hated him, [Bronson] was always a good friend," McCallum admitted. "I find that when problems come along, worrying about them and getting anxious and negative is quite unnecessary."
Ireland and McCallum had two sons together and adopted another son named Jason. After their divorce, the "NCIS" actor relocated to New York, while Ireland maintained full custody of all three of their children. The actor said he stayed close to his sons, but sadly Jason d13d from a drug overdose in 1989, which pained McCallum greatly. "You never come to terms with the d***h of a child," McCallum told the Belfast Telegraph regarding his heartbreaking loss. "The pain is very real, but it's like an ache that turns into anger."