Why Sasha Alexander left the series
The popular CBS drama NCIS has experienced quite a few surprising cast departures since it debuted on the network in 2003. While more recent cast exits are typically still fresh in the heads and hearts of the show's fans, many people haven't quite recovered from Sasha Alexander's surprise departure in the show's second season.
Alexander played Special Agent Caitlin Todd, a fan favorite that people still miss to this day. While some of the actors and actresses who have left NCIS did so under suspicious or dramatic circumstances, it seems like Sasha Alexander realized the show just wasn't for her.
In an interview with the Chicago Tribune, NCIS co-creator Donald P. Bellisario explained that Alexander recognized her own limitations. "Any time you k**l a regular character on a show after it's gone at least two full seasons and people have come to love the character, it's bound to have a ripple effect. I had already started writing the last episode of the season and was getting ready to go to Australia to take a little break […] Sasha came in two days before I was to leave, and with tears in her eyes, she said, 'I just can't work this hard.'"
What Sasha Alexander did after NCIS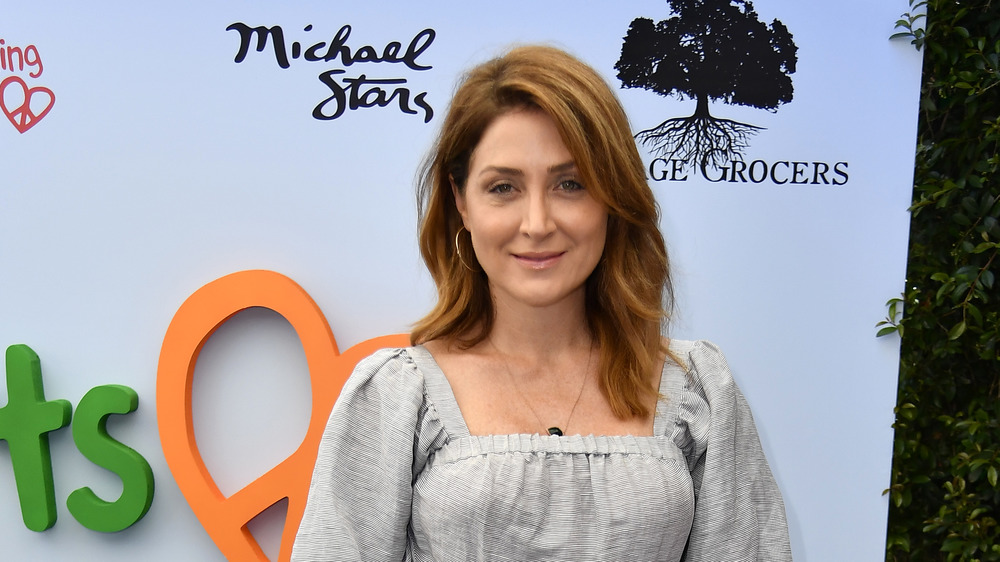 Sasha Alexander smiling at an event
Frazer Harrison/Getty Images
Bellisario explained the difficulty of doing a show like NCIS. "… [It's] a hard show to make," he told the Chicago Tribune. "We work very long hours, and Sasha just didn't feel she was physically up to that kind of time and commitment. Although we had her under contract, I went to CBS and said, 'You don't want to force someone to work when she says this is not what she expected it to be.' I think it was just more than she realized."
NCIS star Mark Harmon has also spoken about how demanding it is to film the show. In 2017, he told The Talk that the early seasons were especially rough. "The first day was 21 hours. We've, I think, maneuvered the [schedule] over the years to make it much more specific, and I think we've gotten better with that (via YouTube)."
Alexander's character made guest appearances on the show though 2015, and then she moved on to starring in other projects, including Rizzoli & Isles and Shameless (via IMDb).