NCIS Fans Credit The Show With Helping Them Through Troubling Times
It's been nearly 20 years since "NCIS" first premiered on CBS as a spin-off of "JAG." Many fans who started watching the series back then have grown up alongside it. For most people, like with any great show, it's likely the depth and exciting backstories of each character help them connect with it, bolstering the success of "NCIS" over the years. Not only does it hold an 83% audience rating on Rotten Tomatoes, but Season 19 made it the most-watched scripted television series in early 2022 with 10.97 million viewers (via Variety). Many "NCIS" enthusiasts also hold a special place in their hearts for one cast during the show thus far (via Reddit).
This includes Leroy Jethro Gibbs (Mark Harmon), Anthony DiNozzo (Michael Weatherly), Ziva David (Cote de Pablo), Timothy McGee (Sean Murray), Abby Sciuto (Pauley Perrette), Dr. Donald Mallard (David McCallum), and Jimmy Palmer (Brian Dietzen). Arguably, this lineup for the Major Case Response Team happened during the peak of the show's popularity. Still, either way, each of the team member's relationships with one another created a real familial aspect of "NCIS."
Since then, the current cast of "NCIS" Season 20 has stressed 'family' again during its first few episodes of the season, and for some, themes like this have even helped them get through hard times in their own lives.
NCIS has helped some fans get through depression and lost loved ones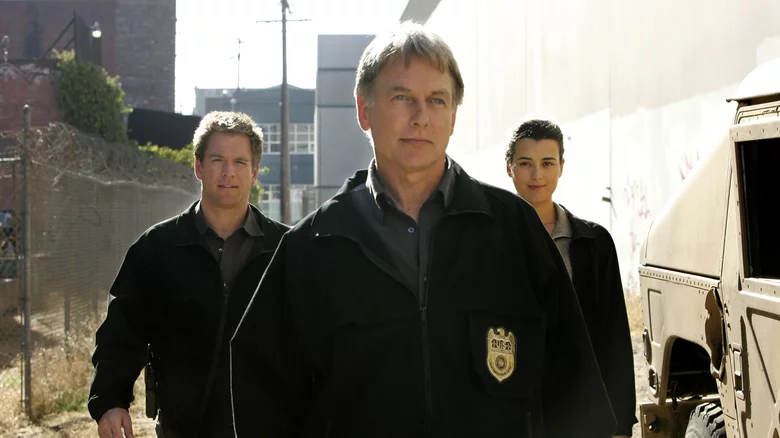 Cliff Lipson/CBS
It's no secret that the entertainment we consume through shows like "NCIS" can often strike a personal chord in our hearts. Although fictional, nearly all elements of the series are meant to reflect possible real-life scenarios, and it can be easy to see pieces of the people in our lives within characters we admire. According to a recent fan thread on Reddit, a since-deleted user explained that "NCIS" even helped them through the loss of their father to Alzheimer's disease. They explained that they watched the series not long after their dad's passing and could easily see elements of Gibbs in their father, including his famous rules of life. On the same note, u/TheMoo37 explained that Gibb's rules even helped them through depression. "Two of Gibbs' rules saved me during depression: Number 5: Don't waste good. Number 28: If you need help, ask," they said.
Other fans quickly replied with stories about how "NCIS" has gotten them through tough times. U/KeepLkngForIntllgnce noted that one particular episode helped them learn how to manage their team in their job through tough times. U/NOLAgilly would also explain that "NCIS" has helped them through a rough break-up and transition in their personal life.
For actors in the series, it's likely threads like this one that can make their performances and long shooting schedules (via Starry Mag) all worth it.