'NCIS: Los Angeles' Star Daniela Ruah on "Exciting" 'NCIS' Three-Way Crossover Event (EXCLUSIVE)
For the first time in franchise history, the agents from the different NCIS divisions — Washington, D.C., Los Angeles, and Hawai'i —will come together in an epic three-hour crossover event.
Yes, the NCISverse is finally uniting NCIS, NCIS: Hawai'i, and NCIS: Los Angeles in 2023.
The mega-crossover event "will center around a very personal, high-stakes case to take down a mysterious hitman," the show's synopsis states.
"Team members from the different NCIS divisions come together in Washington, D.C., to celebrate a beloved FLETC (Federal Law Enforcement Training Center) professor who taught multiple members of each of the squads. On the eve of the celebration, the professor is found dead of an apparent suicide and his former students immediately suspect foul play," the press release reads.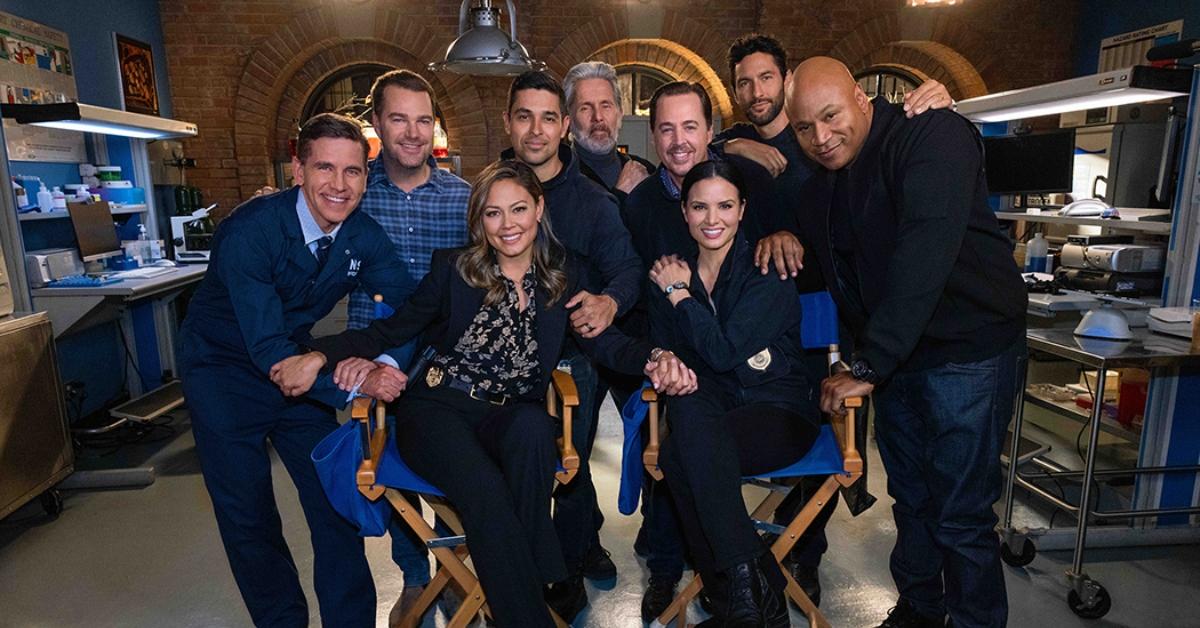 SOURCE: CBS
"While investigating his past, they uncover a mysterious hitman, and the more they dig into it, the bigger the targets on their backs become. Members of the team are suddenly kidnapped and all the agents must come together to take down the assassin and save their own."
Ahead of the highly anticipated crossover event, Distractify spoke exclusively with NCIS: Los Angeles star Daniela Ruah about uniting the NCISverse cast.
Keep reading to find out about the three-hour crossover event, including the release date, and more.
'NCISverse' three-way crossover event — episode guide, release date, and more!
On Monday, Jan. 2, 2023, NCIS will premiere a three-hour crossover event featuring your favorite characters from the procedural drama universe.
The NCIS episode titled, "Too Many Cooks," will follow agents from different NCIS divisions coming together in D.C. to attend a retirement party, but the group find themselves investigating their old professor's suicide.
Next, NCIS: Hawai'i's episode titled, "Deep Fake," will find Jimmy Plamer and Sam Hanna "captured with a woman who claims to be a CIA agent demanding intel from the team," per the episode's description.
The event will end with NCIS: Los Angeles's episode titled, "A Long Time Coming," which will find Rountree and Fatima in a compromising situation after the two are ambushed while searching for Kilbride. They learn that each team member has a $200,000 bounty on their head via the dark web.
Will the NCIS team be able to save Agent Rountree while also being hunted by every gang, hitman, and cartel member?
'NCIS: Los Angeles' star Daniela Ruah teases upcoming three-way crossover.
Though the actress — who plays Special Agent Kensi Blye — couldn't share too many details about the upcoming crossover, Daniela told Distractify that filming the three episodes was "exciting" and off-camera, the cast was really "happy to be together."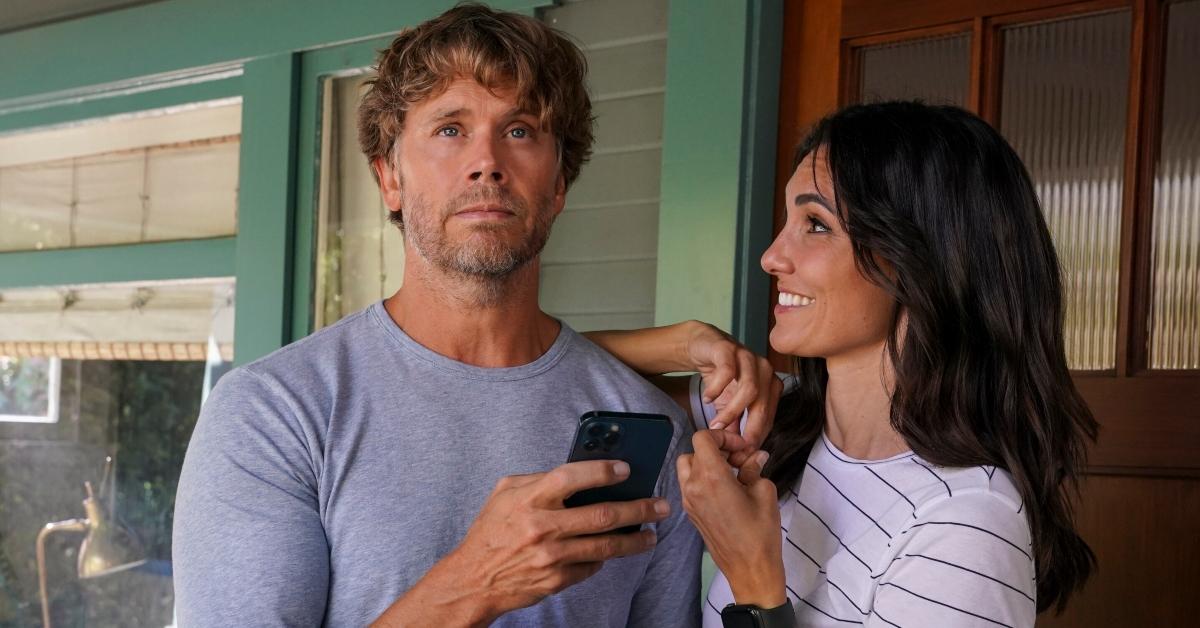 SOURCE: CBS
"We all wanted it to happen," she continued. "We were all thrilled when, you know, the productions managed to coordinate everybody's schedules and make it happen."
YShe added, "It was incredible. I think it's gonna play for some really fun moments … and I'm gonna leave it up in the air right there."
ou can watch the NCISverse crossover event beginning at 8 p.m. EST on Jan. 2.