Who is Mark Harmon's wife Pam Dawber and who does she play on NCIS?
NCIS star Mark Harmon's real-life Pam Dawber made her debut on the long-running CBS procedural drama back in 2021.
Pam played seasoned investigative journalist Marcie Warren back in season 18, who reaches out to Gibbs after learning about the events that led to his suspension. Find out everything you need to know about Pam Dawber here…
Mark Harmon and Pam Dawber, both 69, have been married since 1987. They met via mutual friends in the early eighties before tying the knot in an intimate wedding ceremony attended by just a few friends and family members.
The couple, who celebrated their 35th wedding anniversary this year, have two sons together, Sean, 34 and Ty, 30 – and Pam isn't the first family member to appear on NCIS! Eldest son Sean has had a recurring role on the show playing a young version of his father's character since 2008.
Pam's four-episode arc on NCIS marked the first time that she and her husband have worked together on television, despite it being where they both made their names. While Mark rose to fame playing roles on St Elsewhere and The West Wing before landing his starring role on NCIS, Pam is best known for her roles in eighties comedies Mork & Mindy and My Sister Sam.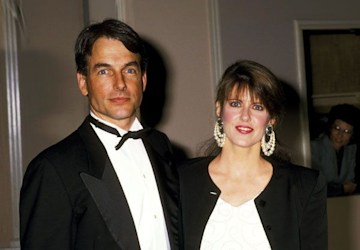 Mark and Pam both rose to fame on network television – but never appeared on TV together until 2021
Speaking to TV Insider, Pam revealed that she had "been asked to do NCIS before over the years" but always turned it down because "it just wasn't the right character or the right time." 
Recalling how the role came about, she said: "With Marcie, it was so funny because when they were casting, Mark goes, 'Who you're really looking for is my wife.' They said, 'But she's always turned us down!'"
However, while she was hesitant to say yes last year "because [she] hasn't acted in so long", she eventually agreed. Speaking about the episode, she said: "There's a lot of humor – character humor, not joking humor. We play against each other. That comes naturally. It's fun. We've had a blast."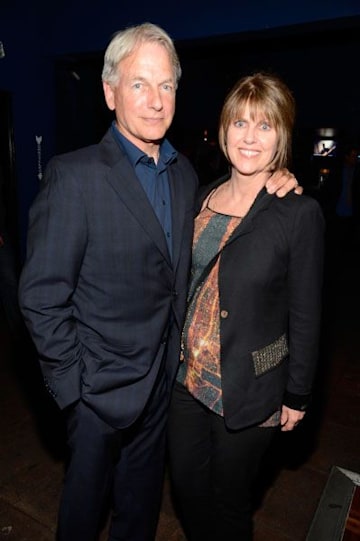 Mark and Pam have been married for 34 years
While Pam appeared as a recurring character throughout seasons 18 and 19, helping Agent Gibbs track down a disturbing serial k****r, she bid her final farewell in the fourth episode of series 19.
Mark also made his last appearance in the same episode, with his character deciding to retire from law enforcement and spend the rest of his days in scenic Alaska, where his last case had led him.