The Truth About Mark Harmon And Cote De Pablo's Friendship
For actors starring on a major TV show, it can require working endless hours around the clock. Therefore, many co-stars and cast members become somewhat like a family considering how much time they spend together. Mark Harmon and Cote de Pablo are the perfect example. Both played major characters on the CBS hit show "NCIS," and began working together after de Pablo got her big break with the role of Special Agent Ziva David in 2005, per Biography. Meanwhile, Harmon joined in the series in 2003 as Special Agent Leroy Jethro Gibbs for almost two decades and was the face of the franchise since its inception, per Forbes.
De Pablo played a fierce and ambitious special agent on "NCIS" and has related to her character in more ways than none. "My character's strength is like mine, to a completely different degree," she told Prevention in 2012. "I have moments when I just have to hold my heart. But I also have to remember that if I played the character from my point of view, she'd be falling apart all the time." Meanwhile, Harmon, who played the team lead, often kept de Pablo's character grounded throughout the series and the pair have created a strong bond not just on "NCIS," but off-screen, as well.
Cote de Pablo shared what Mark Harmon called her on-set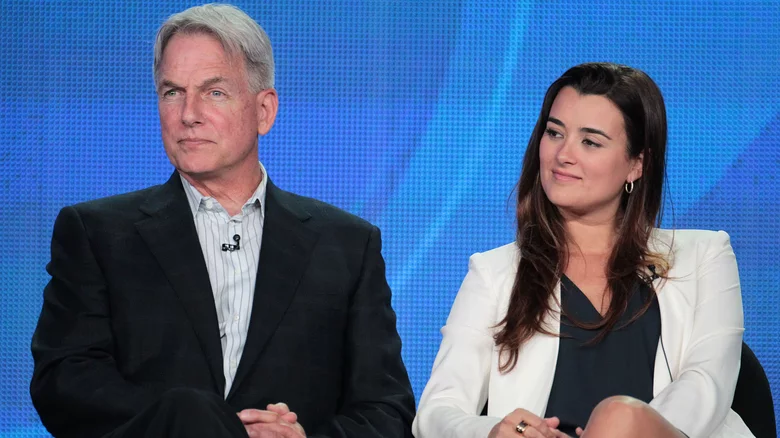 Frederick M. Brown/Getty Images
Fans quickly fell in love with Mark Harmon and Cote de Pablo's characters every week on "NCIS," but little did they know how close they really were when the cameras stopped rolling. During an interview with Entertainment Tonight, the Latina actor revealed the quirky nickname her co-star gave to her. "He calls me goat. Don't ask me why," she said with a laugh. Harmon joked that "cote the goat" seemingly goes together and added that they have a great relationship. "If you're going to spend the kind of hours that we spend here, you better like each other and fortunately we do."
De Pablo abruptly left the series in 2013 after eight seasons and, while fans were devastated at the time, she was able to reprise her role as Special Agent Ziva David in 2019, per USA TODAY. Despite the fact that Harmon and de Pablo hadn't worked together for six years, she revealed to the outlet that they picked up right where they left off. "When you know somebody that well, you could just show up to set and there's that trust," de Pablo said. "It really felt like just slipping back into a really comfortable slipper."
Cote de Pablo will always have Mark Harmon's back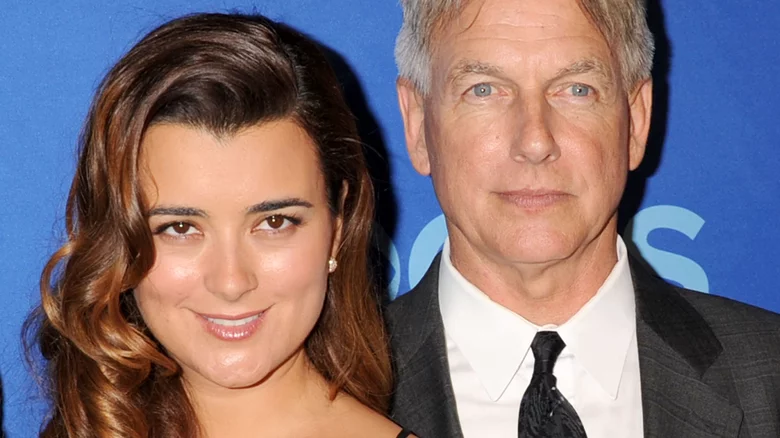 Jennifer Graylock/Getty Images
Mark Harmon and Cote de Pablo both played characters who were always protecting each other and the actor makes sure she has her co-star's back in real life, too. Mario Lopez sat down with the cast of "NCIS" for an episode of "Extra" and during the interview, Lopez referred to Harmon as the "quarterback of the team" because of the major role he plays in the show. Taking absolutely no credit for the compliment, Harmon instead praised "the great group of people" he works with. That's when his sidekick de Pablo chimed in with a few words in his defense. "He's a pretty humble man," she said in 2011. "He does a lot for this show that he will never actually say he does, but we all know that he does a lot, and we love him for it."
When de Pablo initially left "NCIS," many people often wondered if her friendship with Harmon would remain the same since they wouldn't be working together anymore, but the Chilean actor confirmed to BUILD Series that, although they didn't physically see each other or even talk for long periods of time, they had an unbreakable bond."There are many months where you just don't talk," de Pablo said. "It's really nice to know that sometimes when you have friendships and certainly in family that's a given — you can go time without talking. But, you've laid a foundation, a foundation that is solid."