Wilmer Valderrama Got To Work With One Of His Biggest Idols On NCIS
Actor Wilmer Valderrama has dedicated much of his life to the craft of acting, as he's been performing for audiences for more than 20 years, per his IMDb page. He's best known for playing the character Fez on the popular sitcom, "That's '70's Show," and in 2016, he joined another well-known series when he became a cast member of the cr1m3-drama "NCIS." Valderrama, who portrays Special Agent Nick Torres on the show, visited "Live with Kelly and Ryan" in 2019 and said that, from the start, he wanted to bring a new voice to the series.
"You come into a situation, where it's the number-one show, so many millions of people are watching every Tuesday night, and you wonder, 'Okay, what's my contribution to the show?'" Valderrama said on the talk show, explaining how this inspired him to think outside the box. "One thing I didn't really want to do was come in and do a character that felt like someone else that's been on the show." For this reason, he crafted an "NCIS" role that was "disruptive and loud and different and colorful."
When Valderrama first started out his career in entertainment, he was inspired by another actor who dove into this territory of portraying unique characters, and he was actually once a guest star alongside Valderrama on "NCIS."
Wilmer Valderamma had a 'very huge fangirl moment' over Christopher Lloyd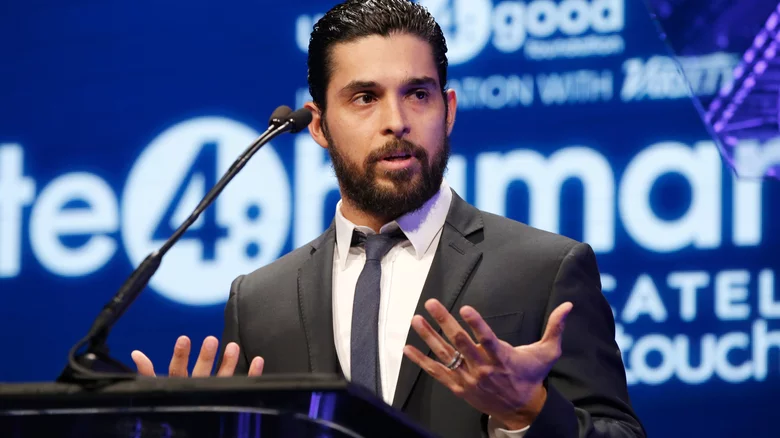 Joe Scarnici/Getty Images
In 2020, the finale of Season 17 of "NCIS" featured legendary actor Christopher Lloyd as a lead guest star, per Showbiz Cheat Sheet. As Lloyd has been a source of inspiration for "NCIS" star Wilmer Valderrama for a long time, the "That '70s Show" actor was ecstatic to work with Lloyd, who's best-known for playing Dr. Emmett "Doc" Brown in the "Back to the Future" film trilogy.
During a 2020 interview on "The Talk," Valderrama said he had a "very huge fangirl moment" getting to work with Lloyd, who inspired him as he started out his career with predominantly comedic, quirky roles. "As someone that started in comedy and played really odd characters myself, he was someone I really looked up to," Valderrama said. Lloyd plays a veteran in what Valderrama described as a "beautiful episode" of "NCIS."
Valderrama also posted a photo on Instagram of him and Lloyd to celebrate the occasion, calling Lloyd someone he "greatly admire[s]" for how he "brought to life some of [Valderrama's] favorite eccentric characters of all time!" He added, "what an amazing moment for me to share the screen with him!"
Christopher Lloyd almost didn't take on his most famous role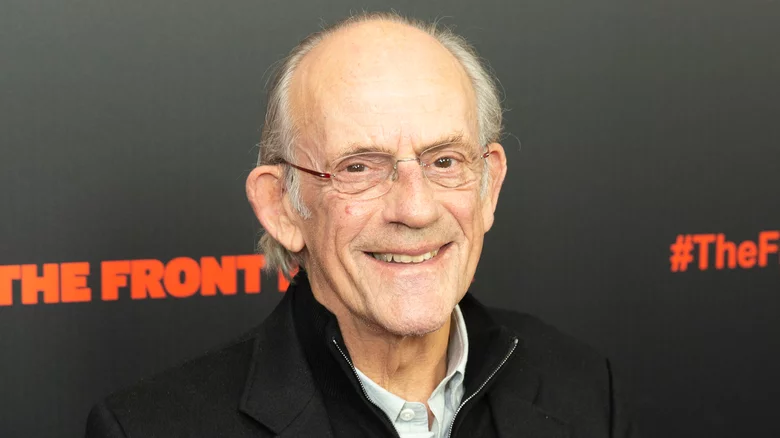 lev radin/Shutterstock
Wilmer Valderrama revealed that it was an honor for him to work alongside actor Christopher Lloyd on "NCIS" when he visited "The Talk" in 2020. Valderrama enjoys the numerous offbeat roles Lloyd has made well-known. These include his parts in the series "Taxi" and, most famously, the "Back to the Future" trilogy, per IMDb. Although Lloyd's portrayals of Doc Brown in these films are now considered classic acting performances, there was a time when Lloyd wasn't sure whether or not he wanted to participate in the first movie.
"I just wasn't into it," Lloyd said to Al Roker of the "Today" show in December 2021 about when he initially received the "Back to the Future" script. "I put it in the waste paper basket. I put it away, I pulled it out, I looked at it, I still wasn't sure, … but went back, and well, that was that." This decision to participate in the movie was one of his best career moves, as the film is still celebrated by many, per Bustle. Even Valderrama recalled doing re-enactments of "Back to the Future" with Topher Grace while they filmed "That '70s Show," noting on Instagram it made them "laugh our asses off!"
It's awesome that Valderrama and Lloyd got to work together and use their unique acting abilities to contribute to a great series!