NCIS' David McCallum Is 'Grand-Ducky' to 8 Grandkids & Caring Dad to Kids Who've Chosen Their Own Paths in Life
David McCallum had his wife taken from him by his co-star.

Becoming a single father was the most challenging part of his divorce from his first wife.

McCallum found love again but suffered the loss of his son.

The "NCIS" legend is now a grandfather of eight grandkids who sometimes call him "grand-ducky."
"NCIS" legend David McCallum has been part of the CBS show since its beginning. His performance as a Russian spy Ilya Kuryakin in "The Man From UNCLE" gained him recognition, which earned him a leading role in the investigative series.
However, before joining "NCIS", McCallum dabbled in a few movies, one of which was "Great Escape," where he co-starred with Charles Bronson.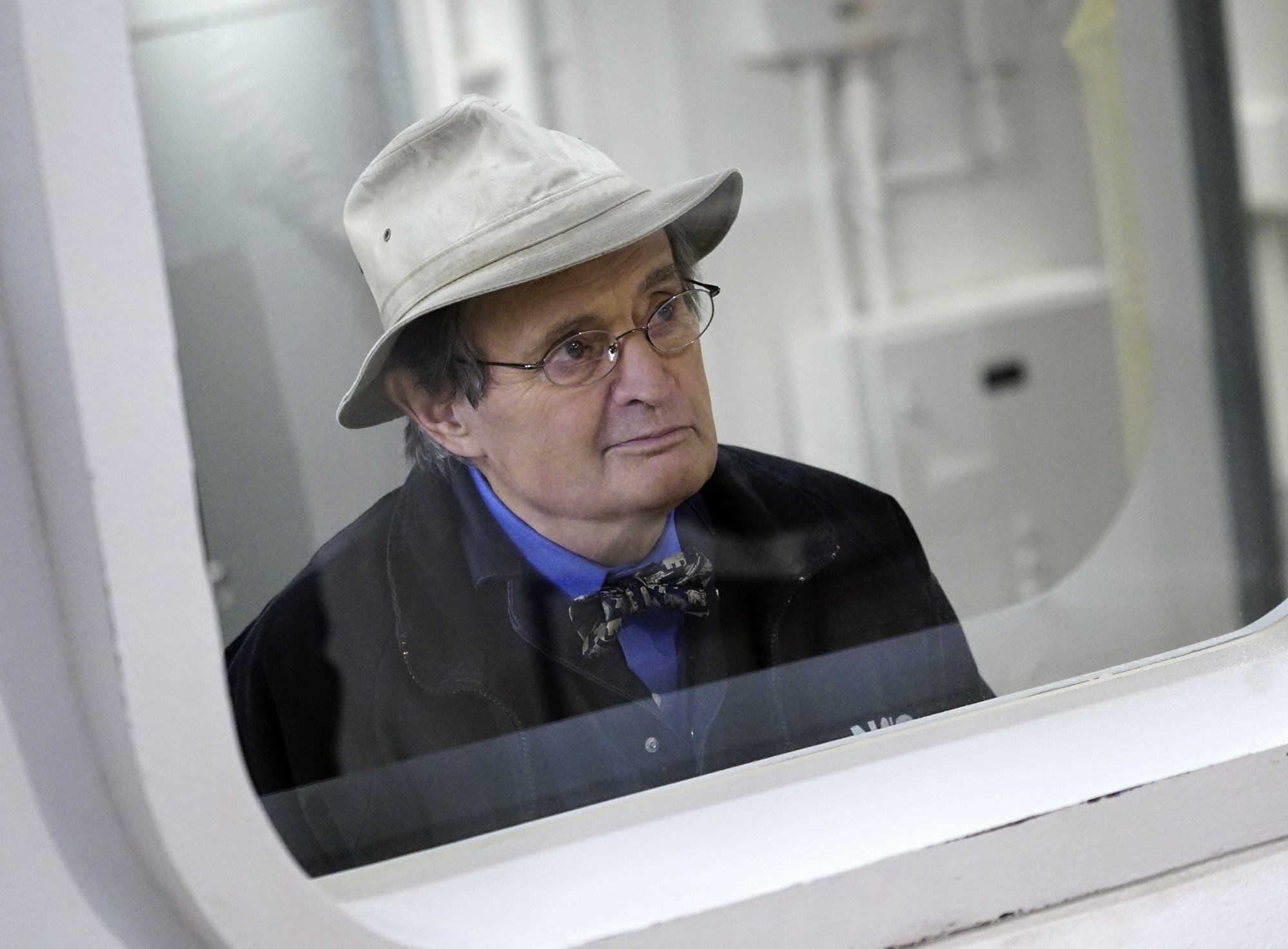 David McCallum acting on "NCIS" in Los Angeles 2016. | Source: Getty Images
This film does not hold particularly good memories for McCallum because it is where his ex-wife Jill Ireland and Bronson started their love affair.
Having your wife leave you for a famous actor can feel like the end of the world for an upcoming young actor, but McCallum took it well. He said he never hated Bronson and tried not to dwell in negativity for too long, but he admitted it was difficult and painful because he and Ireland shared three children.
Bronson said he told his co-star he would marry his wife, but McCallum had no memory of those words. Bronson and Ireland stayed together until she died in 1990.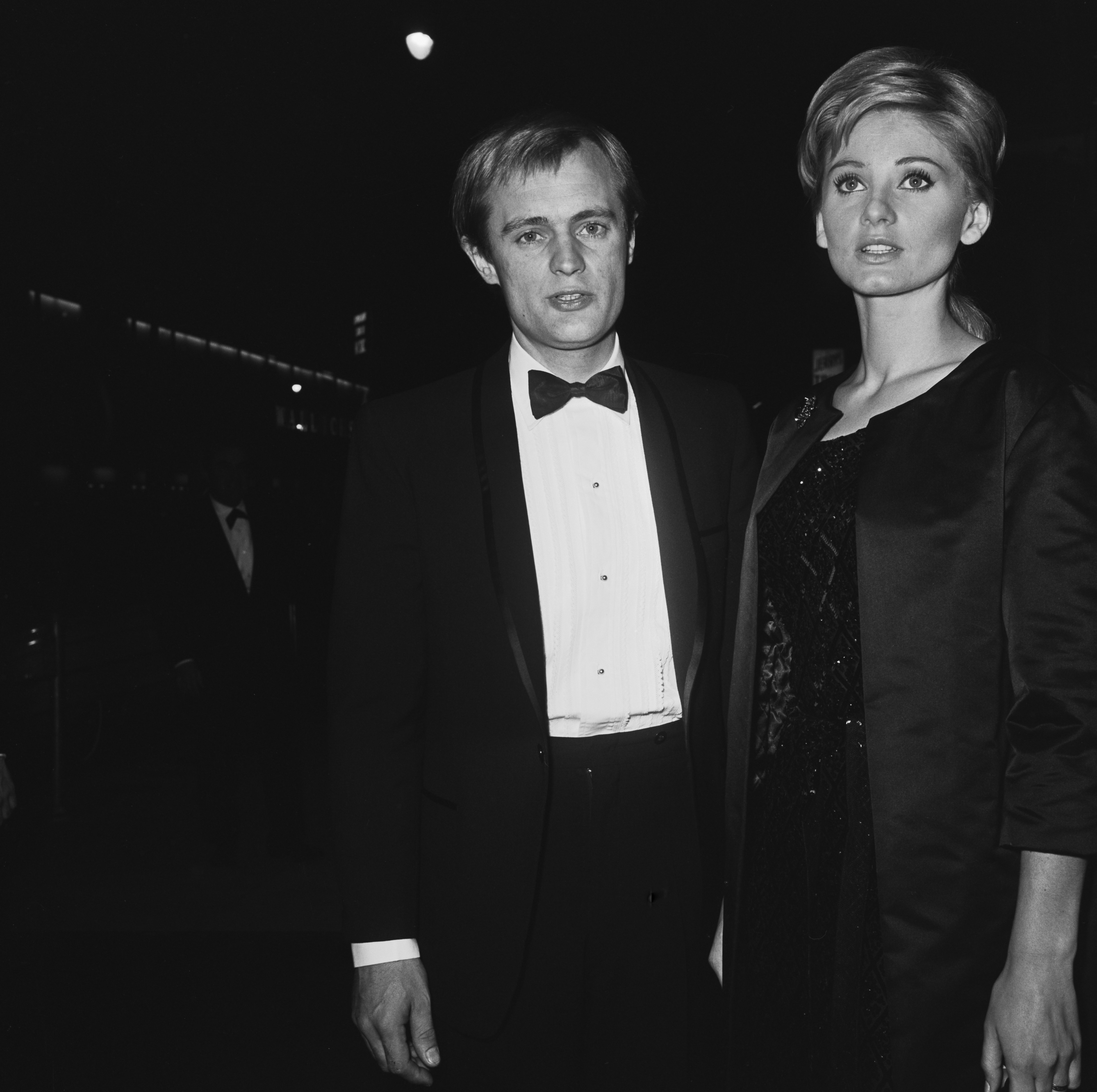 David McCallum and ex-wife Jill Ireland in the United States in 1965. | Source: Getty Images
The model lost her battle with breast cancer and passed at 54 years old. Although it was not easy for McCallum to step into the world as a single father of three, he eventually found happiness.
David McCallum Found New Love, and It Helped Him Overcome Another Loss
After losing his wife to Bronson in 1963, McCallum met his love Katherine Carpenter in 1965 at a photo shoot for "The Man From UNCLE."
Carpenter worked as an actress and model, and on this day, she was one of the models while the "NCIS" star was acting alongside Robert Vaughn.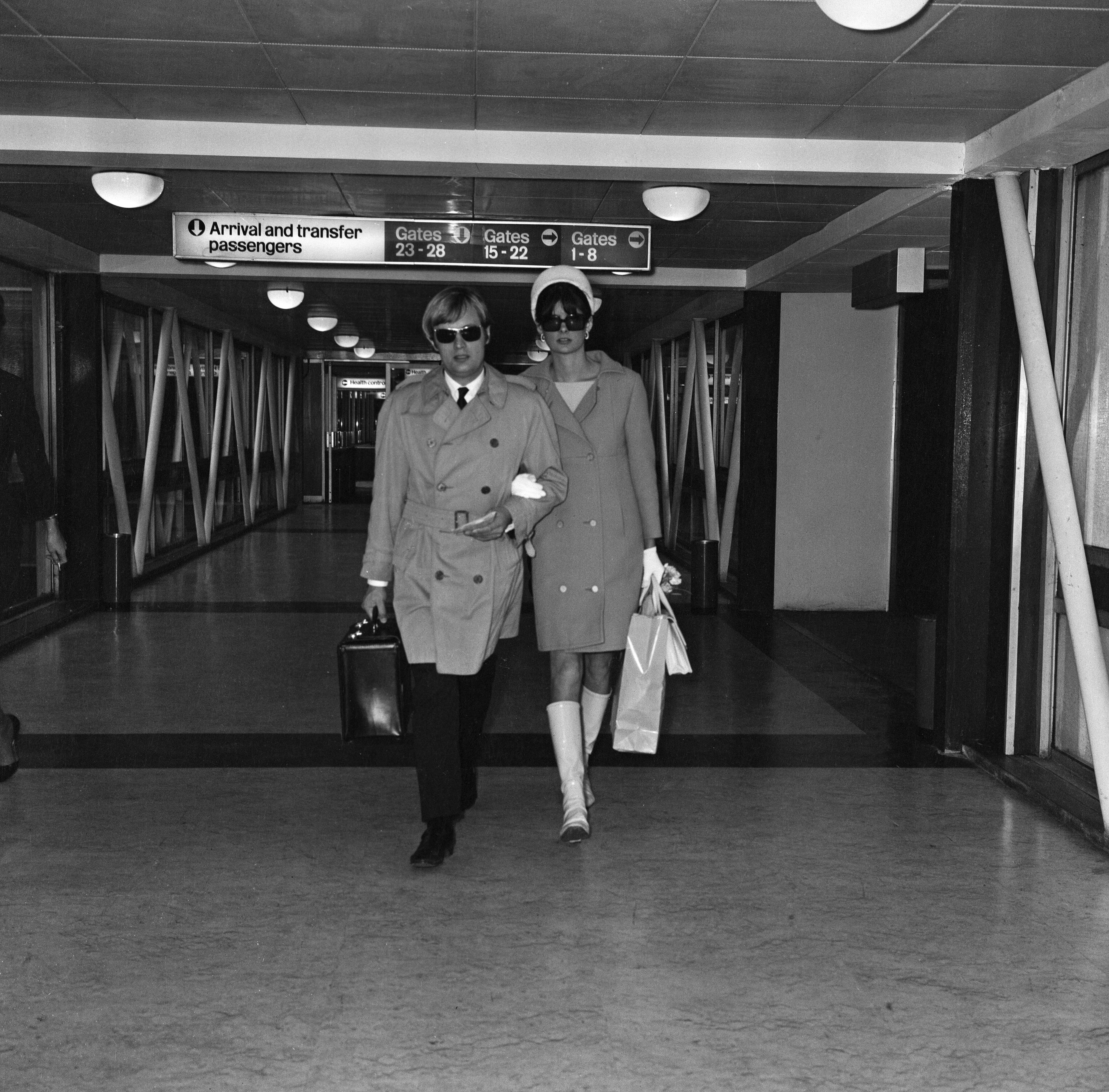 David McCallum and Katherine Carpenter leaving Heathrow airport in 1968. | Source: Getty Images
The model was 21 years old at the time, and McCallum was eleven years older than her, but the couple made their relationship public soon after getting to know one another.
Even though McCallum was legally married to Ireland, he showed off his newfound love on his publicity tour for "The Man From UNCLE."
After dating for a few years, the couple tied the knot in 1967 after McCallum finalized his divorce with Ireland. They have been married for over 50 years and have two children, Peter and Sophie.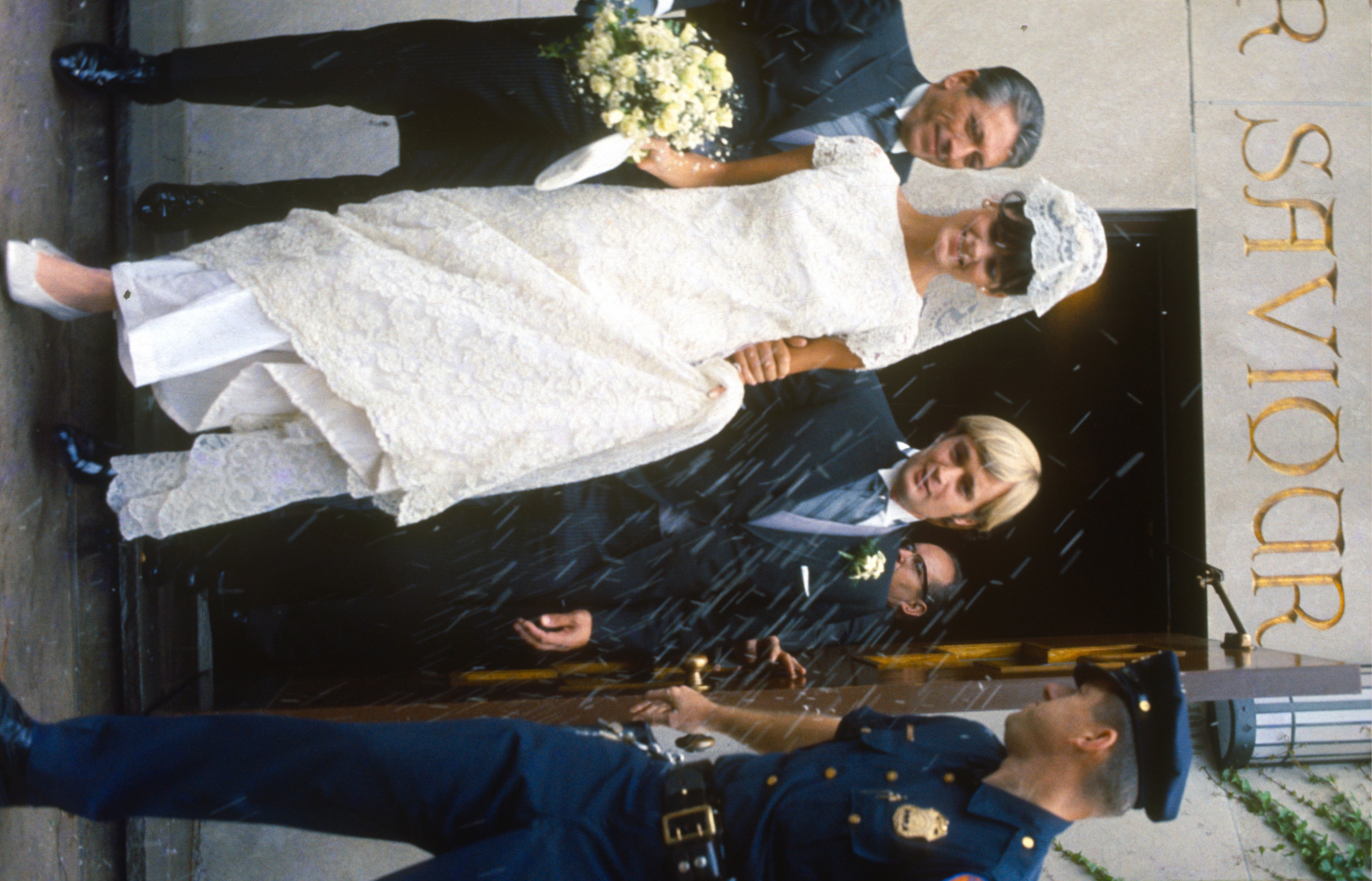 David McCallum and Katherine Carpenter in New York 1967. | Source: Getty Images
Carpenter has made a few appearances on "NCIS," but she and her husband reportedly work together on their philanthropic ventures.
McCallum was faced with what he described as the worst event of his life, which was the death of his 27-year-old son Jason who died from an accidental overdose.
For many years the actor avoided speaking about his son's passing, but in 2010, 21 years later, he talked about the regret he felt for not being there to help him during this period.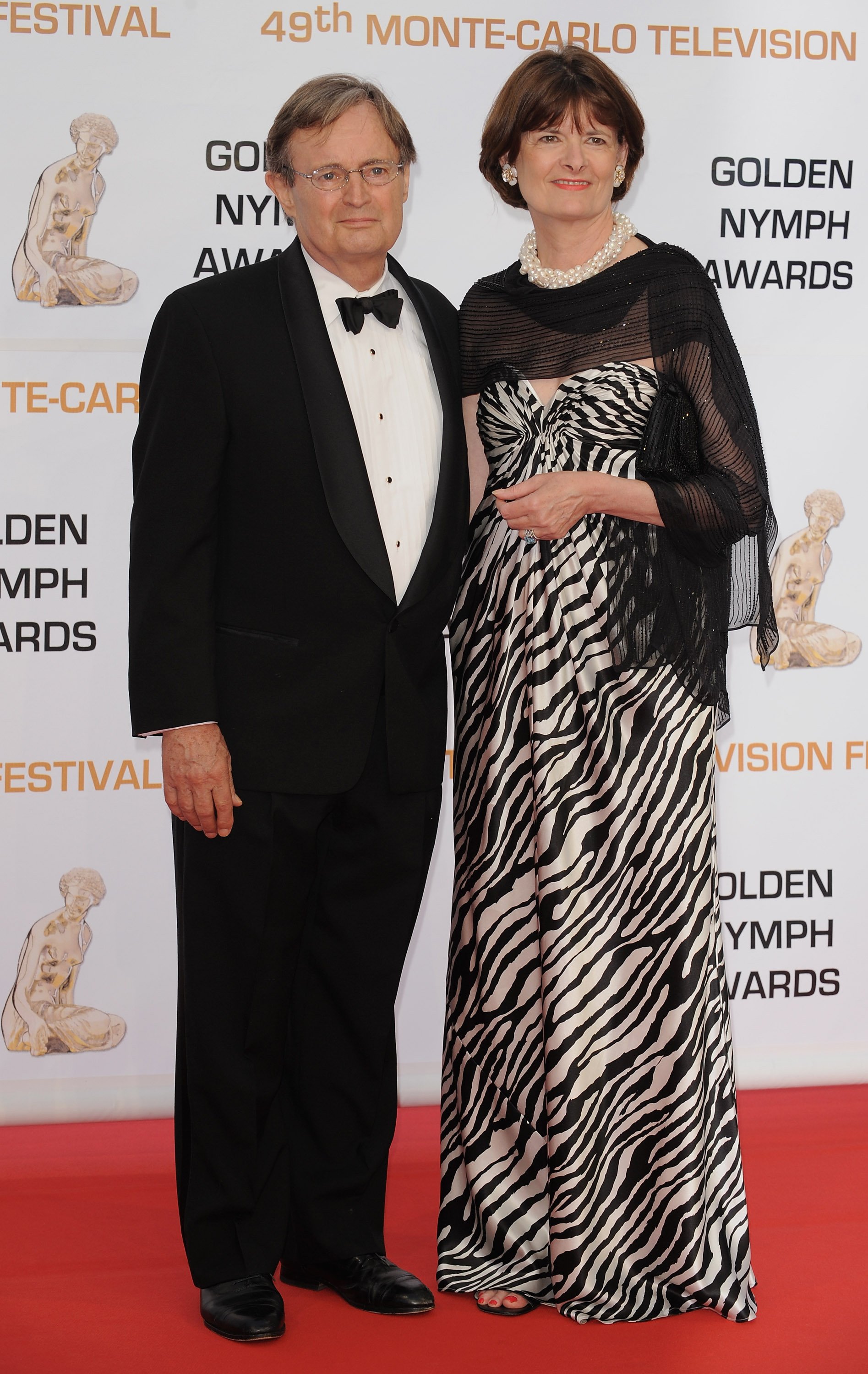 David McCallum and Katherine Carpenter in Monaco in 2009. | Source: Getty Images
After his divorce from Ireland, he moved from California, where his children were, to New York, which meant the actor had less contact with Jason.
McCallum confessed that Jason got involved with the wrong crowds. Even though his mother tried her best to help him out of it, the "drug culture" took his young life.
Instead of focusing on the "what if" scenarios, McCallum said he accepted that his son was gone, but he holds on to the fond memories he has of him.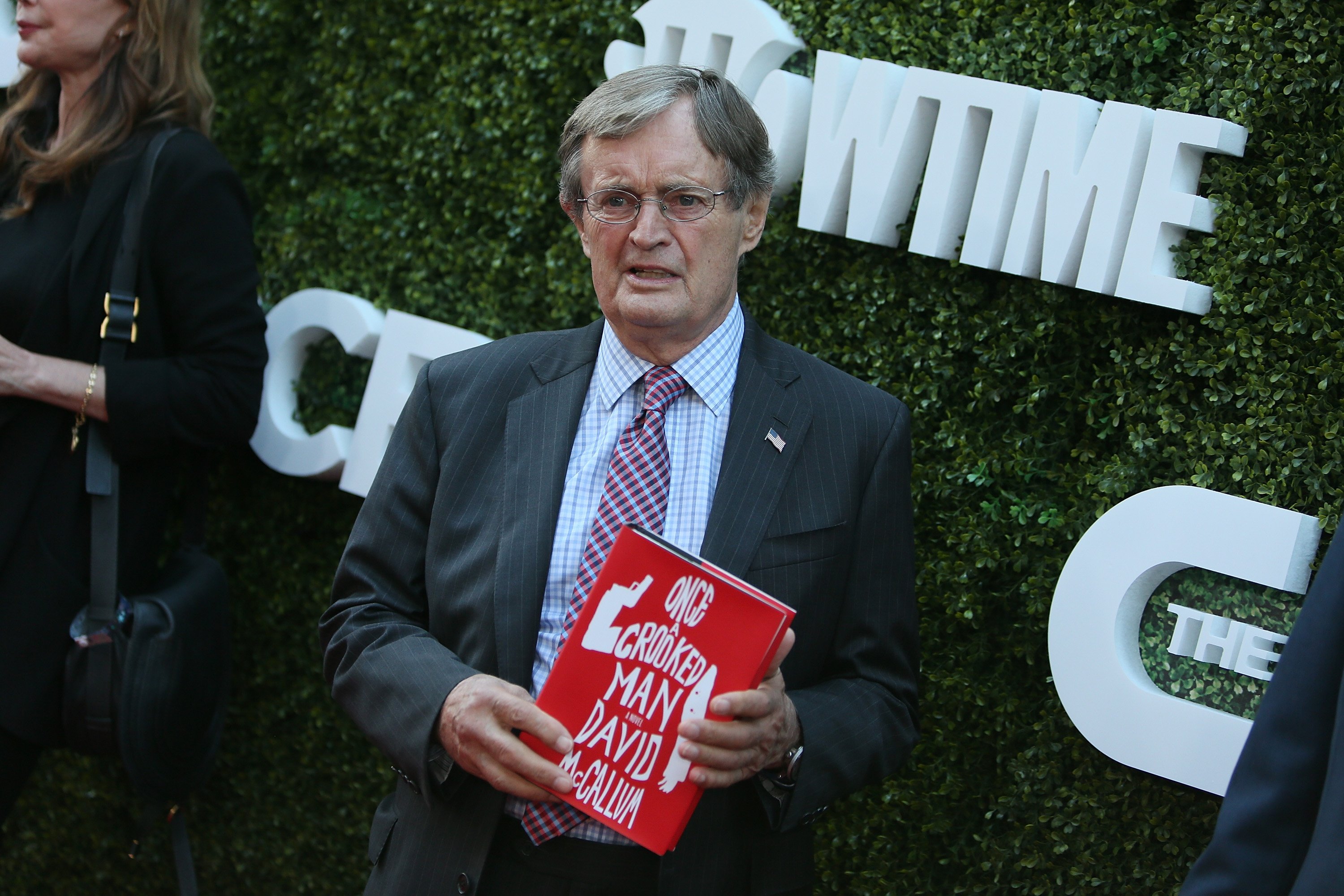 David McCallum in West Hollywood in 2016. | Source: Getty Images
Before Jason died, McCallum revealed that he was expecting a child, and now his son Tony has become a legacy he left behind and a living memory of Jason. The actor had his wife helping him get through this painful loss.
David McCallum Is Grandfather Ready to Pass Down His Acting Tips
McCallum is now 89 years old and a grandfather. His children have taken different career paths from acting, even though some still work in the limelight.
His son Val from his marriage with Ireland, is a musician living in Los Angeles. His brother Paul is a photographer also residing in sunny California.
From his marriage with Carpenter, McCallum's son Peter works as an advertising executive. His daughter Sophie worked in real estate before dedicating her time to raising her children.
McCallum's children have made him a grandfather of eight, and he is reportedly excited to give them a few notes on what it takes to make it as an actor.
He is still passionate about his acting career and shows no signs of stopping. McCallum said he will continue to make appearances on "NCIS" and hopes to continue for as long as possible.
As for his grandchildren, McCallum revealed that he does not want them to call him "grandpa" because it sounds old, so they call him granddaddy.
When his grandchildren are feeling extra funny, they remind him of his "NCIS" days and call him "grand-ducky," inspired by his "NCIS" character, Donald "Ducky" Mallard, which the actor does not mind.