The Real Story About Jimmy Palmer's Wife On NCIS
One of the most beloved supporting characters on the CBS crime drama "NCIS" is the team's optimistic and happy-go-lucky medical examiner Dr. Jimmy Palmer (played by Brian Dietzen). While deaths on the show are nothing new, viewers got a shock when a recent episode revealed Dr. Palmer's beautiful blond wife had died from COVID-19. Actress Michelle Pierce, who has played Breena Palmer as a recurring character since 2010 (per IMDb), did not appear in the episode, leaving many fans to wonder why her character was killed off. Pierce's last appearance as Breena was in 2015, when the character gave birth to her and Jimmy's daughter.
Dietzen told "ET" that the show's writers wanted to show COVID-19's impact by killing off a character viewers would know, but they didn't want the loss to be a regular team member. In the 7th episode of Season 11, titled "The First Day," the show's timeline jumps forward to current times in the pandemic. "So the prospect of having Jimmy lose his wife, the most optimistic team member lose someone, came to the table and they thought it would be a great storytelling mechanic — albeit very, very sad," Dietzen said.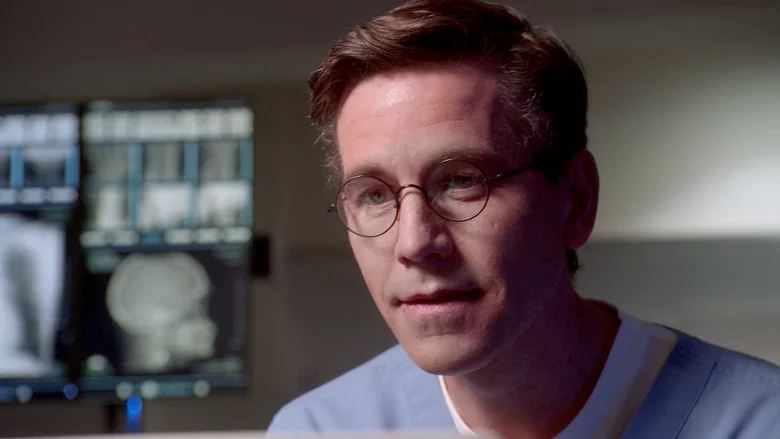 Throughout the "NCIS" episode "The First Day," Jimmy Palmer tries hard to show his colleagues he's coping well with his wife's death, but it's obvious he's not. In the episode's opening, he explains his mother has moved in with him and his daughter, but he's having trouble sleeping, asking his friends for advice on a chiropractor and weighted blankets. Later, he asks his colleague, Dr. Mallard, for a video consult, even though Mallard points out Jimmy already knows the answer. At one point, he provides the team with a lead in their current case after reviewing the file — which isn't one of his duties, someone points out. Finally, Gibbs (played by Mark Harmon) confronts the medical examiner, forcing an emotional Jimmy to admit he's in denial about his grief.
Dietzen told "ET" he wasn't surprised his character was selected to have experienced COVID-19 with such a loss. "I think that unfortunately in our country — and across the world I should say — that's been the case for a lot of folks who have dealt with COVID so closely," he said. He added that many frontline workers such as Jimmy had to deal with long working hours while also experiencing personal heartbreak. "And yet they're asked to just continue working because if they stop working, then we don't have our frontline there for us anymore."