NCIS: Los Angeles' Daniela Ruah Says The Best Part About Kensi Is Her Flaws
It is usual for actors to feel like their characters, especially after paying those characters season after season. Like a connection with another self, actors are able to tell what the best thing about playing a specific character is, and what makes them peculiar and interesting in their eyes.
Daniela Ruah has been a part of the main cast of "NCIS: Los Angeles" for about 14 years, playing a key role in the "NCIS" universe. In recent years, Ruah even directed some "NCIS: Los Angeles" episodes in more recent seasons. Although the actress was well-known in Portugal, her casting in CBS' "NCIS: Los Angeles" offered her the big break in her career that turned her into an international star.
Naturally, portraying a character for such a long time makes it so that embodying that fictional individual becomes second nature to the actor. Ruah feels no differently about playing the woman powerhouse that is Kensi Blye. In her words to Smashing Interviews Magazine: "I don't have to think about her voice, how she banters when she's upset or whatever it is. All that is second nature at this point."
Ruah went into some detail about what makes Kensi special in her eyes. For those who have seen "NCIS: Los Angeles," it is undeniable that Ruah's portrayal of the field agent is a joy to watch. But to the actress, the best part of playing Kensi is neither the on-screen banter nor action, but something else entirely.
The secret power of having flaws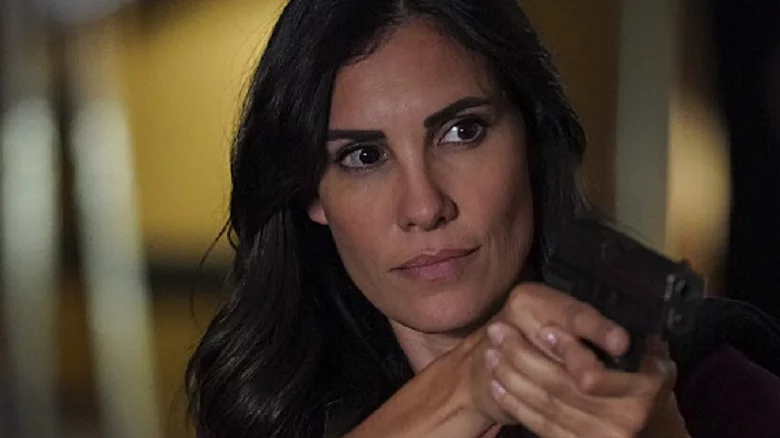 Michael Yarish/CBS
In an interview with Smashing Interviews Magazine, Daniela Ruah revealed that the best thing about playing Kensi in the long-running police procedural series is the fact that her character, much like any regular person, has flaws. Although it is easy to admire Kensi for her intelligence, competence, and strength of character, the special agent is not perfect, and no one is more aware of that than the beautiful and talented actress who has played her for over a decade now.
Ruah went into some detail about what makes Kensi's flaws enjoyable to enact, saying, "The best part of playing her is the fact that she's a flawed human being like anyone is, and she grows from her mistakes. She's intelligent. She's fiercely independent, but after all these years, I think she's grown to understand that it's okay to emotionally depend on someone else." The actress also explained how Kensi's upbringing and the losses and traumas she's endured have contributed to her independent, tough, and hardened demeanor, which progressively softens as the series goes on.
Of course, one cannot discuss Kensi's growth without mentioning Marty Deeks (Eric Christian Olsen), her partner who, in later seasons, also becomes her spouse. As Ruah concluded, "After meeting Deeks, she evolves into the fact that it's okay to emotionally depend on someone else. Not everybody's going to leave you. So, yeah. There's so much I love about her."