Can Chris O'Donnell Speak The Same Languages As His NCIS: Los Angeles Character Callen?
The "NCIS" universe is full of intelligent, competent agents who bring their formidable talents and skills to the investigation of cr1m3. That includes the ability to speak in many languages; numerous agents have been shown using their linguistic talents in the field. Among these agents is G. Callen (Chris O'Donnell), the agent introduced in the 6th season of the original show during the episode "Legend Part 1," which aired in May 2009. 
In his very first scene, in which he and Leroy Jethro Gibbs (Mark Harmon) are hanging out in L.A. after Gibbs is called there to help with a case, Callen speaks Russian to Gibbs. He says he's trying to convince a new neighbor from St. Petersburg that he's Russian Mafia, so she won't want to be friends. And in the first episode of the 1st season of "NCIS: Los Angeles," which aired the following fall, he speaks Spanish to a worker outside an apartment building belonging to a dead naval officer as he tries to figure out why the man was kidnapped. 
So right off the bat, Callen has been established as Gibbs' pal who speaks at least three languages. CBS says he has been known to talk in Polish, German, Italian, French, Romanian, and Czech as well, with Hetty (Linda Hunt) calling his Chechen "passable." Given his talent for communication, fans might easily wonder if the actor who plays him is equally proficient at languages.
O'Connell says he has worked with dialect coaches to perfect his language skills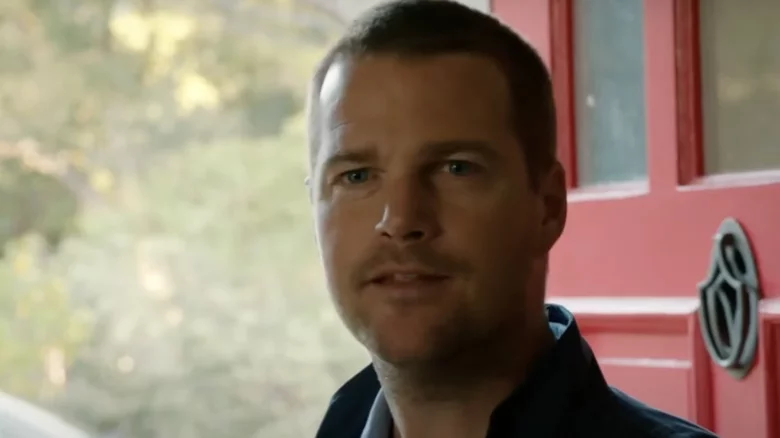 CBS/YouTube
In 2016, Chris O'Donnell did an interview with Parade promoting the eighth season episode "Glasnost," during which the interviewer points out that Callen speaks Russian, Romanian, and Czech in that one hour. O'Connell said he has worked with multiple dialect coaches to perfect his speech in other languages. "There is a sweet woman who comes to the set and she records the lines for me in Russian beforehand," he said. "When the script comes out, they send me the lines. She is on the set to make sure our Russian viewers are pleased with the proper pronunciation. That is always a challenge. It makes those scenes more interesting."
He also recalled a scene in the 2nd season, in which O'Donnell had to speak several languages in the same short scene. He's likely discussing the infamous "language battle" scene, in which Callen and Lauren Hunter (Claire Forlani) go at it during the Season 2 finale, "Familia." This happens after Hetty resigns and Lauren takes her place as acting Office of Special Projects manager — an event that causes tension in their workplace. "We had about five different dialect coaches there, and as we said each line, you could see them off-camera excited when the line was said properly, or disappointed when the line wasn't right," O'Donnell revealed.
O'Donnell says that he finds the language skills of the NCIS agents impressive, showcasing the fact that they do important work around the world. He said, "You don't realize their history with the amount of time they've lived in different countries and the different skill sets that they have. Sometimes you forget about it and then all of a sudden, it creeps up in another episode, and you're like, 'Damn!'"
However, the actor can't actually speak those languages at all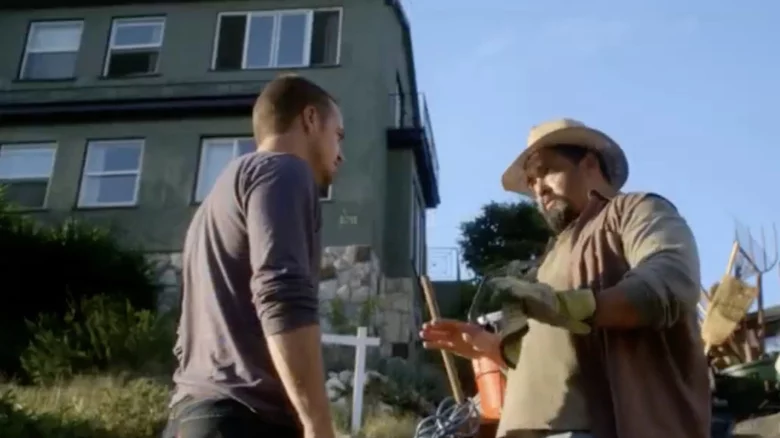 CBS/YouTube
Listening carefully to the dialogue on "NCIS: Los Angeles," you can conclude he's not a native foreign language speaker — his American accent is especially strong when he's speaking Spanish in the "NCIS: Los Angeles" pilot. However, you can also tell the training he received from those dialogue coaches is helping.
While some people ridicule his attempts (one YouTube commenter called Bro Landia said, "Animals speak better Russian than Callen"), others have praised his ability to mimic multiple languages. Anna Marie Verdugo posted, "I think Callen('s) Polish is really good. I don't know how much time Chris practiced that sentence, cause he nailed it." Meanwhile, commenter SheLovedogs4ever said, "I can understand why Callen says that the German people think that he comes from Austria … he really sounds like that it's great that he can say a few words and rates in German." Of course, others are disposed to forgive O'Connell because they like his style. Kiara Kucerova wrote, "Chris O'Donnell's blue eyes make up for all possible mistakes."
O'Donnell admitted that he, in fact, can't actually speak other languages. The actor, who is from the Chicago suburbs (per Redbook), expressed envy for those who can, telling Parade, "I took French in high school and I really can't speak it. I can order some food in Spanish but that's about it. I really am envious of people who are linguists and can speak multiple languages."