Why Anna Kolcheck From NCIS: Los Angeles Looks So Familiar
Audiences have become extremely familiar with Anna Kolcheck, G. Callen's (Chris O'Donnell) girlfriend, and later fiancee, on "NCIS: Los Angeles." Kolcheck has been an endearing character since her initial debut in Season 6, Episode 23, "Kolcheck, A.," in 2015. The daughter of Arkady Kolcheck (Vyto Ruginis), Kolcheck began with the Chicago Police Department before specializing in security and surveillance and eventually working with the Bureau of Alcohol, Tobacco, Firearms and Explosives; audiences know her not only for her playful banter with G. Callen but also for her tenacity on the front lines and her strong affection for Xbox and "Halo" games.
Kolcheck is played by Bar Paly, a well-seasoned actor with many more televised roles under her belt, although audience members will be surprised to learn where they've seen her before without even recognizing her. The Israeli actor has been working her way up since 2003 and has captivated audiences with her charm for years.
Bar Paly had one-time appearances on Unhitched, CSI: NY, and How I Met Your Mother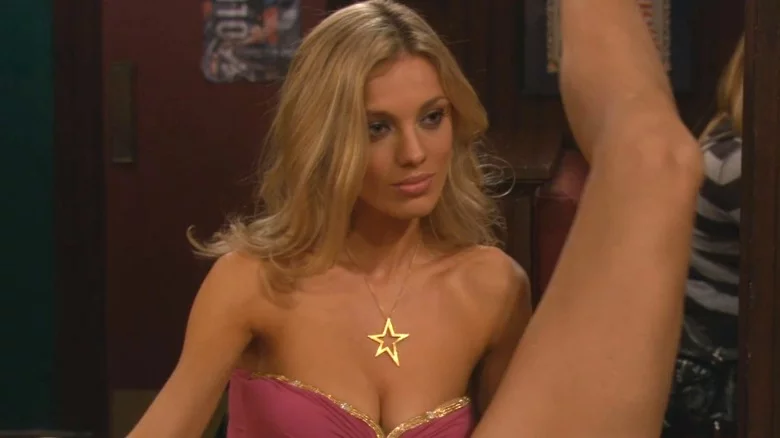 CBS
Bar Paly started with a few one-time appearances on TV series. In 2007, she had her first brush with a cr1m3-drama television show on the "CSI: NY" episode "Heart of Glass" as Mia Opal, an alternative medicine specialist. Opal is a suspect in the murder of Emery Gable (Brian Hallisay) since she fits the description given to the police and also has a motive since she was angry with Emery. However, Opal is proven innocent when Emery's sister, Kennedy (Ashley Jones), is found guilty of the cr1m3.
The following year, Paly appeared on the sitcom "Unhitched" as Chloe. The one-season series follows a group of 30-somethings who have been recently dumped and are unexpectedly thrust back into the dating scene. Paly joins the cast for Episode 5, "Yorkshire Terrier Sucked into the Internet."
In 2010, Paly made her way onto the popular show "How I Met Your Mother" for the episode "Rabbit or Duck" as Natalia. Barney (Neil Patrick Harris) finds himself on a date with her after giving out his number at the Super Bowl. After a series of interrupted dates with his phone continuously ringing, by the time he sits down with Natalia, his phone is in a dumpster. Barney can't let it go, however, and keeps hearing it ringing, leaving the gorgeous Natalia to later pursue a date with Ted (Josh Radnor).
She portrayed a suspicious and provocative plane passenger in Non-Stop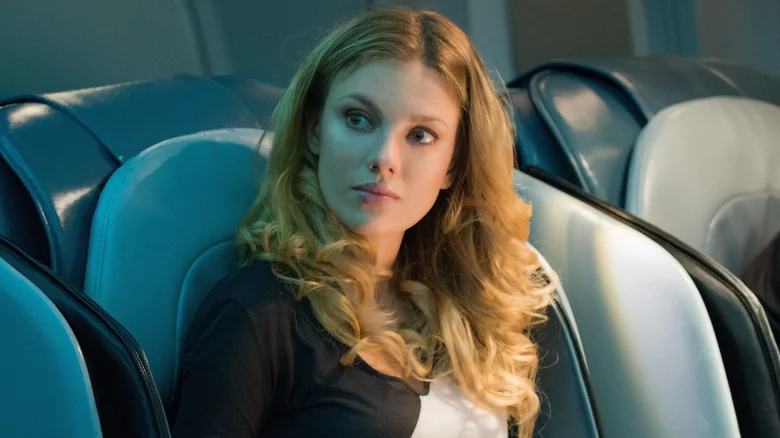 Universal Pictures
In 2014, Bar Paly appeared alongside Liam Neeson and Julianne Moore in the action thriller "Non-Stop," which follows a Federal Air Marshal on an international flight who receives threatening texts with financial demands along with a warning that someone on the plane will be executed every 20 minutes if they are not met. Paly plays one of the passengers on the plane, Iris Marianne. A beautiful, lascivious woman, she is a suspect for Bill (Neeson) to investigate since he has no idea where the text messages are coming from.
As Bill fights against time, Iris and other passengers have no issue getting in his way and refusing to take the threats seriously. They are resentful of Bill's investigation because not only does it disrupt their flight, but also, the true killer, Tom Bowen (Scoot McNairy), attempts to pinpoint the cr1m3 on Bill by opening the bank account where the money must be transferred to in his name.
Paly was the beautiful but deadly Helen of Troy on DC's Legends of Tomorrow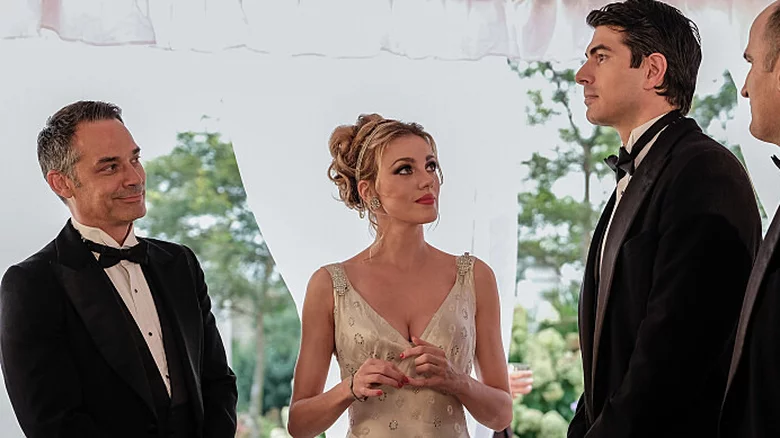 Bettina Strauss/The CW
Bar Paly has added several more TV show roles to her filmography since joining "NCIS: Los Angeles" in 2015. One of her most noticeable is on DC's "Legends of Tomorrow" an action and adventure drama that ran from 2016 to 2022. The show is a spin-off with characters from "Arrow" and "The Flash" and follows a group of time-traveling superheroes, adding to the growing Arrowverse.
Paly joined the cast for two episodes as Helen of Troy: 2017's "Helen Hunt" and 2018's "The Good, the Bad and the Cuddly." Fans may remember the character's beauty curse: any man who gazes at her is compelled to fight for her hand, even to the d3ath.
In "Helen Hunt," her character causes trouble by unintentionally starting a fight among some of the male Legends. Some of the female Legends implore her to return to Troy, but she refuses, saying she is tired of watching men d1e over her. Zari (Tala Ashe) comes up with a solution to make both the legends and Helen happy by bringing her to Themyscira instead. In "The Good, the Bad, and the Cuddly," Helen returns as a hero, siding with the Legends against Mallus (John Noble), the main antagonist in Season 3.