Katrina Law Says Her NCIS Role Is The Character Who Most Closely Resembles Her Real-Life Personality
"NCIS" is nearing the middle of its 20th season, and it has remained one of television's most popular shows (via Variety). The current cast of the Major Case Response Team has undoubtedly had its ups and downs in Season 19, especially with the exit of significant character Mark Harmon's Leroy Jethro Gibbs. He was arguably a father-like figure to Timothy McGee (Sean Murray) and Nicholas 'Nick' Torres (Wilmer Valderrama). So the adjustment of having Alden Parker (Gary Cole) lead the team came with some hesitation. Nevertheless, the MCRT is always a family, and they proved that during the Season 20 premiere as McGee, Torres, Jessica Knight (Katrina Law), Kasie Hines (Diona Reasonover), Jimmy Palmer (Brian Dietzen), and even Dr. Donald 'Ducky' Mallard (David McCallum) fought for Parker's innocence.
While the team is close, two team members have forged a romantic relationship; Jimmy and Jessica started a romance at the end of Season 19 that has carried into Season 20. Fans know Jimmy, who's been around since the first season. However, Jessica Knight is a much more recent addition, having made a brief appearance in Season 18 and then being a regular team member in Season 19.
Law is an experienced actress known for her longtime role as Nyssa Al-Ghul on "Arrow" (via IMDb), although she has noted that Knight is the character who most closely resembles how she is in real life.
Katrina Law says she and Jessica Knight both want to 'fit into new situations'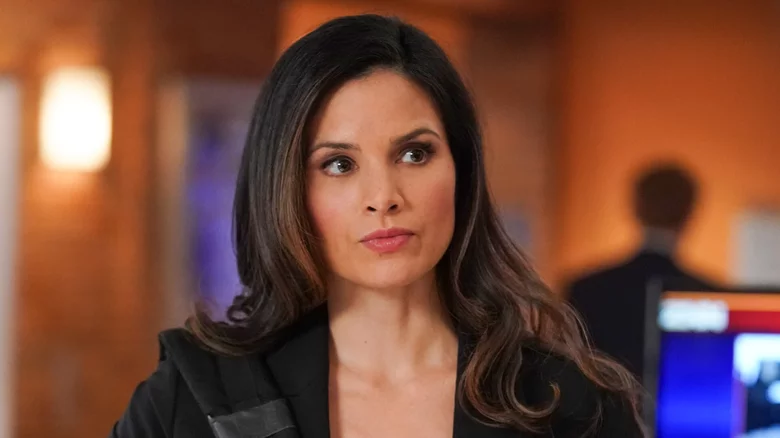 Sonja Flemming/CBS
During a recent conversation that Katrina Law had with CherryPicks, she explained that Jessica Knight on "NCIS" is probably the character with the closest personality to herself of any part she has played thus far. "Is it too cliché to say there is a little bit, if not a lot, of me in all of these characters?" Law asked. "That being said, I think 'NCIS' is probably the closest fit to my real-life personality," she continued. According to Law, despite considerable differences, "I think the thing that connects me most to her is her desire and struggle to fit into new situations."
Like Knight on "NCIS," Law also says she has a suppressed goofy side. During multiple episodes in Season 20, Knight has cracked jokes or made faces despite how seriously she takes her job, and Law sees a huge similarity there. "I can't help but feel that she has a goofy side that she is barely able to keep under wraps, and that's pretty much how I feel every day of my life," she explained. It will be interesting to see more of this from Knight moving forward, and the teaser for the next episode looks like it will focus on her backstory.