Like it or Not, NCIS Found the Perfect Replacement for Agent Gibbs
CBS' NCIS has been one of the top procedurals — if not one of the top overall series — on television for a very long time. Its success has led to quite a few spinoffs, including sophomore series NCIS: Hawai'i. That longevity, however, has necessitated cast turnover. Over the years, a lot of great actors left the NCIS cast, like Maria Bello as Jack Sloane. Each time it changed the vibe of the team, but there was never any worry that someone's departure would wreck the series for good.
That changed early in Season 19, when Leroy Jethro Gibbs decided to call it a career and Mark Harmon left NCIS. After a long and personal case, Gibbs decided to stay in Alaska because he finally felt at peace. While some NCIS fans didn't share that feeling, the series has done pretty well without Mark Harmon as Gibbs. In fact, CBS found the perfect replacement for the beloved character.
Who Replaced Gibbs on NCIS?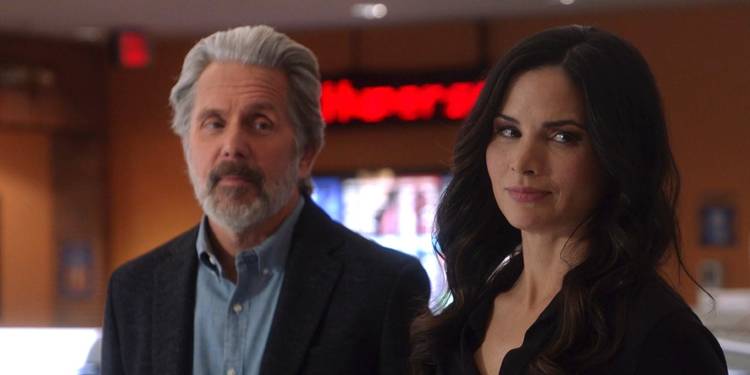 Parker and Knight in The Wake on NCIS
Let's get one thing clear before NCIS fans riot: no one will ever be the same as Mark Harmon's Gibbs. His charming personality, care for his team and no-nonsense personality carried NCIS for nearly two decades, and he deserves recognition for that. However, Gary Cole's character Alden Parker has done an admirable job taking over the series' lead role.
For starters, the writers brought Parker along slowly. It wasn't like he immediately gelled with the team, as they brushed off Gibbs' exit. Rather, the team (like the whole fan base) had some misgivings about him from the very beginning. Torres especially had problems adjusting to Gibbs leaving, and he took it out on Parker. However, Parker took it all in stride, while asserting himself as the team's lead agent.
Parker knew how much Gibbs meant to the team members, and Cole confirmed that before stepping into the role of Agent Parker. He told TV Insider, "Part of my job description is to get comfortable, whatever that takes. I'm not trying to be [Gibbs]. The writers made that distinction." His character made good on the comment in the Season 19 finale. Parker got into trouble with the FBI after being framed for m****r, and he specifically told his team members not to stick their necks out for him. He wasn't close with them like Gibbs was. However, with some prompting from Ducky, they all went against Parker's wishes. He had been there for them since taking the job, so they would be there for him when he needed an assist.
NCIS' Parker Isn't Gibbs, But They Share a Few Qualities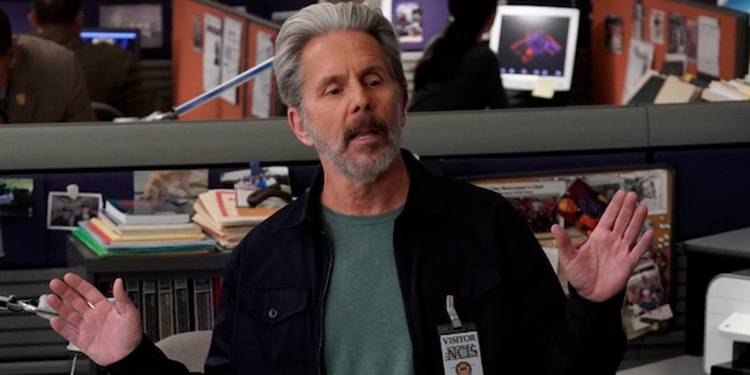 Agent Parker on NCIS
The NCIS writers did a good job of allowing Parker to mimic Gibbs without outright replacing him. Gibbs was into boat-building and Parker's hobby is birdwatching. Gibbs always had his coffee and Parker is always giving everyone pastries. Gibbs' lack of technological acumen was always a comedic beat, while Parker's new communication app has streamlined cases for the team. All of that is to say that Parker has some Gibbs-like qualities, but they are different enough to make him his own character.
Parker has also been much more laid-back than Gibbs and that's been a breath of fresh air for NCIS, even if the ratings have suffered since Mark Harmon's departure. That, however, doesn't mean that Parker isn't committed to the job. At the start of Season 20, Parker showed off another Gibbs-like quality: something from his past came back to bite him. And Parker ran from the law just like Gibbs, albeit with his ex-wife in tow. The character has perfectly filled the void that Gibbs left behind, with Cole proving to be an excellent successor to Harmon in NCIS history.
To see Agent Parker continue leading his team, watch NCIS Season 20. The series returns Jan. 2 with an NCIS crossover event.