Are Michael Weatherly and Cote de Pablo reuniting on NCIS?
NCIS's Tony DiNozzo and Ziva David are undoubtedly two of the show's most loved characters and since actors Michael Weatherly and Cote de Pablo left the show, fans have consistently called for the stars to make a comeback.
Michael recently delighted viewers when he teased a possible reunion of the fictional couple this year. So, will the two stars be returning to NCIS? Here's what we know…
In a reflective tweet on New Year's Day, the 54-year-old wrote: "Happy New Year! It's time to look at time and enjoy the moment!"
One fan wrote in the comments section: "We all would rather look at you and Ziva reuniting and enjoying that moment," which prompted Michael to write the response: "Stay tuned… for this might be an interesting year for such 'moments'!"
If this wasn't enough to give fans some hope of a comeback, he also teased his potential return back in May last year. In a tweet, he shared a TV Insider article that asked: "NCIS: Will Michael Weatherly return for a guest spot with 'Bull' ending?". He captioned the post: "End of @BullCBS tonight, I'm reflecting on 22 years of TV. From Dark Angel & @NCIS_CBS it's been a fantastic experience; worked w/ thousands of actors & hundreds of directors. I'm taking some time to look back on it all. And always the question: @tvinsider."
As for Cote, back in 2016, the actress revealed that she chose not to return to the show because of "political things and scripts not being good enough".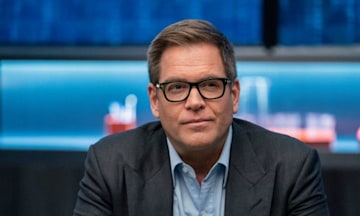 Michael recently teased a Tony and Ziva reunion 
"Look, I love this character! I worked for eight years crafting Ziva and when I felt like the character wasn't being treated with the respect she deserved," she said.
"They were going to send [Ziva] back to Israel and make her an unfortunate, miserable woman. I didn't think it was fair. I told them until someone can write something really fantastic for Ziva I won't come back."
She later clarified her comments in a 2019 interview, saying: "I think that was taken out of context at a certain point, and people start writing that to justify the idea of leaving.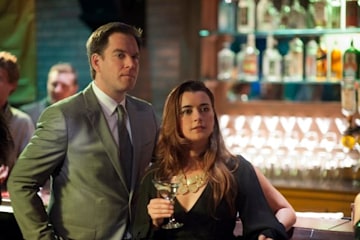 Michael Weatherly and Cote de Pablo on NCIS
"But I didn't leave because I wanted to go or because I was ready or because I was tired. I didn't really have an option."
While fans will just have to wait and see if the pair return, it sounds as if Michael is open to the idea. As for Cote, perhaps an enticing storyline could just be enough to bring her back to the show.