Brian Dietzen shares exciting news following NCIS crossover – and fans will be thrilled
Brian Dietzen shared some exciting news on Tuesday, and huge congratulations are in order! Taking to Twitter, the actor – who plays Dr Jimmy Palmer on NCIS – celebrated the record-breaking response to the crossover event which saw teams from the Washington DC, Hawaii and LA branches come together for a high-stakes investigation.
After airing on Monday night, the crossover event has already surpassed season highs in audience numbers and it's even resulted in CBS' most-watched Monday since the NCAA men's basketball championship game, which aired in April 2022.
Retweeting an article which detailed the viewership figures, Brian wrote: "Thank you to everyone who watch the #NCISCrossover last night! It was a blast to film, and I hope you all enjoyed it as much as we did!"
Who knows, with such a positive response, we could be looking at another crossover event sometime soon – especially with fans calling for another one!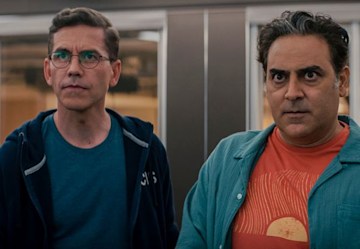 Brian Dietzen first joined the cast of NCIS in 2004
"GAHHH DANG THE NCIS CROSSOVER!!!!! Literally the best 3 hours of tv they could have put together. I NEED one again LIKE the chemistry and acting was fantastic all over. THAT is how you do a universal crossover for real #NCIS #NCISHawaii #NCISLA #NCISCrossover #NCISverse," wrote one Twitter user.
"Absolutely Loved this! You must do a crossover event again! Please!!" commented another.
Meanwhile, a third penned: "Last night's NCIS crossover was so awesome. I enjoyed every single minute of the 3 hours. I really enjoyed watching all 3 teams coming together to solve 1 case. I hope there are more 3 team crossovers in the future."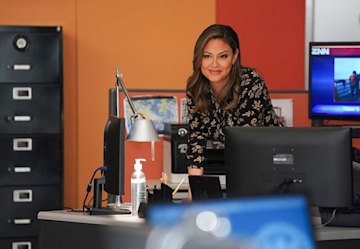 Vanessa Lachey has also responded to the good news 
Vanessa Lachey, who portrays Special Agent Jane Tennant on NCIS: Hawai'i, also responded to the high ratings, tweeting:
"Wow!!! I'm shocked! The NCIS Triple Crossover was the most watched TV across all Networks combined last night and the highest since the NCAA finals in 2021! I shouldn't be SURPRISED because YOU FANS are incredible! Mahalo!"