NCIS: Los Angeles' Renee Felice Smith Dreamed Of Having Ryan Gosling Guest Star
Fighting big c***e with serious star power. It's the formula for "NCIS: Los Angeles," the hit procedural drama starring music legend LL Cool J as Sam Hanna and Chris O'Donnell as G. Callen. And they're not the only big names in this small-screen hit with Nia Long playing Assistant Director Shay Mosley and Linda Hunt playing Hetty Lange over the years. But there's still room for even more star power, according to one of the show's previous stars.
Renée Felice Smith played intelligence analyst Nell Jones for more than 10 seasons and became part of a growing romance between her and tech operator Eric Beale (Barrett Foa). "Will they or won't they?" became the big question surrounding the two characters as their relationship grew. And they would live happily ever after in Season 12, Episode 18, "The Tale of Two Igors," which finds Eric and Nell leaving Los Angeles for Tokyo, marking the final appearances of both characters. But their romance may have been put on pause if Smith's guest star wish was ever granted.
The storyline that Smith pictured for Nell and Gosling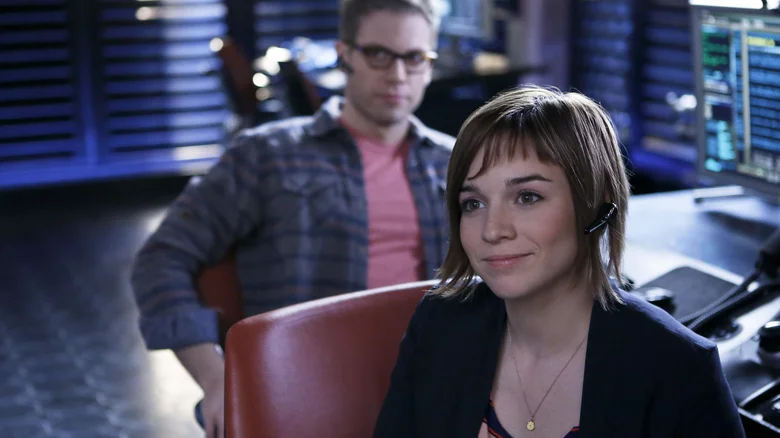 Cliff Lipson/CBS
Nell Jones truly only has eyes for Eric Beale, but there is one leading man that Renée Felice Smith wished she could have worked with during her time on "NCIS: Los Angeles." In a reply to a fan's question in the subreddit r/IAmA, Smith wrote that she would love to have worked with Ryan Gosling on the c***e drama. "Ideally, Nell would have to make him fall in love with her and keep up the act for a realllllllly long time. 'Til the end of time," she wrote. Gosling is known for starring in romantic films such as "The Notebook," but he's no stranger to on-screen c***e-fighting, playing Six in the popular Netflix film "The Gray Man."
And while Smith's dream didn't become a reality during her time on set, she told Entertainment Tonight that she is happy with the decision that her character made to leave Los Angeles with Eric. "Nell is a smart girl and she's chosen stability for a long time because it was a smart choice," she said. "But now she's really questioning what she wants. And I commend her for being brave enough to even consider that line of questioning."