NCIS teases major new storyline that fans have been waiting for
NCIS has teased a major new storyline concerning Gary Cole's character, Alden Parker, which is set to air during Monday night's episode – and fans can't wait.
The upcoming plot will see the team investigate a m****r, revealing one of the suspects to be linked to Alden's romantic past.
In a promo clip shared to the show's official social media pages, Jessica Knight, Timothy McGee, Nicholas Torres and Alden can be seen looking at CCTV footage to identify a m****r suspect.
Alden appears to recognize the cr1m1nal, telling his team: "Something about this guy looks," before being interrupted by Timothy who confirms the suspect to be a man named Ryan Erinson.
A shocked Alden reacts to the news, saying: "You've gotta be kidding me."
When asked by Nicholas if he knows him, Alden surprises his team with his response: "No, but I know his mother. He is the son of Joy Erinson but I know her as Joy Sullivan… She was my first love when I was just a kid."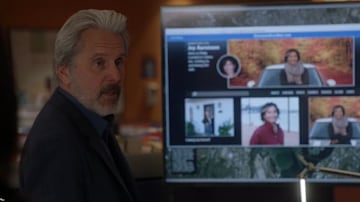 Gary Cole as Alden Parker
Timothy adds: "Unfortunately, your first love's son is now a prime m****r suspect."
Viewers took to the comments section to share their excitement for the new episode, with one person writing: "Yes!! We NEED a Parker love story," while another added: "Whooaa… Need MORE backstories about Parker!! Still need to know his story with the boat and his Navy Family tho."
A third person commented: "Ooooh, THAT looks good!" while another added: "Oh, I can't wait to see this episode. Parker is just getting better and better with each episode. I kinda enjoy him more now."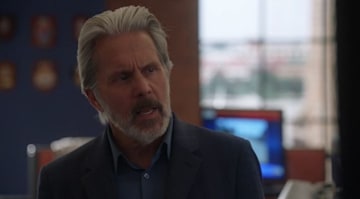 NCIS continues on Monday
The new episode will come just a week after the epic crossover episode, which drew in over seven million viewers, shocking NCIS: Hawai'i star Vanessa Lachey with the incredible fan response.
The three-parter saw teams from the Washington DC, Hawaii and LA branches come together for a high-stakes investigation, in which the agents learned that they each had a six-digit bounty on their head via the dark web.