Michael Weatherly's Decision To Leave NCIS Was Unexpectedly Romantic
"NCIS" has been on the air since 2003. In that time, it has naturally seen its share of comings and goings — including some major characters. Those major character departures have included Ziva David (Cote de Pablo) and Tony DiNozzo (Michael Weatherly), as well as Agent Leroy Jethro Gibbs himself (Mark Harmon). 
Stars who have been a part of the show have all had their disparate reasons for leaving – and those reasons haven't always been transparent from the start. Pauley Perrette, for example, reportedly left after a workplace situation that caused her discomfort led to conflict between her and Harmon (per Vanity Fair), which wasn't revealed at the time of her departure. Sasha Alexander, who played Kate Todd, apparently felt the shooting schedule was too difficult (according to the Chicago Tribune), which makes sense since the show is infamous for long shooting days. Her replacement, de Pablo, felt her character wasn't getting enough respect and the scripts weren't worthy of her, as she revealed in a 2016 interview. 
When Weatherly left at the end of the show's 13th season in 2016, it was an emotional ending given that DiNozzo was one of the original "NCIS" agents and a major lead in the series. Over the years he's given a few reasons for leaving, and one of them is surprisingly romantic.
Weatherly has said he left to do other things and spend more time with his family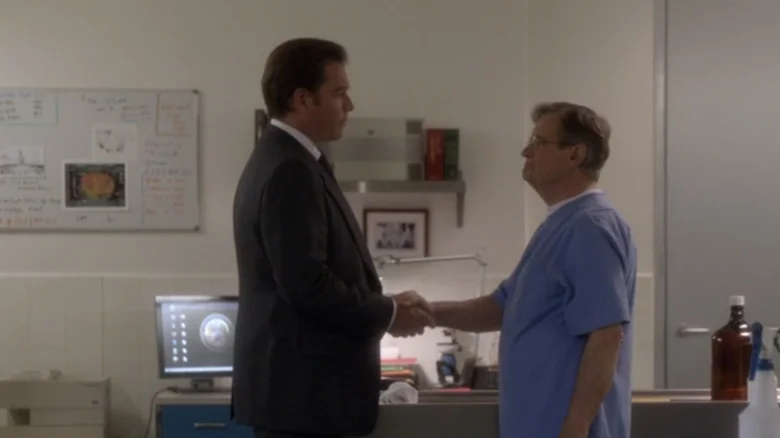 CBS
In 2016, when Michael Weatherley's exit was announced, no reason was given for his departure, although The Hollywood Reporter linked the news to an incident in which Weatherly pleaded no contest to driving under the influence and was sentenced to an alcohol recovery program. Later that year, when announcing his new legal drama "Bull," he explained during the Television Critics Association's press tour, "I was burnt out by 'NCIS' and I was ready for a new challenge." He explained that he was tired of the grind, as THR reported, and said, "It really felt like a circle that had gone all the way around and I really felt happy with the resolution of character and my time on the show."
He also told TV Insider that he was experiencing wanderlust and that there were other things he wanted to do. Plus, he wished to spend time with his family, which includes his physician wife Bojana Jankovic, their children, and a son from his previous marriage (via Hello). "NCIS" is well known for its long hours (actor Sean Murray told StarryMag in 2020 that the average workday was 12 hours for the actors, which was an improvement over previous years). As noted, those hours drove colleague Sasha Alexander away after just two seasons. So this wasn't surprising — Weatherly had, after all, been on the show for 13 seasons.
He said that Cote de Pablo's departure spurred him to leave as well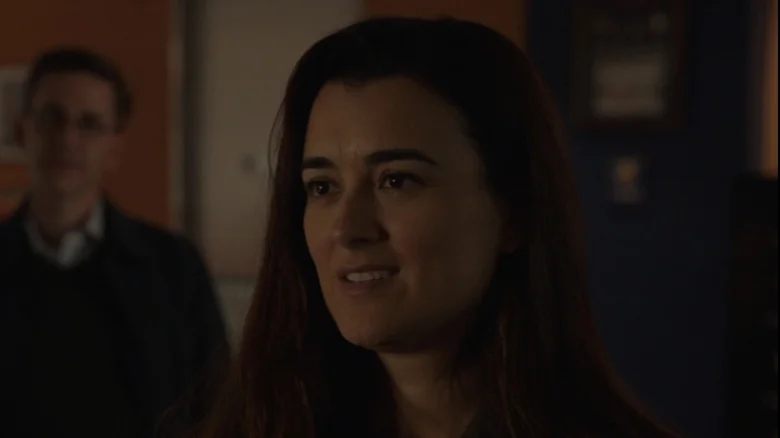 CBS
But Michael Weatherly has also said he had another reason for leaving, and it has everything to do with the romance between his character and Ziva. Their sexual tension ignited in the third season and continued its slow (and frustrating, for "Tiva" fans) burn throughout the seasons until Cote de Pablo announced her departure and her character was k****d off — except, she wasn't really dead. Watchers of the show know that Tony DiNozzo later discovered that he and Ziva had a child and when Tony left, it was to take care of their daughter.
In the TV Insider interview, Weatherly noted that he started thinking about leaving after de Pablo left in NCIS' 11th season. The reason? "Their great dynamic, the badinage and sparring and flirting between those two characters and how they would swing from siblings to near lovers and back to buddies, that was gone, and then I got to the point where I felt I'd stayed at the party for too long. I would look around the room and other people were really in sync and having fun," the actor said.
De Pablo has since made several guest appearances on "NCIS," revealing that Ziva had actually faked her d***h. She and DiNozzo were apparently reunited in 2019, although technically Weatherly hasn't been seen on the series since he departed. However, the actor posted a recent New Year's tweet hinting that an on-screen reunion might be coming in 2023. Fans will want to stay tuned.