NCIS: LA: Why is the show ending? The reason behind series cancelation
NCIS: LA fans were heartbroken when they heard that the popular c***e series, which is a spin off from the original long-running NCIS drama, would be coming to an end after 14 seasons.
Plenty of fans and characters have been expressing their sadness at the news – but many are wondering why CBS took the decision to end the show. Here's what we know…
CBS have not disclosed a specific reason why NCIS: LA would be coming to an end, however, reports state that it could be due to budget limits. NCIS is still running as well as it's other spin-off show, NCIS: Hawai'i.
Deadline states: "A cancellation of a long-running drama with big-name leads filming in L.A. should not come as a shock given the big price tag involved, especially at a time when networks across the board are looking to cut their spending."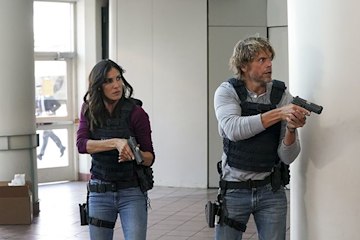 The show is coming to an end after 14 seasons
Meanwhile, a statement from CBS was released to announce the news officially. Amy Reisenbach, president of CBS Entertainment, said: "From Day 1, the cast, producers and crew were amazing Network/Studios partners, and their teamwork, talent and spirit vividly came through on the screen."
She added: "We are so grateful for the collaboration and remarkable run of these treasured members of our CBS family, and plan to give them the big sendoff they and their fans deserve."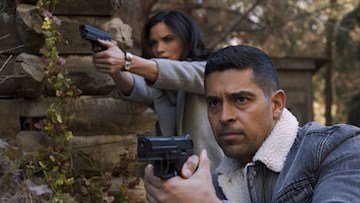 The NCIS franchise is hugely popular with fans
A statement on how the show would be wrapped up was also revealed. Executive producer, R. Scott Gemmill said: "Our crew has grown to be a true family, and their hard work and dedication has been fundamental to our success year after year.
"To our loyal viewers who loved our characters and followed their journeys, thank you. We look forward to delivering an end to the series that is both satisfying and does justice to these beloved characters."