NCIS star LL Cool J pays heartbreaking tribute to late colleague
MCIS: LA star LL Cool J took to Instagram to pay tribute to a colleague at CBS, Deborah Barak, who very sadly passed away from cancer on 21 January, aged 65. Deborah was a Business Affairs Executive at the network which housed LL's hit show NCIS: LA.
Sharing a photo of Deborah, the actor captioned the post: "You were a great person. You were tough and fair. May the almighty embrace you. Thank you for everything Debby. My love to your family, friends and colleagues. @cbstvstudios @cbstv."
Sharing a tribute, the president of CBS studio David Stapf said: "Debby was a mentor and dear friend to so many of us at CBS. She was the person everyone turned for counsel and guidance, both professionally and personally. You always left her office feeling a little bit smarter and emotionally stronger. There was no one who was more universally loved, admired, and respected at CBS and across our business."
LL's followers were quick to comment, with one writing: "So sorry for your loss," while another person added: "My condolences to you and the entire family."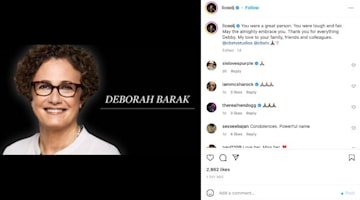 LL Cool J paid tribute to Debby
The actor recently confirmed that NCIS: LA would be ending after 14 seasons. Posting on social, he wrote: "This NCIS Crossover was a huge success!! Thank you to all our millions of fans around the world! Some of our best ratings in years. After 14 seasons, this is the perfect time to end @ncisla on top of our game!!!"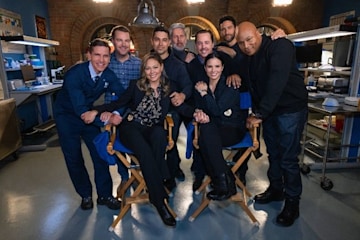 NCIS: LA is set to end after season 14
Amy Reisenbach, president of CBS Entertainment confirmed the news on Friday in a statement which read:  "For 14 seasons, NCIS: Los Angeles has been a stalwart of our lineup with characters who were a joy to watch. It's no surprise this show succeeded as a global franchise.
"From Day 1, the cast, producers and crew were amazing Network/Studios partners, and their teamwork, talent and spirit vividly came through on the screen."