Pauley Perrette's bold new look delights fans as she returns to social media
Pauley Perrette has been keeping a low profile over the past few months but delighted fans at the weekend with a new Instagram update.
The former NCIS star took to her feed to post several pictures of herself with her friends at LA Zoo, as well as a throwback of herself with the late actress, Betty White, taken at the same place several years ago.
Fans were quick to comment on Pauley's vibrant appearance and in particular, her colorful hair transformation, which contrasted to her iconic black hairdo in the throwback shot.
Comments included: "Omg your hair is amazing," and "I'm obsessed with your hair," as well as "You look so well and vibrant."
The actress had mainly been active on Twitter until the end of last year, when she made the move to Instagram.
She wrote: "There's some really weird twit going on here… SO……… I have actually put myself on @instagram after all this time. I'm @thepauleyp on IG. All other accounts there or here claiming to be me are fake."
The actress was a fan favorite on NCIS playing Abby Sciuto from 2003 to 2018. She has spoken out about a potential comeback to the show – revealing that she has no plans to do so, much to the disappointment of fans.
Pauley Perrette's fans were quick to admire her hair in her latest photos
The beloved actress has been through a lot in the past few years and recently took to Twitter to share some upsetting news with fans. In a lengthy post, she revealed that she had suffered a stroke last year, among other traumatic incidents.
It read: "It's 9/2. One year ago I had a massive stroke. Before that I lost so many beloved family and friends, and daddy and then Cousin Wayne. Yet still a survivor after this traumatic life I've been given so far… And still so grateful, still so full of faith, and STILL HERE!"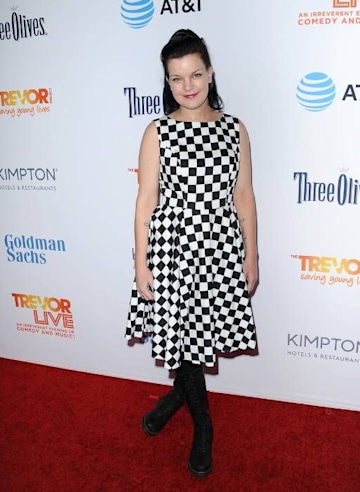 The former NCIS star has experimented with many hairstyles over the years
The actress shared footage of herself alongside the post, where she said: "Oh my God, it's September 2nd, it's the one-year anniversary since I had a stroke and I'm still here."
She continued: "Yes, I'm still here again, like how many times do I cheat d***h?" The star went on to explain how she "almost d**d from a hair dye allergy" and was the victim of an a*****t too.