NCIS' Brian Dietzen gives insight into co-stars' relationship off-air in rare personal post
NCIS star Brian Dietzen – aka Jimmy Palmer in the hit show – is a fan favorite in the popular show, and often keeps his fans updated on both the program and his personal life on social media.
The actor memorably shared a candid photo of himself with his co-stars back in October, showing that off-screen, they are super close.
The picture included Katrina Law – who plays his on-screen partner Jessica Knight – and Sean Murray – who plays Timothy McGee in the hit series.
Everyone was all smiles as they sat in their NCIS uniforms, posing with their arms around each other.
Comments alongside the photo included: "This photo is so adorable," and "Lovely photo together," along with: "Love this photo so much!"
Currently on the show, Brian's character Jimmy's love life has been a big plot line. Jimmy and Jessica started off their time together on the show as best friends, but eventually, sparks began to fly as they admitted their feelings for one another in the season 19 finale.

NCIS' Brian Dietzen shared a photo of himself with his co-stars – much to the delight of fans!
Fans were left reaching for their tissues several weeks ago when the pair's relationship was at the center of episode 11. Jimmy had began acting strange after Jessica asked him if his daughter, Victoria, would want to join them for their movie night.
After confiding in her colleague Kasie, the agent soon realised that the film the couple were planning on seeing is a family favorite for the Palmers.
An emotional conversation with Jimmy revealed that he is still struggling with the d***h of his wife, Breena, and while he wants Jessica to be part of Victoria's life, he's finding it hard to take that step. The pair hugged it out and all traces of awkwardness vanished.
Jimmy had opened up about his character's relationship with Jessica while chatting to Looper ahead of the premiere of season 20.
He said: "As for Jimmy and Jessica, it's been wonderful to see their relationship [develop] and see them get closer, especially during the last couple episodes of last season.
"What I've loved about it so far is that we get to see two people who see something in one another, and they want to know what it's all about. There's less of a mystery there, less of a 'Oh my gosh, what might happen?' It's just two people who are saying, "Hey, let's see if there's anything here."
"It's going to be exciting to see what happens between the two of them."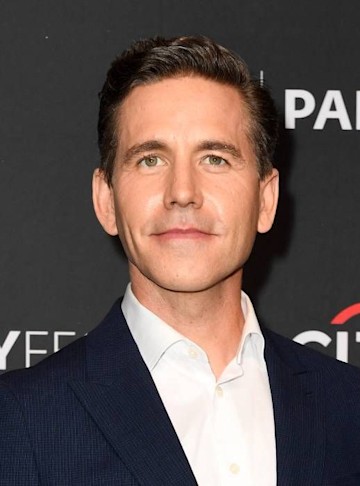 Brian plays Jimmy Palmer in the hit show
When asked if there is something the audience still don't know about his alter-ego, 20 years on, the actor said: "It was interesting that early on, we established that he's not a fan of baseball.
"I'm not sure why. It's probably because of the pitcher Jim Palmer, and the fact that he got called Jim once in a while when he was young. There's something — he doesn't like being called Jim.
"Doesn't like James too much either. Jimmy is something that he's pushed for because it suits his personality more. If you ever see Jimmy Palmer on the street, don't call him Jim. He won't turn around. It's got to be Jimmy, or Dr. Palmer if it's Ducky."