Are NCIS and NCIS: Hawai'i facing cancellation amid LA ending?
NCIS fans were left heartbroken recently when CBS announced that NCIS: Los Angeles would be coming to an end following its 14th season.
So, what does this mean for the flagship show and its spin-off NCIS: Hawai'i? Here's all we know…
Is NCIS getting cancelled?
Following LA's cancellation, fans couldn't help but express their concern on Twitter, with one person writing: "Very upset about #NCISLosAngeles being cancelled after this season. The NCIS series is among the very few television shows I enjoy. I hope #NCIS and #NCISHawaii can keep going for more seasons to come."
While the ratings might be slightly down compared to season 19, NCIS is still one of America's most-watched shows and so it's very unlikely that the drama will be cancelled ahead of season 21.
What's more, NCIS drew in a huge audience of 7.7 million during the franchise's recent crossover event, which saw the show join forces with spin-offs NCIS: Hawai'i and NCIS: LA. This number subsequently grew to 11.25 million with seven-day playback.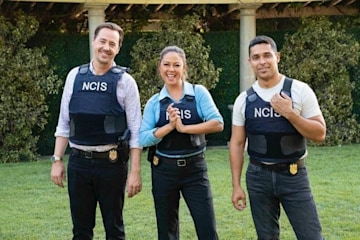 Sean Murray, Vanessa Lachey and Wilmer Valderrama starred in the crossover event
Will NCIS: Hawai'i be cancelled?
While CBS has not yet renewed the drama for a third season, we would be very surprised if it didn't come back. Not only has the drama shown no signs of slowing down, but it attracted over seven million viewers during the crossover event – a high for the series. The episode picked up an additional 3.19m viewers in live plus seven-day playback, making the total number 10.55m.
The show's star Vanessa Lachey, who plays Jane Tennant, took to Twitter to thank fans for their support. She wrote: "Wow!!! I'm sh*****d! The NCIS Triple Crossover was the most watched TV across all Networks combined last night and the highest since the NCAA finals in 2021! I shouldn't be SURPRISED because YOU FANS are incredible! Mahalo."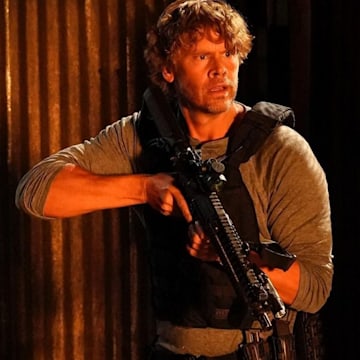 CBS recently cancelled NCIS: LA
Compared to NCIS: LA, the ratings for the original series and Hawai'i were higher, with the now-cancelled spin-off drawing in 6.7 million viewers on the premiere night, which grew to 9.96 from seven-day playback numbers.