Brian Dietzen Couldn't Escape His From Justin To Kelly Role On The NCIS Set
For many fans of "NCIS," actor Brian Dietzen is best known for portraying the series' resident medical examiner, Jimmy Palmer. The character initially started as a temporary assistant to Ducky Mallard (David McCallum) during Season 1. Yet his recurring role on the show turned into a full-time gig, and as "NCIS" continues to air its 20th season, Dietzen's character remains one of the few longtime familiar faces left on the series. Having been on "NCIS" for so long, it's clear the show has served as Dietzen's most consistent role. However, it definitely hasn't been his only notable one.
Before making some bold moves to secure his place on "NCIS," in 2003, Dietzen was dazzling the silver screen in the romantic comedy musical "From Justin to Kelly." Starring "American Idol" winner Kelly Clarkson and runner-up Justin Guarini in the titular roles, the movie centers on a song-fueled spring break romance between a young waitress and a college student. Critics were not kind to the film, and even Clarkson wishes people would forget about it. But it did star Dietzen as Justin's nerdy friend Eddie, who is on a quest to meet his online girlfriend, Lizzie (Toi Svane Stepp). Character-wise, that honestly doesn't sound too far off from Jimmy on "NCIS." But the medical examiner never found himself a part of a song and dance number like Eddie did. And just in case Dietzen ever wanted to forget his "From Justin to Kelly" role, one of his "NCIS" castmates was sure to teasingly remind him.
Michael Weatherly poked fun at Dietzen's previous singing role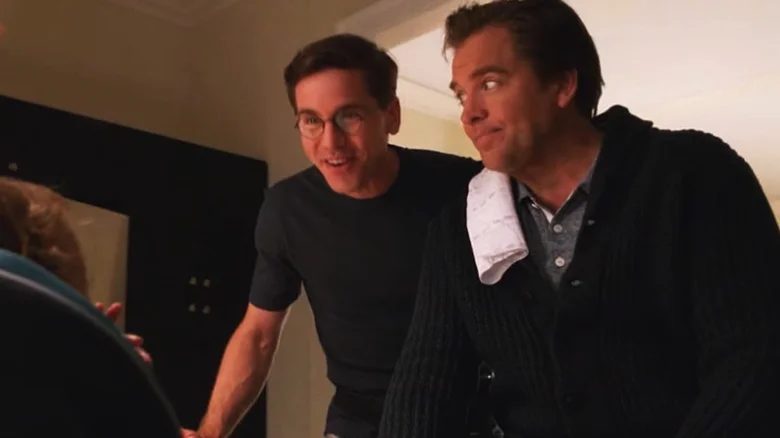 CBS/YouTube
In "From Justin To Kelly," Justin is the main character trying to woo Kelly, while his pal Brandon (Greg Siff) brazenly chases after potential casual hookups. Meanwhile, Brian Dietzen's character, Eddie, goes through much of the film as comedic relief while letting his co-stars do the heavy lifting on singing and dancing. Eddie is usually the punchline to some of his friends' lighthearted teasing. So maybe it was fitting that on the set of "NCIS," Dietzen would take on a bit of ribbing from actor Michael Weatherly. After all, Weatherly's character, Tony DiNozzo, has a history of hitting his fellow NCIS co-workers with witty quips and snarky barbs.
As Dietzen once recalled in an interview with Paul Semel, Weatherly couldn't resist the opportunity to poke fun at Dietzen upon learning about his singing and dancing in "From Justin To Kelly." "I remember when Michael first heard that, I think Pauley [Perrette] told him, he started dancing around and making up songs he thought would be in it," Dietzen said in the interview. Weatherly may have had his fun at the expense of Dietzen, but it's not like Dietzen has any regrets about being in "From Justin To Kelly." As he further added in the same interview with Semel, the actor noted he had a lot of fun sh00ting the film.
Dietzen faked it till he made it for his From Justin To Kelly audition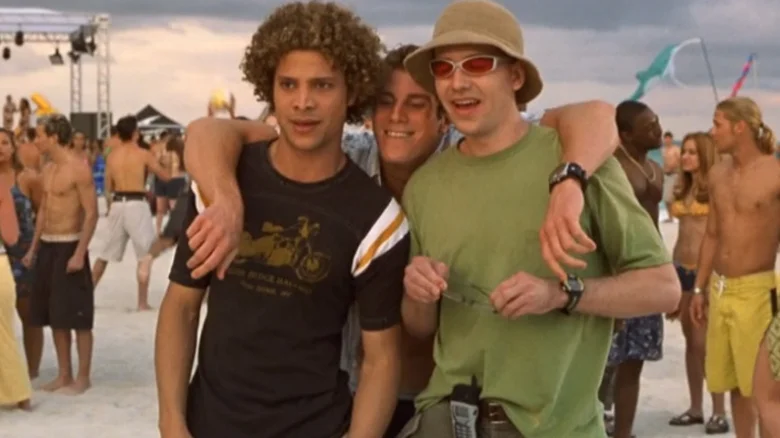 20th Century Fox
Brian Dietzen is known for his stellar acting on "NCIS." But the actor has flexed his creative muscles in other ways throughout his career. Dietzen is also a screenwriter, with his first work as co-writer for the 2012 short film "Congratulations." In 2022, his writing talents were finally shown off for an episode of "NCIS," which he co-wrote. But fans would have probably never guessed he could feature in a musical along with acting and writing. In "From Justin To Kelly," Dietzen doesn't really sing or dance that much compared to his co-stars. And that makes sense, considering that before "From Justin To Kelly," Dietzen didn't have much experience performing in musicals. However, this didn't stop him from managing to impress enough for his audition for the movie, as he recalled in an interview with Pop Entertainment.
"I've done a lot of stage work but not musicals," Dietzen said to Pop Entertainment. "I faked my way through [the audition], and they liked it well enough. So I got cast as [lead] Justin Guarini's best friend. It was twelve weeks of living in South Beach in Miami." Dietzen has never had to enlist his onscreen musical cred for an onscreen role since "From Justin To Kelly." But if Michael Weatherly had ever got his wish for an "NCIS" musical episode, we at least know Dietzen technically would have had some experience to handle it.