Ncis Season 20 Is Completely Ignoring This Important Character
When Gibbs, Sloane and Bishop all left NCIS within a single season of each other, the series had to adapt or be canceled. Thanks to the CBS series' successful formula, the hit c***e procedural was able to find its footing and start a new era. Alden Parker and Jessica Knight joined the team and admirably filled the voids.
The two new additions have allowed for some interesting storylines, particularly in their personal lives. Knight and Palmer's new romance has allowed Palmer to move on after Breena's d***h. Parker's history with the FBI has also been explored — but NCIS uncharacteristically ditched one of his plot threads when Season 20 apparently forgot about his ex-wife and former FBI agent Vivian Kolchak.
NCIS Season 20 Is Ignoring Vivian Kolchak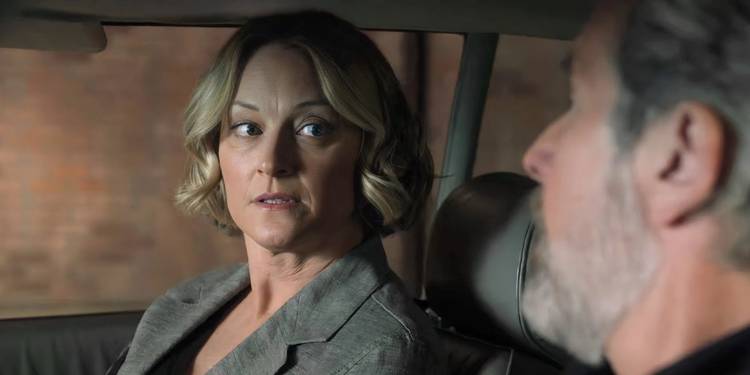 Vivian Kolchak was introduced in NCIS Season 19, Episode 21, "Birds of a Feather." She was k*******d but escaped and started helping the NCIS team with the case. Then Agent Parker was framed for mu***r and the FBI started coming after him — so Parker went into hiding with Vivian. The cliffhanger made it look like she was leading him into the hands of a notorious criminal, but the NCIS Season 20 opener cleared Vivian's name — even if it was in disappointing fashion.
She hasn't appeared at all in the 11 episodes since, and fans have started to wonder why she's been missing for so long. Vivian was shot in Season 20, Episode 1, "A Family Matter," so it makes sense that she would be off-screen for a while. And Parker name-dropped her a few episodes later to say that her recovery was going well. However, she should have shown back up at this point. According to Deadline, Teri Polo was signed to make Vivian a recurring character. Thus, her extended absence puzzling.
Beyond logistics, though, her character deserves more attention because she was a paranormal investigator for the Department of Defense. NCIS rarely involves the supernatural, so she's a unique character with plenty of story potential. Vivian and Parker also had an interesting dynamic in her two appearances. They were suspicious of each other, but it was clear that they still deeply cared about each other. There's much more the series could do with her.
How Vivian Kolchak Could Fit Into NCIS

NCIS has thrived on exploring old relationships for a long time. Gibbs was married a number of times and a few of his ex-wives showed up at various points, though he never really liked any of them. Parker, on the other hand, did obviously care for Vivian. Having a plotline surrounding the fragments of their relationship would be a great way to flip the script on Gibbs' tradition. In fact, NCIS may have already laid the foundations for that. Season 20, Episode 11, "Bridges" included one of Parker's old love interests. A love triangle might be brewing in which Parker has to choose between Vivian and his old lover.
Vivian's job as a paranormal investigator could also be an angle for NCIS to explore. And before that, Vivian worked at the FBI when Parker worked there, so they both have connections to the Bureau that could be used in investigations. Or elements of their past could continue to resurface, as they did in Season 19. The ultimate plotline would be Parker and Vivian getting back together. Reuniting them would break the procedural trend of divorced male leads. But however it happens, Vivian needs to show up soon if she truly is a recurring character — and to keep her potential from being w****d.
NCIS airs Mondays at 9:00 p.m. on CBS and streams on Paramount+.