NCIS: Los Angeles star Daniela Ruah's next project following cancelation revealed
NCIS: Los Angeles star Daniela Ruah is set to say goodbye to her character Kensi Blye in the coming months following the news of the show's cancelation.
The season 14 finale will air on 14 May, and will mark the drama's final ever episode as well as Daniela's last outing as Kensi. But what will the actress do next? Here's all we know…
Following the final instalment of NCIS: Los Angeles, it won't be long before Daniela returns to the small screen.
The 39-year-old is set to appear in a new Netflix thriller titled Rabo de Peixe, which will be the streaming giant's second original Portuguese series.
Daniela will play the role of Fátima in the drama, which follows four friends whose lives change forever with the arrival of a ton of cocaine.
According to IMDb, the series is in post-production.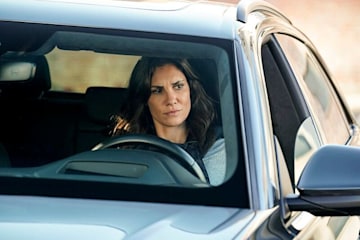 The final episode will air in May
Rabo de Peixe isn't Daniela's first Portuguese project as she began acting in Portuguese soap operas when she was just a teen.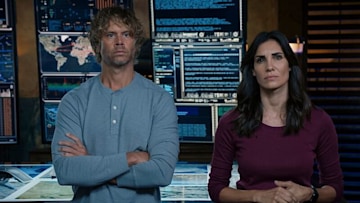 Daniela Ruah and Eric Christian Olsen play love interests in the drama
"I'm not sad that it's ending. I think the show has had an amazing, long run, we've told phenomenal stories, the characters have grown and matured on the show in front of everyone," she told ET. "It's bittersweet.
"Like, it's time to move on creatively, but it's going to be so hard not to be with this family of people, because they are incredible."
She added that the show's dedicated fan base "means the world" to her.
While the reason behind the programme's cancelation has not yet been revealed, reports suggest that it could have something to do with budget limits.
Deadline stated: "A cancellation of a long-running drama with big-name leads filming in L.A. should not come as a shock given the big price tag involved, especially at a time when networks across the board are looking to cut their spending."