NCIS: The real reason why Mike Franks actor Muse Watson left
NCIS has been on our screens for two decades this year, so it's hardly surprising that several stars have come and gone over the years. One fan-favorite character that played a key role in Agent Leroy Gibbs' development was his mentor, Supervisory Special Agent Mike Frank, played by Muse Watson.
Muse made his final appearance in the show's 15th season back in 2017, but why did the actor decide to leave the drama in the first place and what was his reaction to his exit storyline? Watch the video to find out…
What happened to Mike Franks in NCIS?
Back in season eight, Muse's character was k****d off when Mike was fatally stabbed by former Navy lieutenant and 'Port-to-Port' k****r Jonas Cobb.
The m******r had been targeting Navy personnel and turned up at Agent Gibbs' (Mark Harmon) house to cross off another name on his hit list when he came across Mike, who had revealed his terminal lung cancer diagnosis earlier in the series.
Challenging the k****r, Mike said he had "one last fight in him" and managed to scare him off. Sadly, the agent suffered a stab to the chest during the fight and d-**d.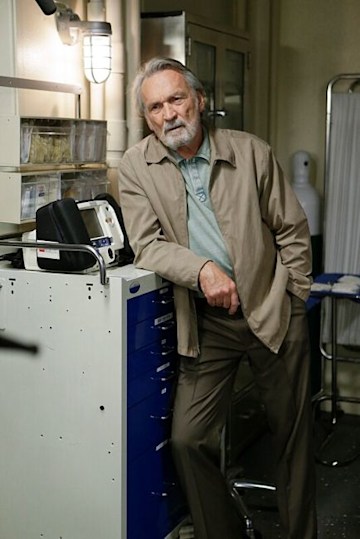 Mike Franks was k*****d off in season eight
Why did Muse Watson leave NCIS?
Muse has been fairly vocal about his character's exit storyline since his departure, and previously revealed that he wishes things could have ended differently for Mike.
During a fan Q&A session with NCISfanatic back in 2012, the now-74-year-old revealed that it was the show's decision to k**l off Mike. When quizzed about his reaction to Mike's demise, he said: "It's like losing an old friend, but I got to be honest with you this is my living too, so it's like losing a job.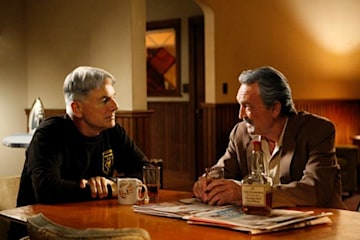 Muse played Mark's on-screen mentor on NCIS
"So, I wasn't too excited about it but the way they described it to me, they said: 'You have always been Mark's mentor and we suspect that after this episode you will appear as many times as a ghost as you did as a real person.'"
Muse went on to make several appearances as Gibbs' guardian angel following Mike's m****r, making his final appearance in 2017.