NCIS star Michael Weatherly is so different in controversial first TV role
Michael Weatherly is a household name thanks to his role on NCIS, in which he played Tony DiNozzo from 2003 until his departure in 2016. But did you know that the star has been on our television screens for over 30 years?
Back in 1991, Michael appeared in The Cosby Show playing the uncredited role of Theo's roommate – and he looks so different!
The then-23-year-old appeared in a scene that saw Theo and his friends prepare to celebrate the end of their finals with a party.
The sitcom, which ran for eight seasons from 1984 to 1992, starred Bill Cosby and focused on the lives of the Huxtable family in Brooklyn, New York.
There has been some controversy surrounding the show in recent years after numerous women came forward to accuse Bill Cosby of s****l a*****t, including two guest actors on the show – Eden Tirl and Lili Bernard.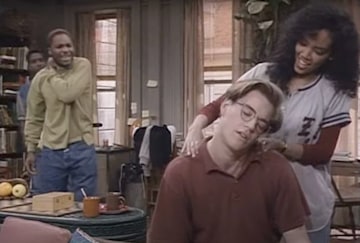 Michael appeared on The Cosby Show in 1991
In 2018, Cosby was found guilty of the aggravated indecent a*****t against Andrea Constand and was sentenced to three to ten years in state prison, but was released in July last year.
Michael only appeared in one episode of the show before going on to land a role on the soap opera Loving, playing the role of Cooper Alden for three years before appearing in the spin-off show, The City.
Seven years later, in 2003, he would go on to play Tony DiNozzo in NCIS. The actor was – and still is – a fan favorite on the show, and despite having bid farewell to the drama back in 2016, he has since teased a potential reunion for his character and Cote de Pablo's Ziva David.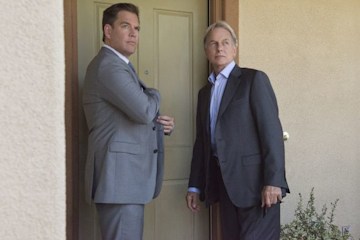 Michael left NCIS in 2016
In a reflective tweet on New Year's Day this year, he wrote: "Happy New Year! It's time to look at time and enjoy the moment!"
Taking to the comments section, one fan wrote: "We all would rather look at you and Ziva reuniting and enjoying that moment," prompting Michael to write the reply: "Stay tuned… for this might be an interesting year for such 'moments'!"
There has also been speculation that Michael and Cote could star in a new spin-off series.