NCIS star accidentally reveals show's future – will it be back for season 21?
NCIS fans have been waiting for find out if the hugely popular long-running show will be back for season 21, particularly with the recent news that NCIS: LA was concluding. However, it looks like one of the show's stars, Brian Dietzen, may have hinted at season 21 – and it's good news!
Chatting to the Looper, the actor and screenwriter opened up about potentially writing another episode, explaining: "It won't be for this season, though. I've been chatting with our showrunner Steve [Binder], talking about what we're going to get ready for next year. That's in the works right now, but nothing that's impending for this season."
Fans were delighted by the suggestion that the show will need be returning, with one tweeting: "I wonder when the official announcement will come if the cast already know. Hopefully we'll hear about that soon," while another replied: "Last year it was near April, so I wasn't expecting anything before then. I hate waiting though."
A third person pointed out: "Yeah thought it will be then. I hate waiting too. Don't tv networks like CBS usually wait until most of the episodes of their current season have aired to see the response in terms of ratings."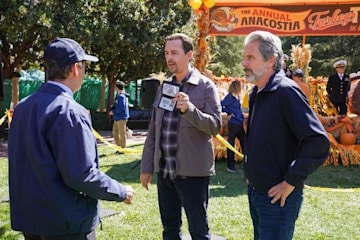 Do you think season 21 is happening?
Meanwhile, NCIS: LA will be finishing after 14 seasons, with Deadline stating: "A cancellation of a long-running drama with big-name leads filming in L.A. should not come as a shock given the big price tag involved, especially at a time when networks across the board are looking to cut their spending."
While CBS have not disclosed a specific reason why the show has been cancelled, the franchise is still hugely busy with the original show as well as NCIS: Hawai'i.
MORE: Eric Christian Olsen's unsuspecting NCIS: LA co-star revealed
MORE: Eric Christian Olsen's wife Sarah shares parenting struggle in sweet family photo – and it's so relatable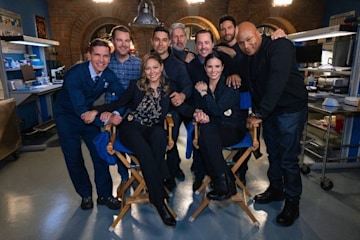 NCIS: LA has been cancelled after 14 seasons 
Amy Reisenbach, president of CBS Entertainment, released a statement which read: "From Day 1, the cast, producers and crew were amazing Network/Studios partners, and their teamwork, talent and spirit vividly came through on the screen."
She added: "We are so grateful for the collaboration and remarkable run of these treasured members of our CBS family, and plan to give them the big sendoff they and their fans deserve."